SOLD: '09 FWC Fleet Camper
Product
: 2002 Toyota Tacoma with OEM electronic locking differential, PW, PM, PL and CC. I'm the second owner of the truck and it has 77,xxx original miles on it. It's a 2002 with a Toytec Ultimate suspension kit with a 4.88 re-gear (both by Armorology) which allowed me to keep the engine completely stock. 2009 Four Wheel Camper Fleet camper with all accessories except the factory solar panel.
Reason for Sale
: We replaced our Fleet with an XP this summer so the Fleet is now excess.
Location
: Tampa, FL.
Description
: My complete description is mostly captured in the photos.
Damage
: Boo-boos are listed under the appropriate photos.
Price
: $22,000 for the package deal. The truck is my daily driver. The camper is guarded inside a fenced lock-in yard at MacDill Air Force Base.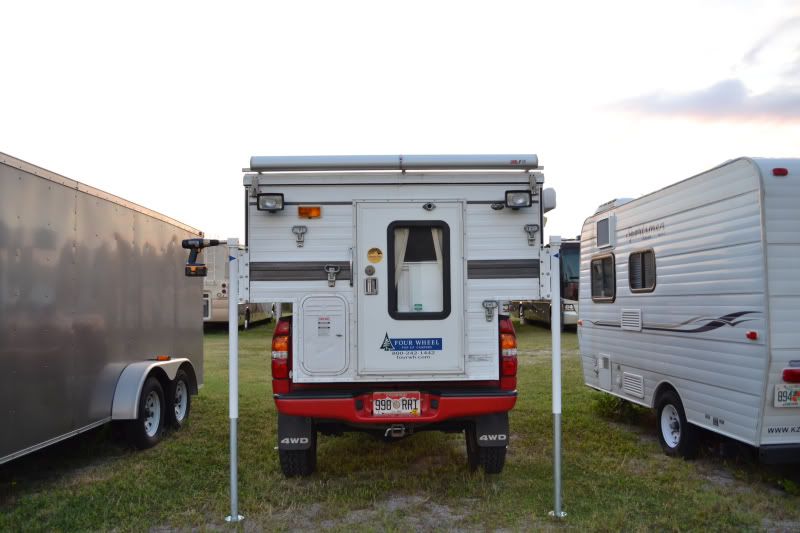 Last edited: