2008 Expedition Trophy Champion
I've had the good fortune for the last 5 years to leave the kids behind, and venture off into the mountains with my wife and visit a 10th Mountain Division hut. This year we reserved the Polar Star hut, which is southwest of Vail on the western border of the Holy Cross Wilderness. No electricity, no running water, no heat – but well stocked with wood, two stoves, propane for lights and cook tops, kitchen utensils, bunks for 17, and a pit toilet. This hut once housed a sauna, but some overzealous heat-mongers burned it down some time ago.
The word "adventure" means different things to different people, but I think that heading into the Rocky Mountains in the middle of winter with nothing but a backpack and a set of tele skis is one of my favorites.
The stats:
Trailhead elevation: 9070 ft
Hut elevation: 11,080 ft
Ascent: 2,010 ft
Max elevation: 11,884 ft
Distance: 6.7 miles
Pack contents: 2 quarts of wine, 2 quarts of water, 1 flask bourbon, about 8 lbs of food, a sleeping bag, emergency supplies, and a change of bottom layer clothes.
The weather held up for our journey into the wilderness on Friday, with cloudy skis, flurries, and icy, hard-packed snow. We moved slowly but deliberately, stopping a lot for equipment changes, blister repairs, and energy replenishment. We had no trouble getting to the hut well before sunset.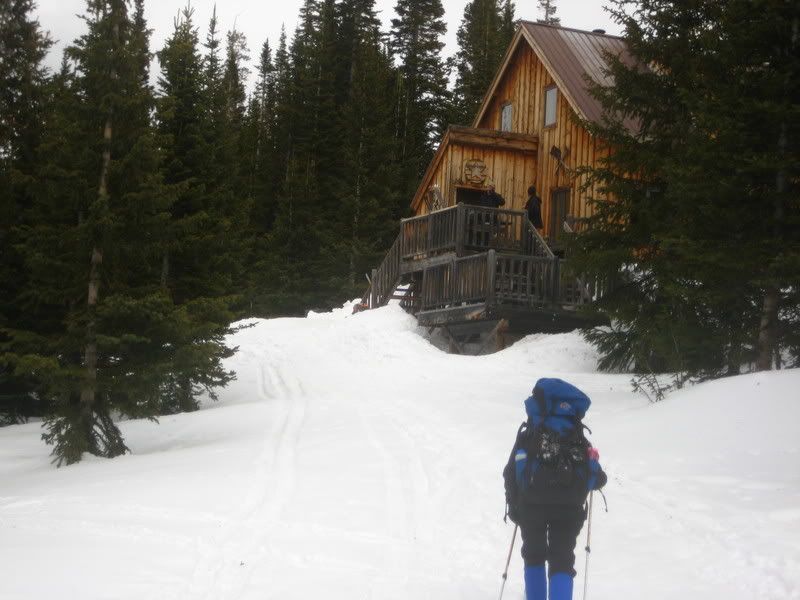 Over Friday night and into Saturday morning, the snow was flying, and by 10:00am we had a fresh 8" of snow to go play in. A small group of us headed up toward New York Mountain to make some turns in the fresh powder. But the weather was so bad above timberline that our trek was cut short, and we turned around before reaching the 12,500 ft summit. We still managed to find some powder and trees to have fun in on the descent.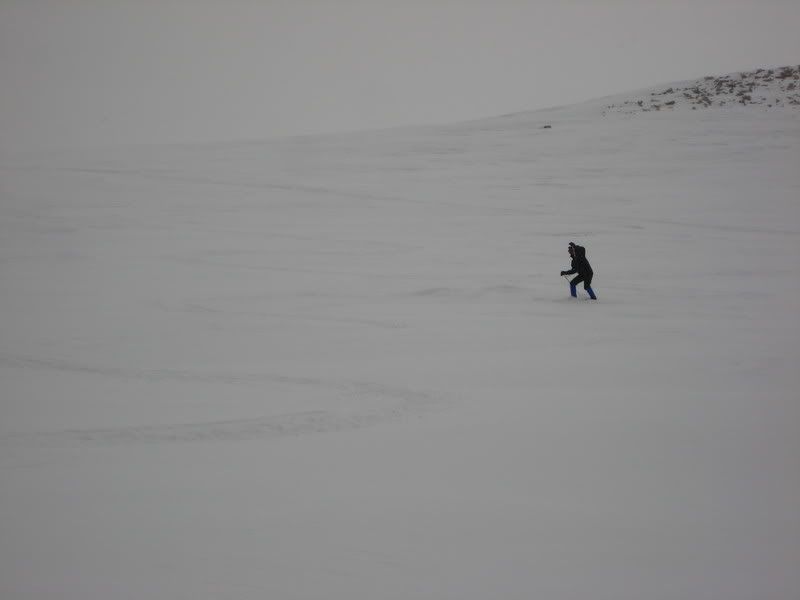 Sunday morning awoke with bright blue skies, snow-covered trees, and the first clear views we had all weekend. After a quick breakfast and an even quicker clean up, we strapped our skis back on for the trek out. The group of 10 I was traveling with took 6+ hours to get everyone up and into the hut – conversely the trip out on skis took me 1 hour and 14 minutes according to the GPS. Too much fun….