Well, everyone else is doing squarebody GM build threads, so I might as well get in while it's still trendy.
Introducing "The Little Blue Truck" a 1983 Chevrolet K10 Scottsdale with a 6.2 Litre Detroit Diesel. The backstory I got was that this truck was used on a farm to transport hay around the property. According to the PO, it only has 124k original miles. The body is in great condition with no rot (so far) and only minor surface rust. The paint is original and has quite the patina. It needs a detailed going through, but that's half the fun.
The PO hastily stuck a 6" lift on it, along with the oldest pair of 36" Swampers in existence. Extended brake lines were not on the menu I guess, so I had built in limiting straps for what turned out to be one of the scariest rides home I can remember. The steering wheel had mucho play. Sometimes it was to the left, other times to the right, all while going straight.
Here she is when I got her home.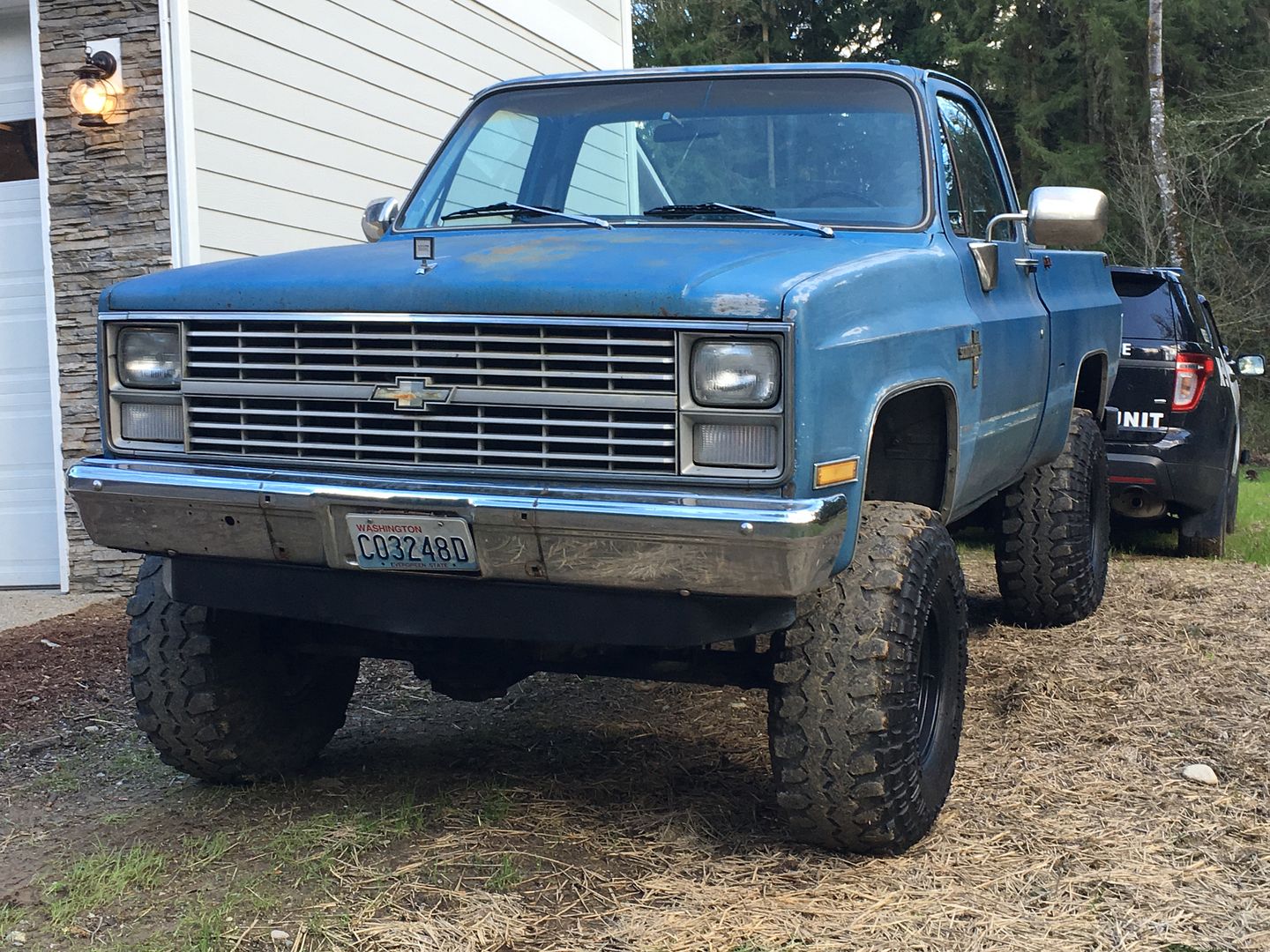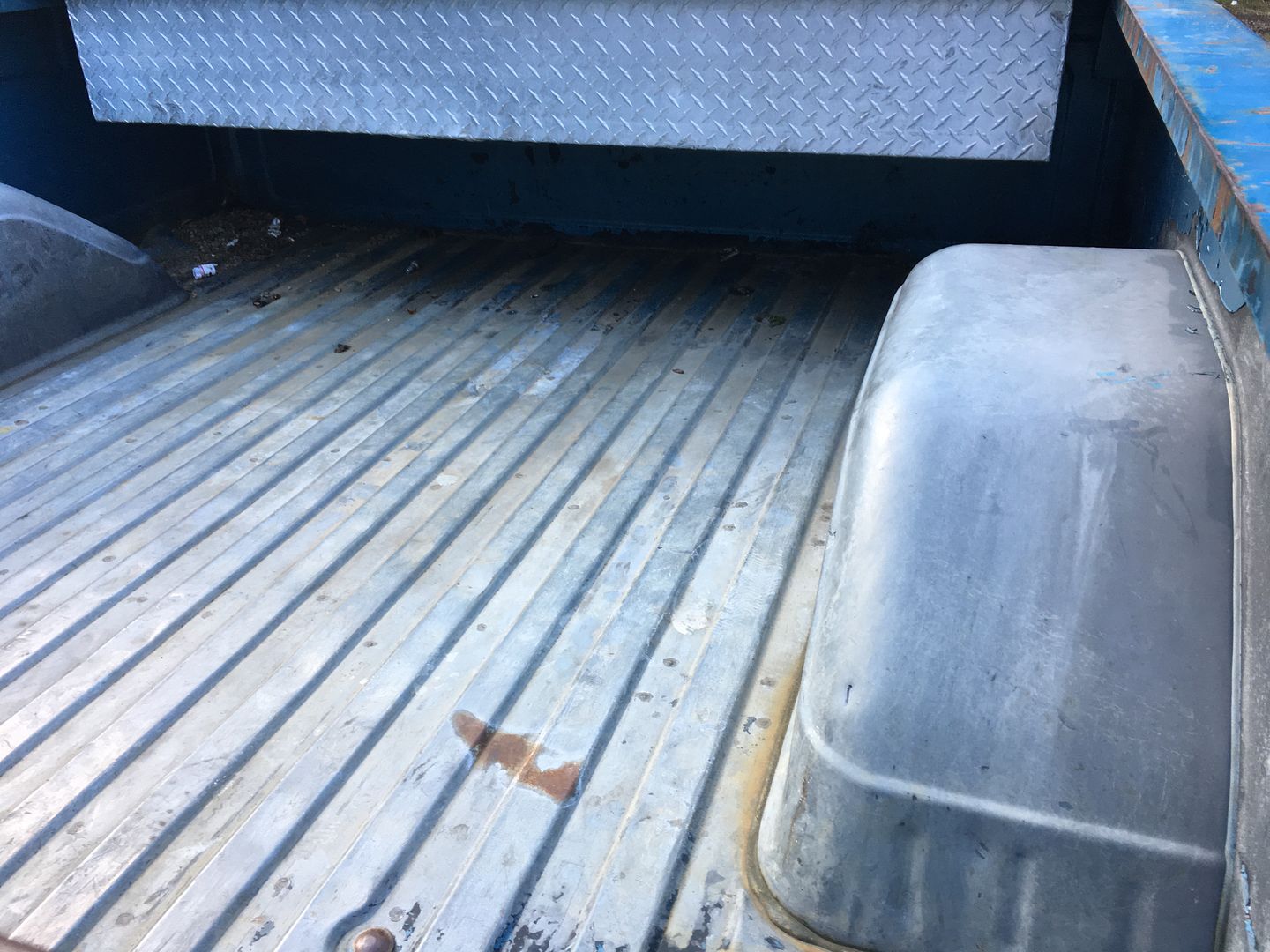 After a trip to the tire shop. 35x12.50x15 BFG All Terrains with white letters out for that all American look.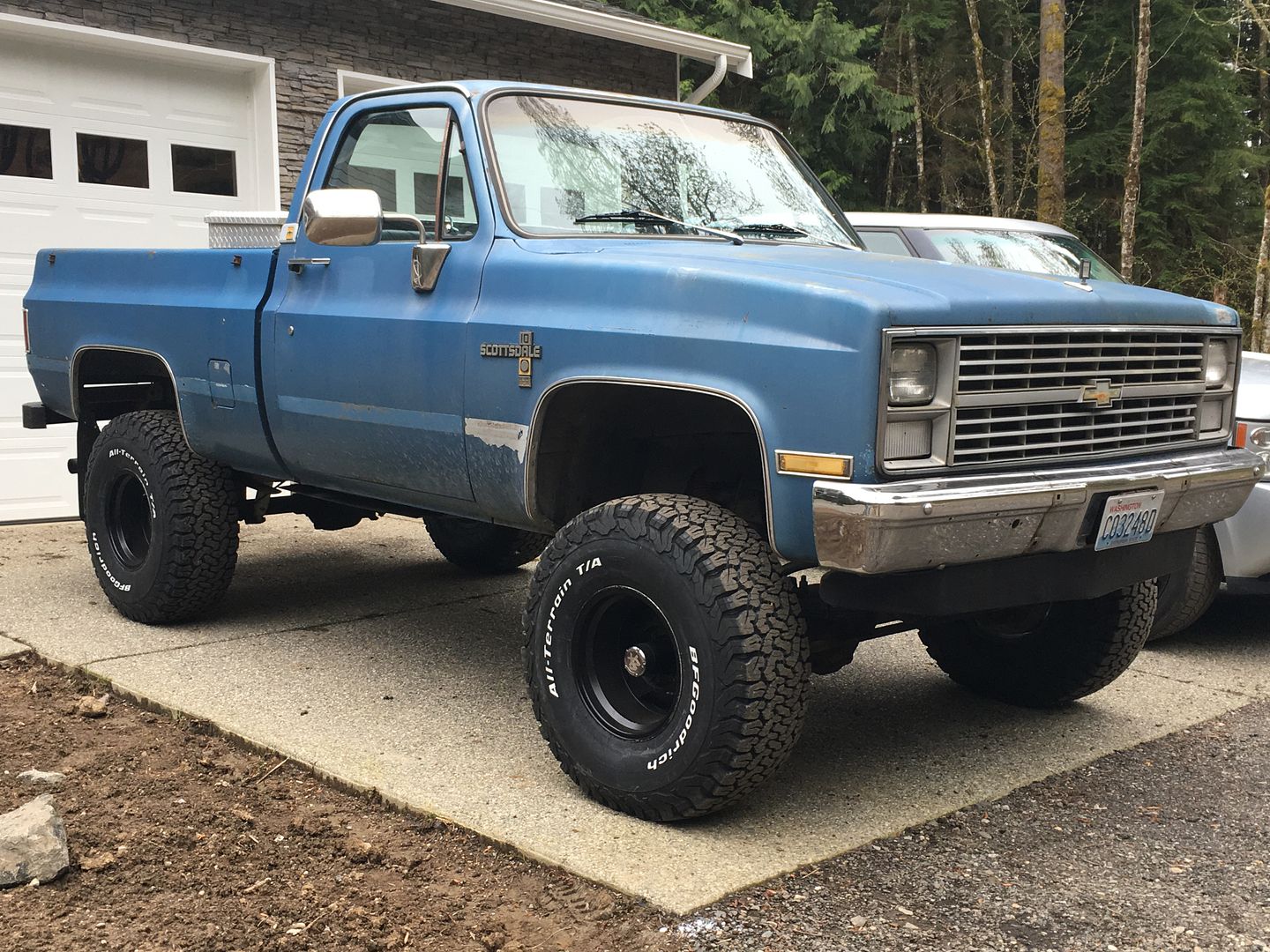 Currently, The Little Blue Truck is in the garage awaiting parts. I'll detail what I found on initial inspection in a bit. I broke my leg in 3 places on March 13th and had surgery on the 17th. Lots of screws, and a plate later, and I am good to go. Still on crutches, so I am limited in what I can accomplish on Blue, but not entirely, so stay tuned...
Last edited: