Started this project about three months ago, my goal is to build a 4 cyl. 4X4 into a great overland vehicle. Having built an FJ(BajaRack) I wanted to try a different Toyota. First and foremost with this 2.7l engine I have to very be aware of every pound of modifications and gear I put in it. My first priorities were suspension and some armor. Using the truck as a prototype Demello Offroad built an awsome rear bumper with swing out tire carrier and fuel can holders. We are still adding a few more things to it, a pin that locks the swing out into place when opened, and some lighting.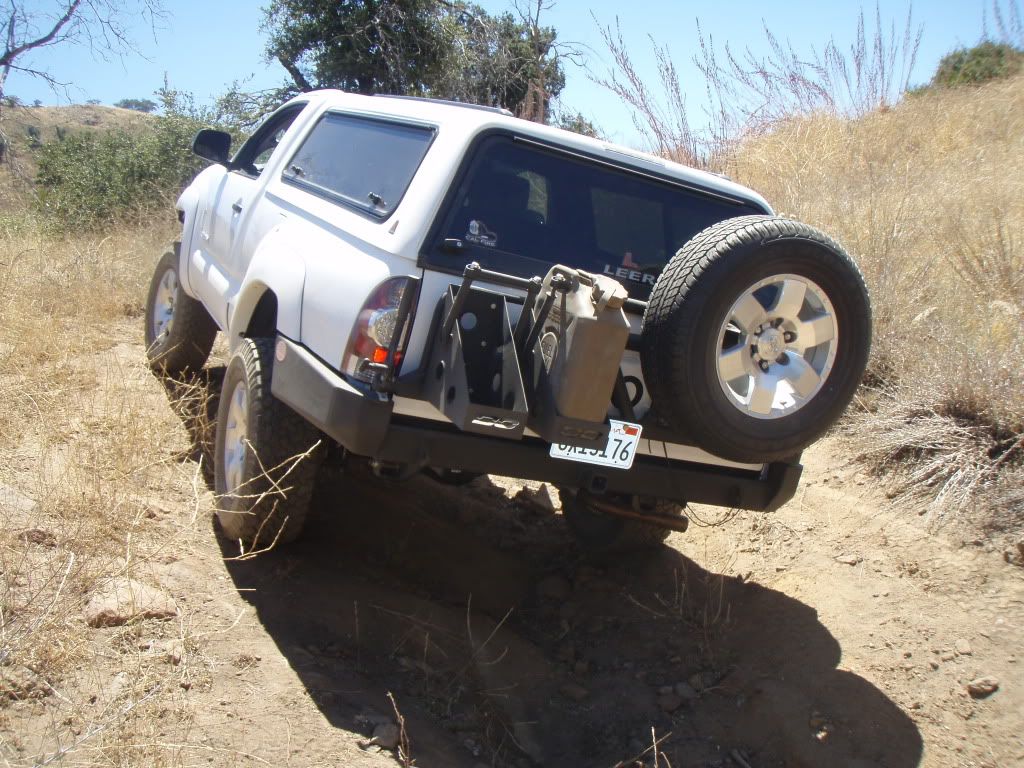 With the front bumper Demello modified one of their proven FJ bumpers, the one in the pics is the prototype. The production model will come out to be even with the side if the flares and will be available with no hoop, just the center, or a three hoop design. It will be sporting some Baja Designs lights very soon.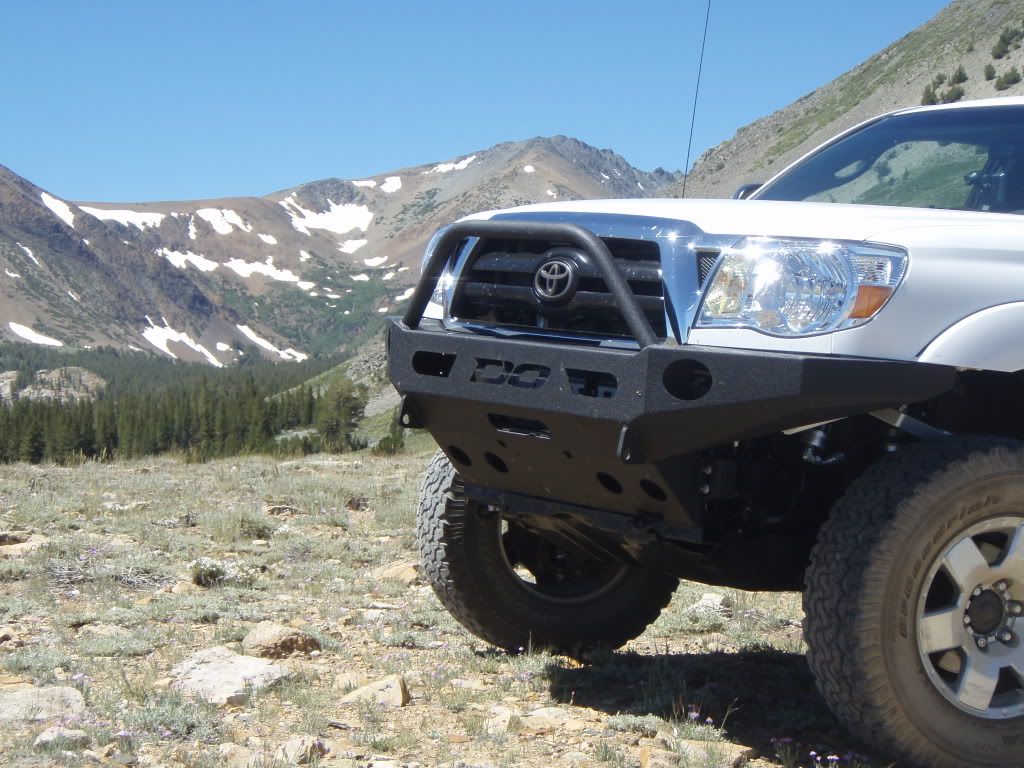 I have an Icon suspension in my FJ and it has more than proven its reliability, so it was my choice for this build. The system consists of front extended travel remote reservior coilovers and billet upper control arms and the rear has extended travel remote reservoir shocks and springs. I will post in the future on the performance of this set up.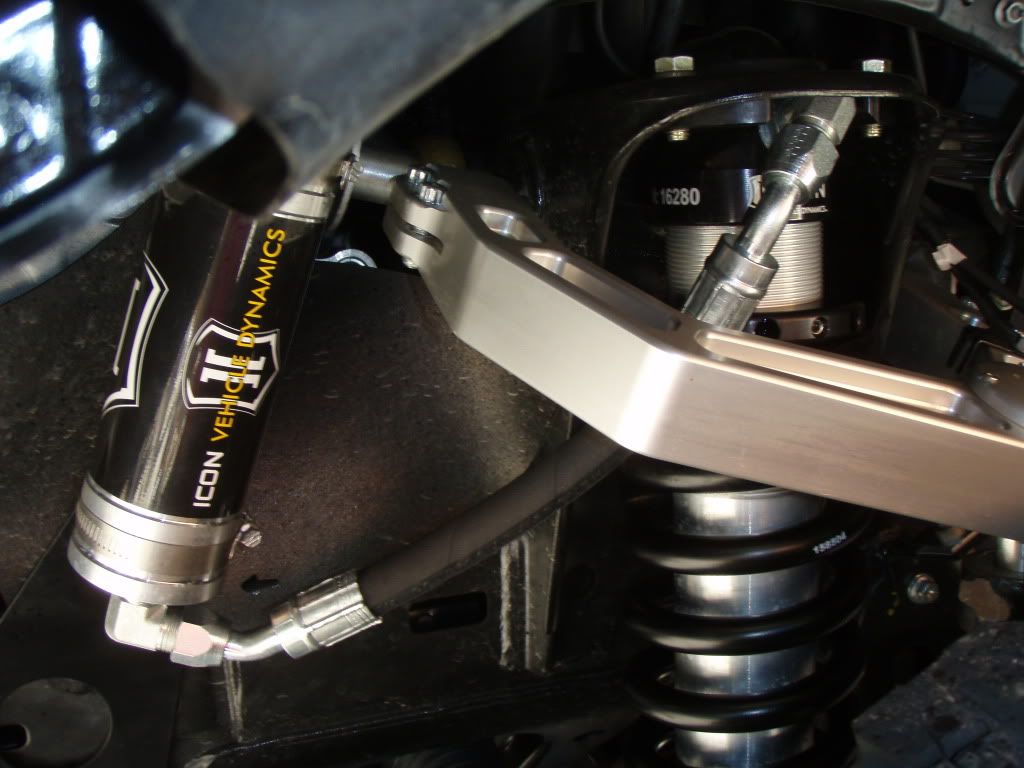 I chose to put a hard shell (Leer 100R) for the security offered and that I can put either a RTT or gear on the soon to come BajaRack. I have a 2m and 3m awning already and will try of a Campinglab RTT.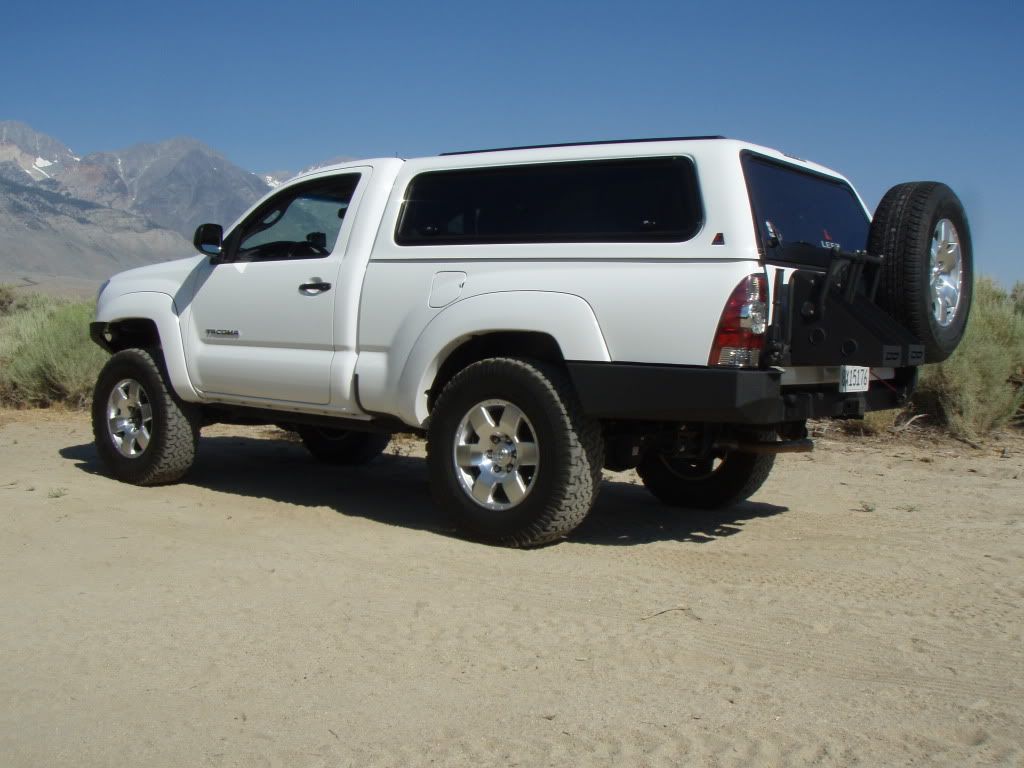 I have a HEMA GPS enroute from Austrailia and I'm looking forward to seeing how their system works. The tires and wheels right now are off of my FJ and are 285-70-17's, I'll be switching them over to the stock steel wheels and 255-85-16 BFG KM2 MT's.
My future plans are:
Fridge either a Engle MT45, or ARB(nice write up in the OJ this issue
Lighting, Baja Designs HID's, and utility lights, maybe LED's
Dual batteries
S-pod wiring and switches
And all of the camping amenities needed.
Here are a few more shots of the truck and any feedback is welcome. Cris:costumed-smiley-007