They are on!
OK got the new 6 lug hubs in.
I will say, that for those of you ordering from RTS, make sure you ask for grease seals when you order .... they never asked me, I guess I assumed they would be included! Not a big deal just meant I had to go out and find some.
OK some before and after pics
Before: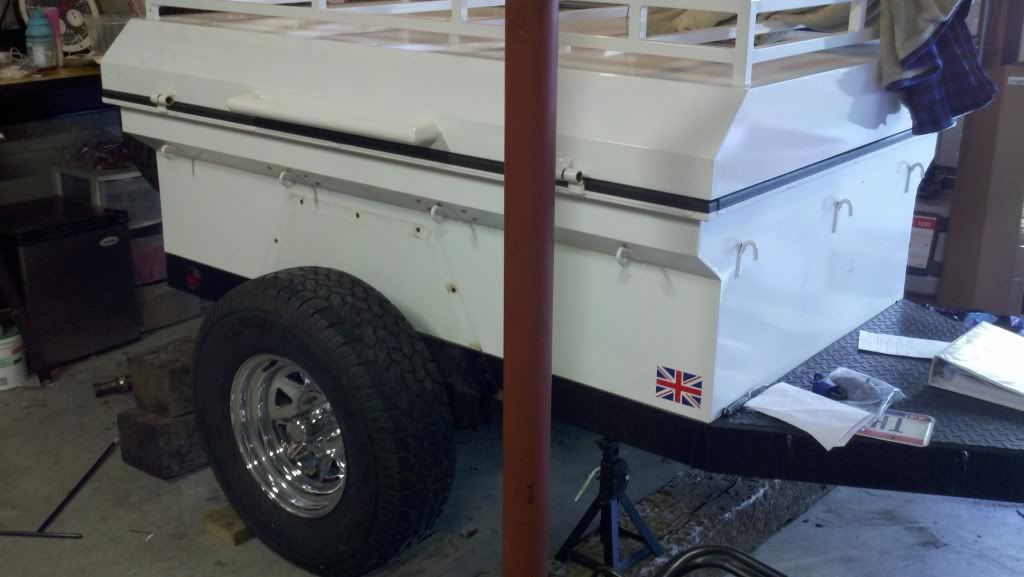 After: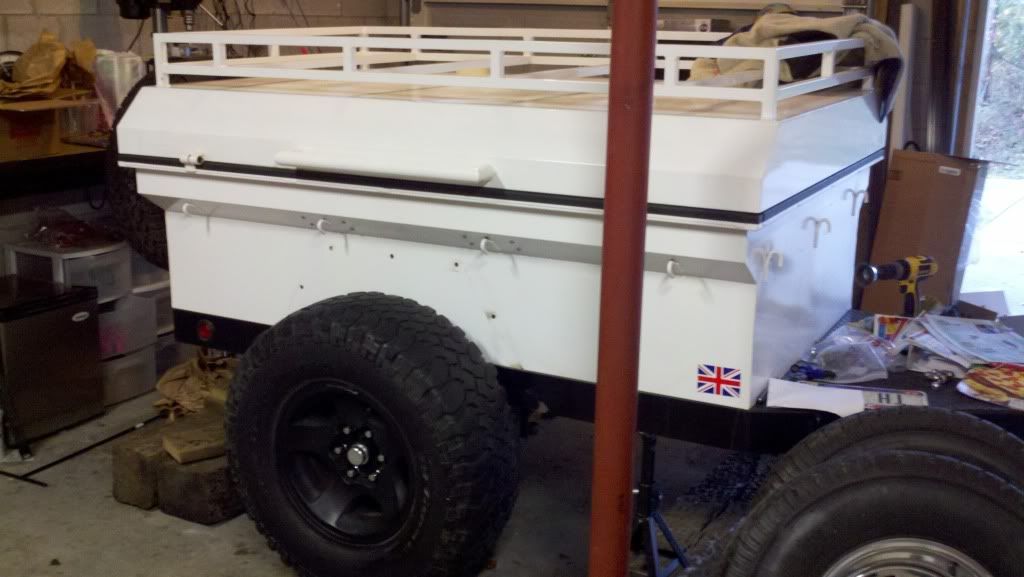 New hubs compared to the old ones: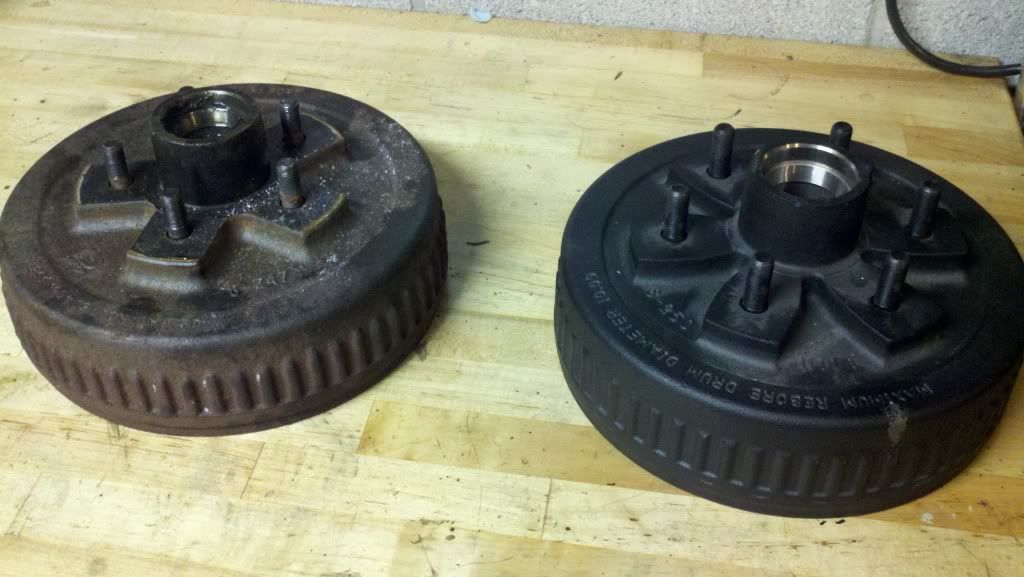 Re-packed the bearings and installed: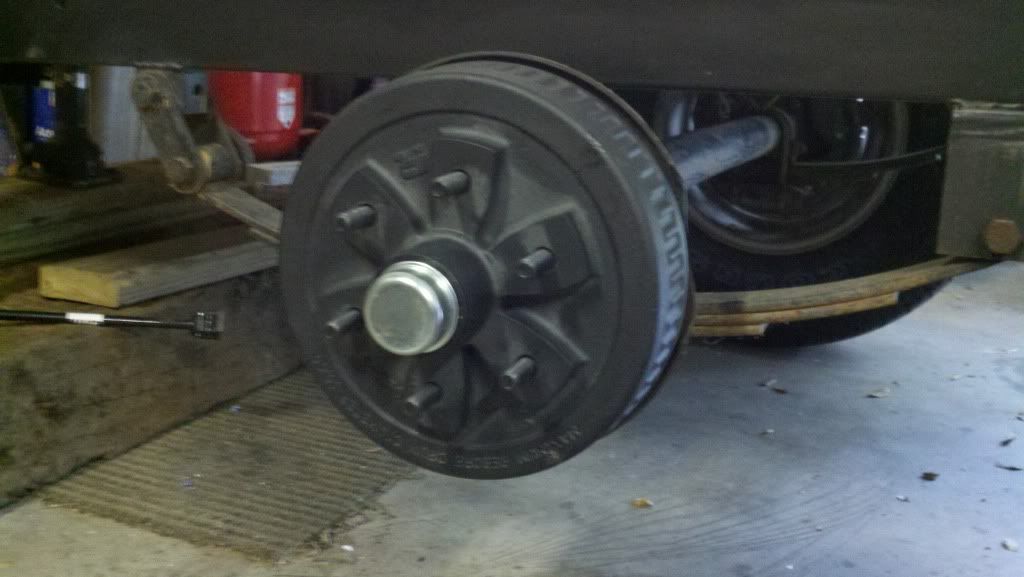 Rattle Canned my wheels to match the truck (truck ones are powdercoated but couldnt justify the cost to do these, so painted and clear coated them - came out pretty good I think (pic shows primer)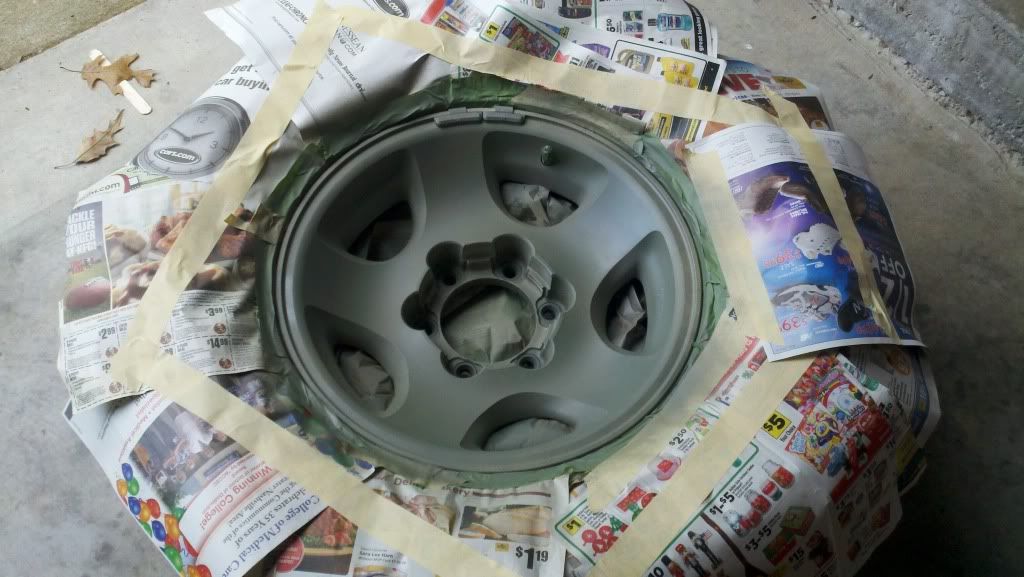 Here is my only concern .... I only have about 3/4" space from the tire to the bolt on the leaf spring hanger and about 1-1/2 inches from the tire to the body of the trailer.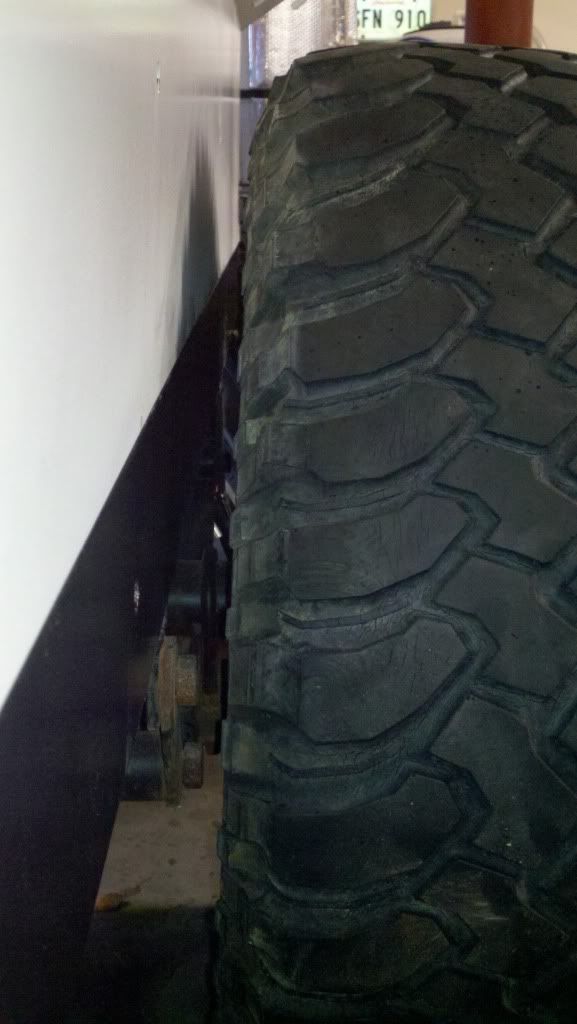 Do I need a spacer?
The trailer is still on jacks as the left axle brakes are worn so Im going to replace them while im changing the hubs.
Im concerned that when the trailer has a load, there may be some rubbing issues.
Thoughts on this?