I've been using the Rover as a shop truck and daily driver for the last few months and am really happy with it. It's been getting 22mpg on average with the best tank being 24mpg at a steady 68mph coming back from Overland Expo East. At 75mph it drops a couple miles per gallon. It has been convenient having a pick up to take stuff to the sandblaster and make home depot runs. The pickup top feels cramped but the Puma seats are an improvement, I'm 6' and could live with pick up top without too much discomfort. But now that the novelty of having a Defender pickup has worn off it is time to put a real top on it.
So here are a few updates.
The Rover is really nimble and light as a pick up, visibility is incredible. With the tdi and xzls aired down it will pretty much crawl anywhere in low range at idle without slipping a tire. When I do loose traction I can shift the r380 pretty quickly between reverse and 2nd to rock it out, can't do that really effectively with the lt77.
The pickup is also really convenient for friends to throw their gear in the back and jump in when going out for some mine exploring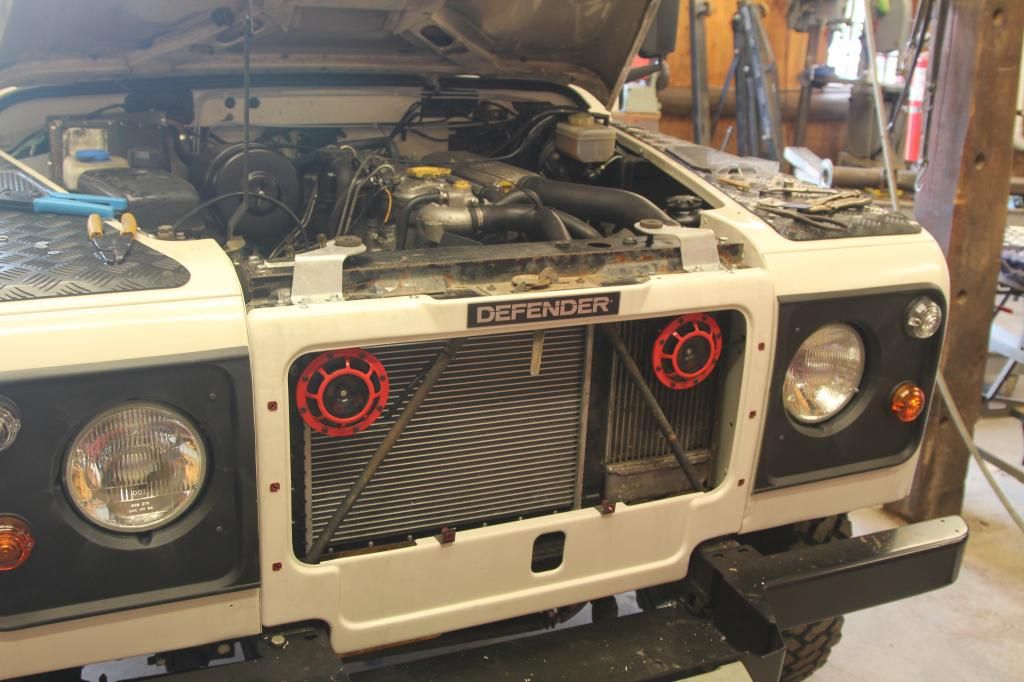 Added some Hella Horns
parking brake converted to left hand drive by cutting, flipping, flattening, rebending and welding back together.
made up some 2g winch power cables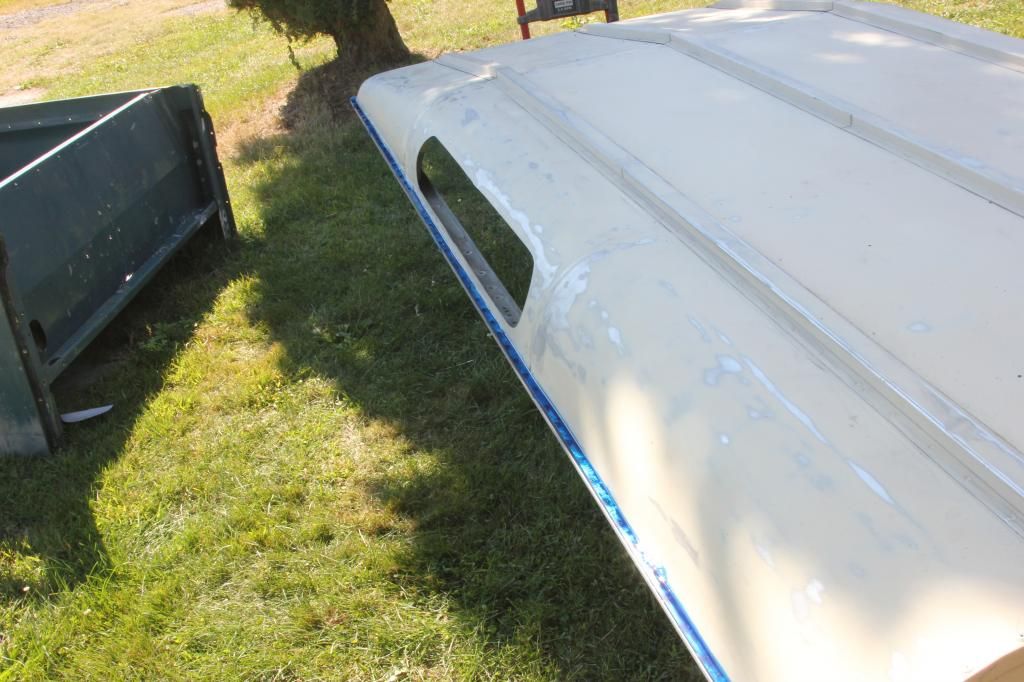 got a full length roof, these tend to leak when the factory seam sealer dries up and cracks. I resealed it with self leveling seam sealer, the blue stuff in the channel. Also did the front and middle seams and inside seams.
got some slightly damaged new take off side panels with windows, already Alaska white. The roof was epoxy primed and painted Alaska white.
The seam sealer after painting and drilling new drain holes, this is really good stuff!
the roof is dynamatted and wired for a Hella matador work light and 2 interior lights
A used rear door is repainted. The hinges are rebuilt and fastened with the factory galvanized hardware
The old windshield was really scratched up so I repainted another windshield frame and brought it to a glass shop to cut and install a new windshield
The truck cab comes off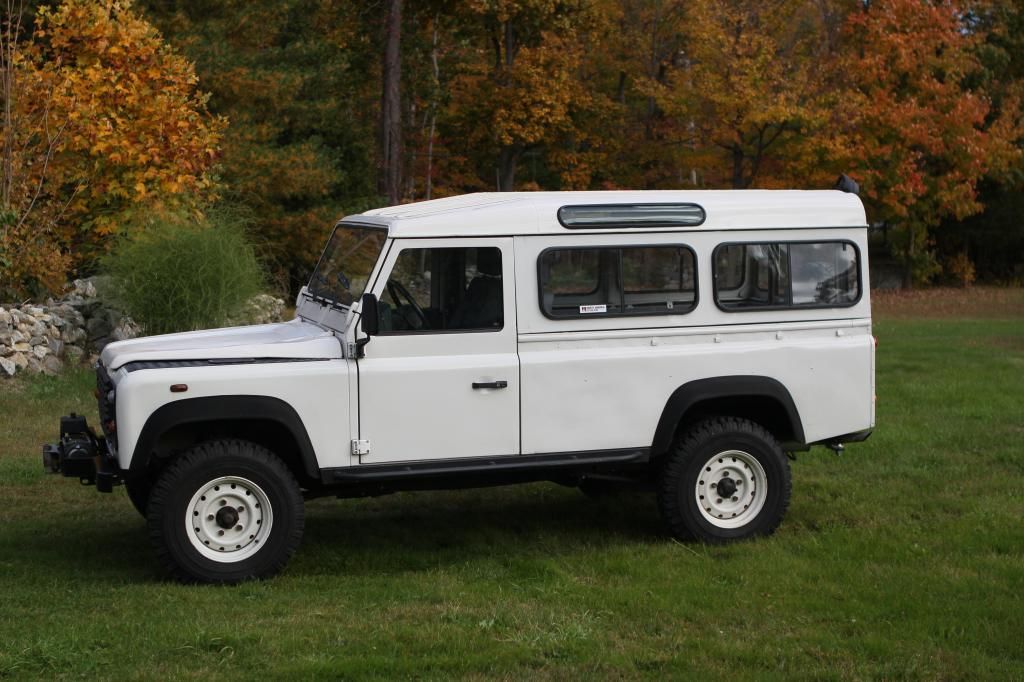 the new roof and sides go on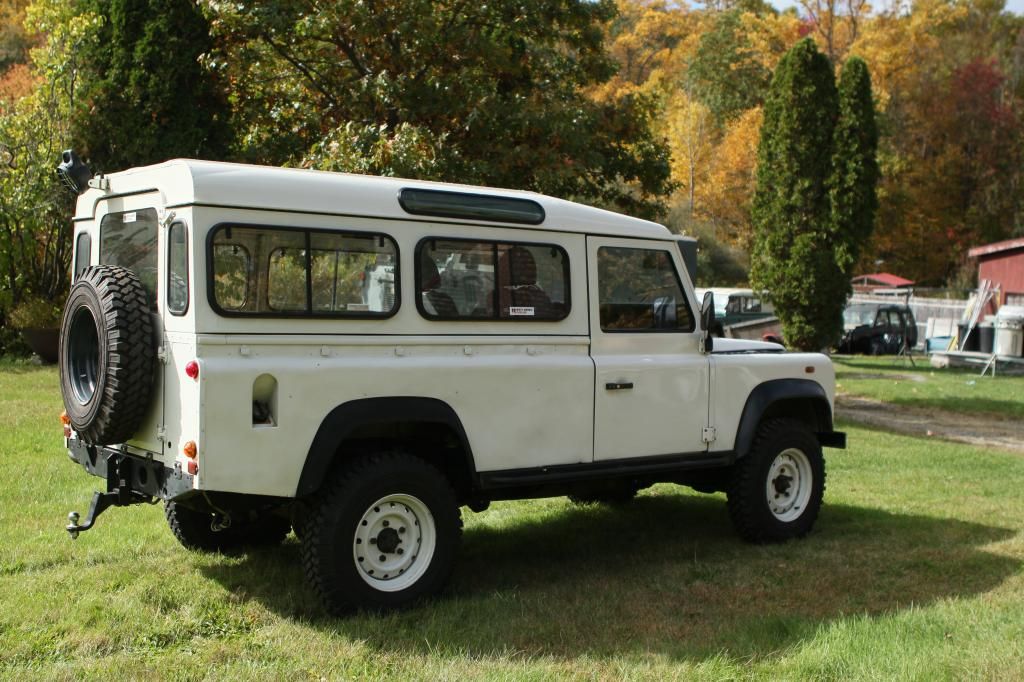 I added this warn M8000 that I've had forever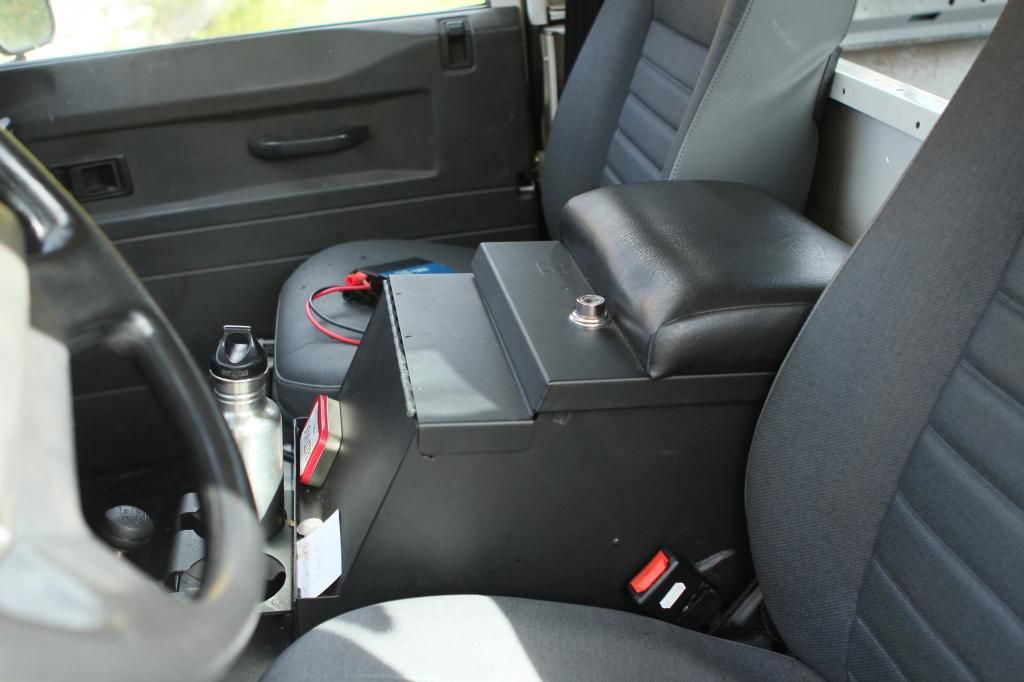 a tuffy box is installed
genuine Land Rover rubber matting, this unit is way nicer than other one piece floor mats.