Firstly I'll introduce the truck, she's a 1991 LWB Montero with a 3.0 and 5spd. Love the Mitsu 3.0, has some power and has been reliable.
After recently taking the 1600mi round trip journey to Overland Expo East, I came to the realisation that she needed an upgrade. After some research i noticed that a v8 should fit fairly nicely. So in my search I came across a killer deal on a 2001 suburban.
I'm going to be using the entire drivetrain from the burban, 5.3 4l60 and electronic tcase.
Here's the factory engine bay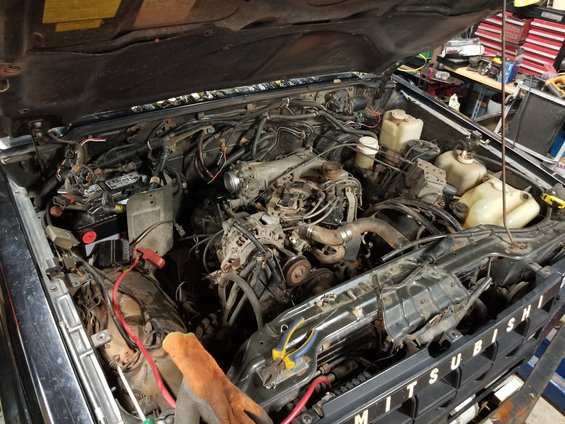 Old drivetrain coming out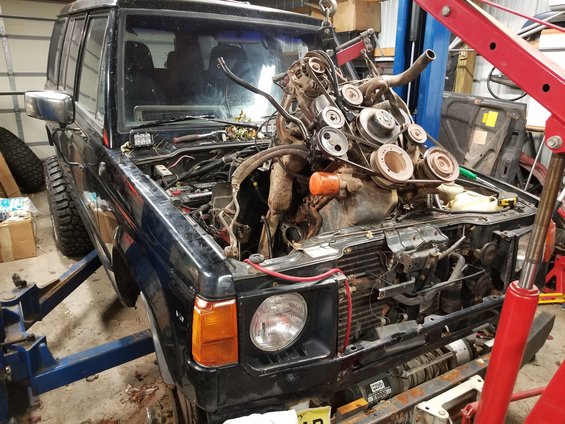 Old dirty engine bay
New motor going in for a test fit
>>>> bad photo <<<<
Here's exactly how it's going to sit. Slightly offset toward the passenger side (for clearance with the p/s pump shield)and slightly tilted back (to lessen the pinion angle a little)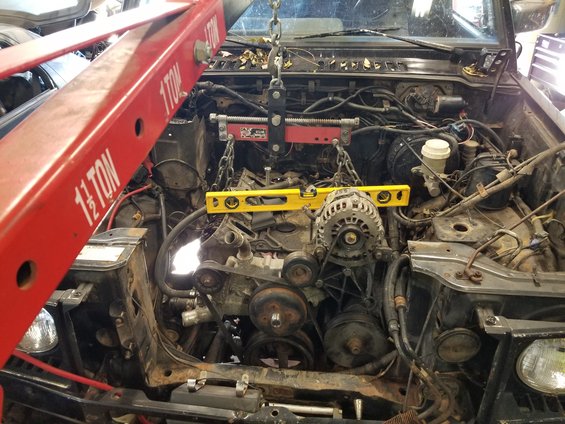 I'll add a ton more pics in the next couple days.