Man this was a great Friday. I had the day off and there was snow on the ground. Had to get a few items done at home, then off to play. Took out the old Raleigh.Man that was a blast!!!! The trails were great, I didn't make first track anywhere but man I had a blast going around. I was impressed I didn't eat it coming down Sisters trail, I made it with only a few dabs and one walked section. The new grips and brake pads did fantastic! The uphills were fun, those skinny non knobby tires didn't have the best grip. I ended up walking a bit, but totally worth it!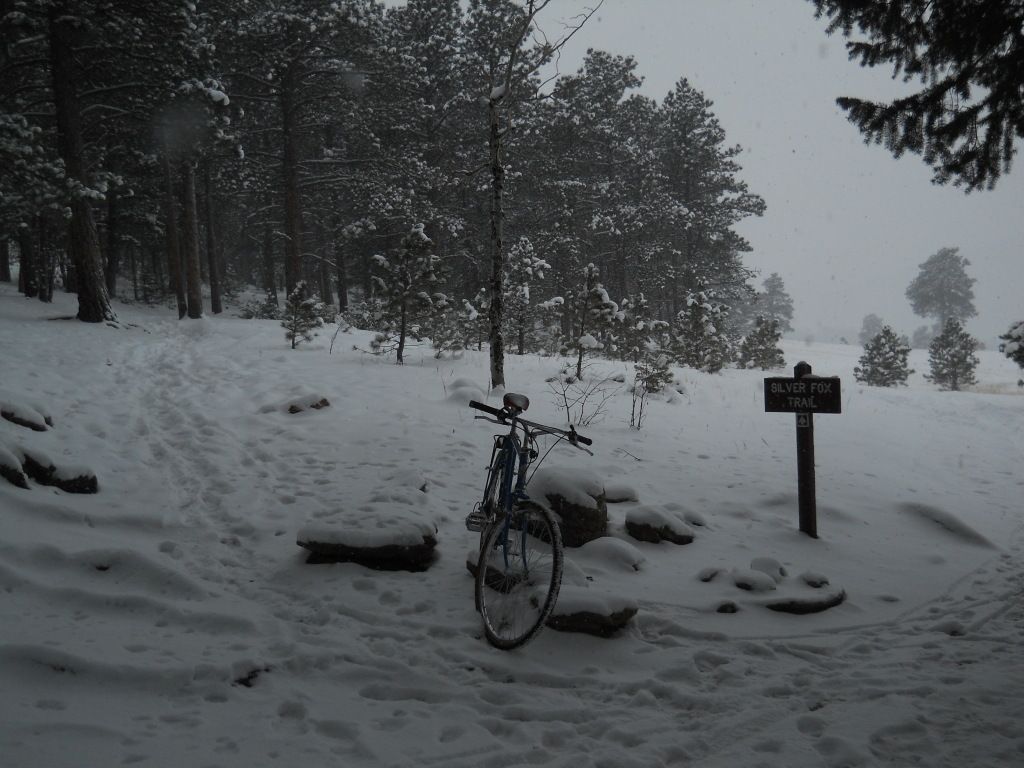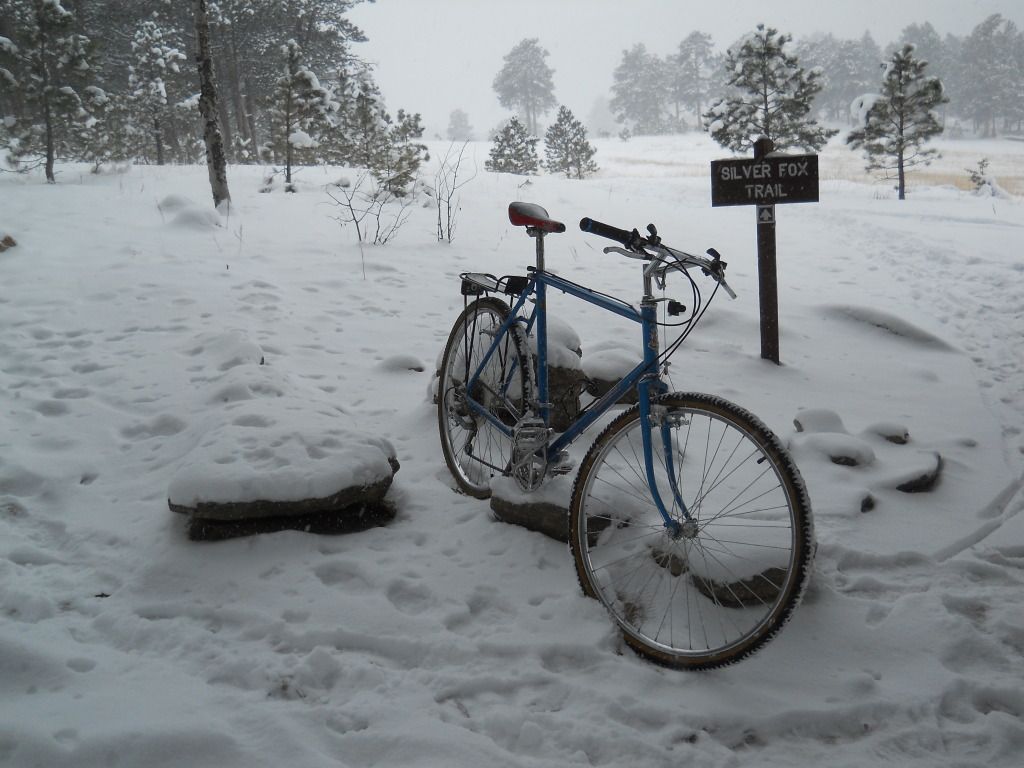 I consider it more blue than silver HAHAHA!! Had to take this pic with the '84 Raleigh, seemed appropriate.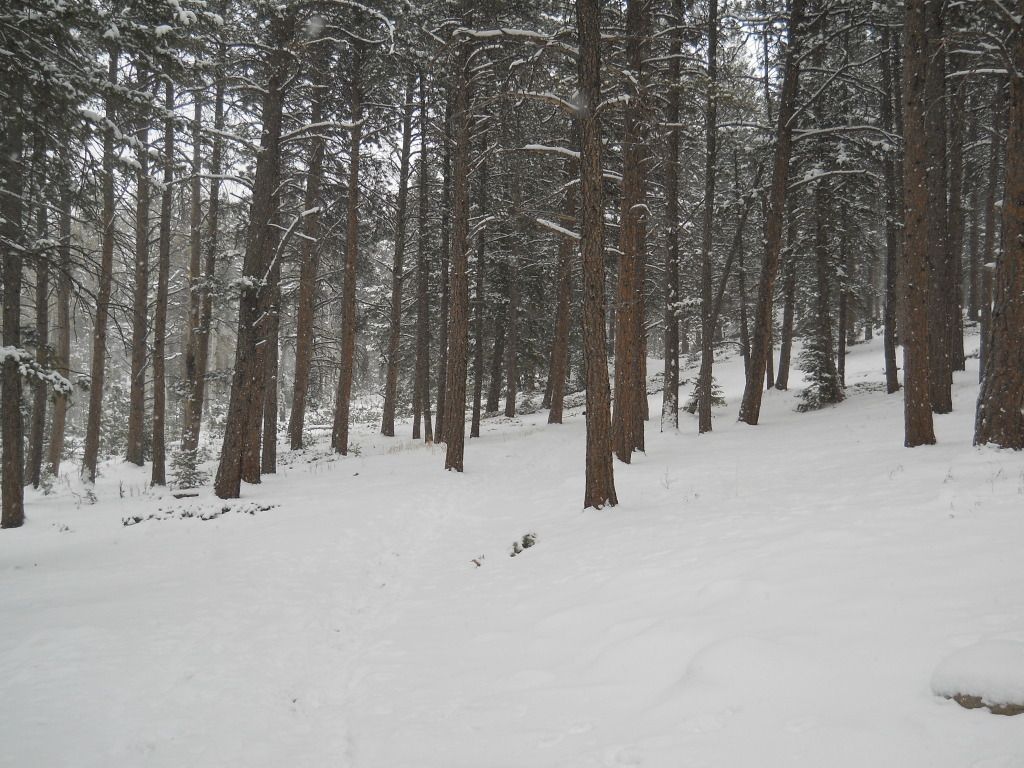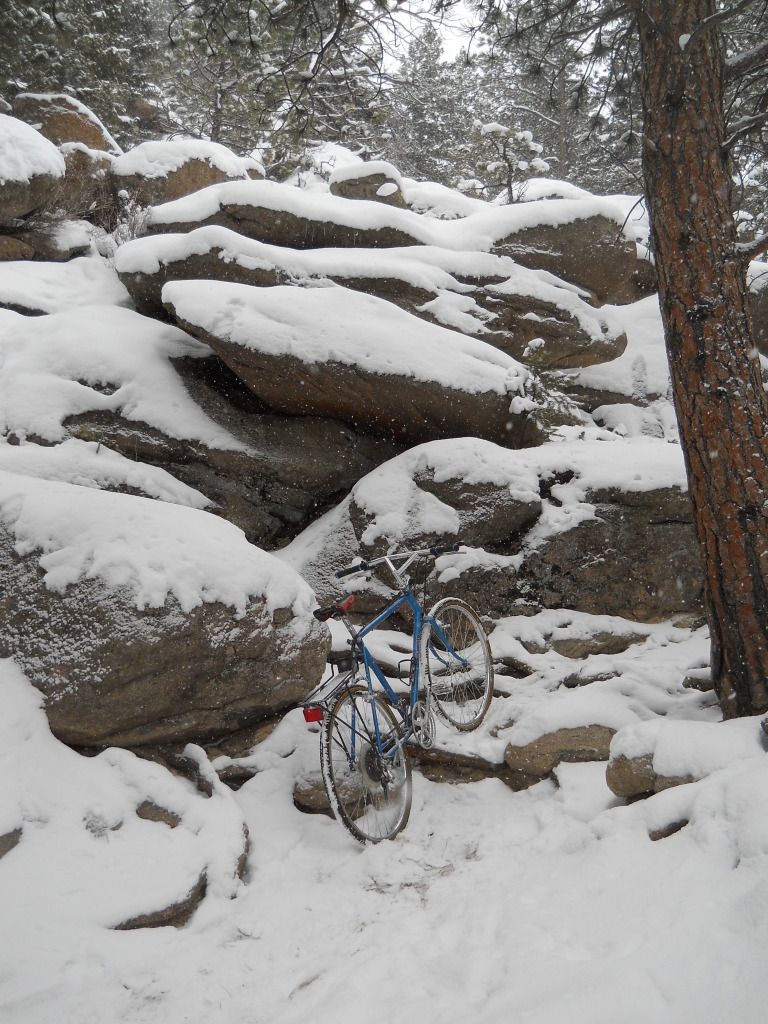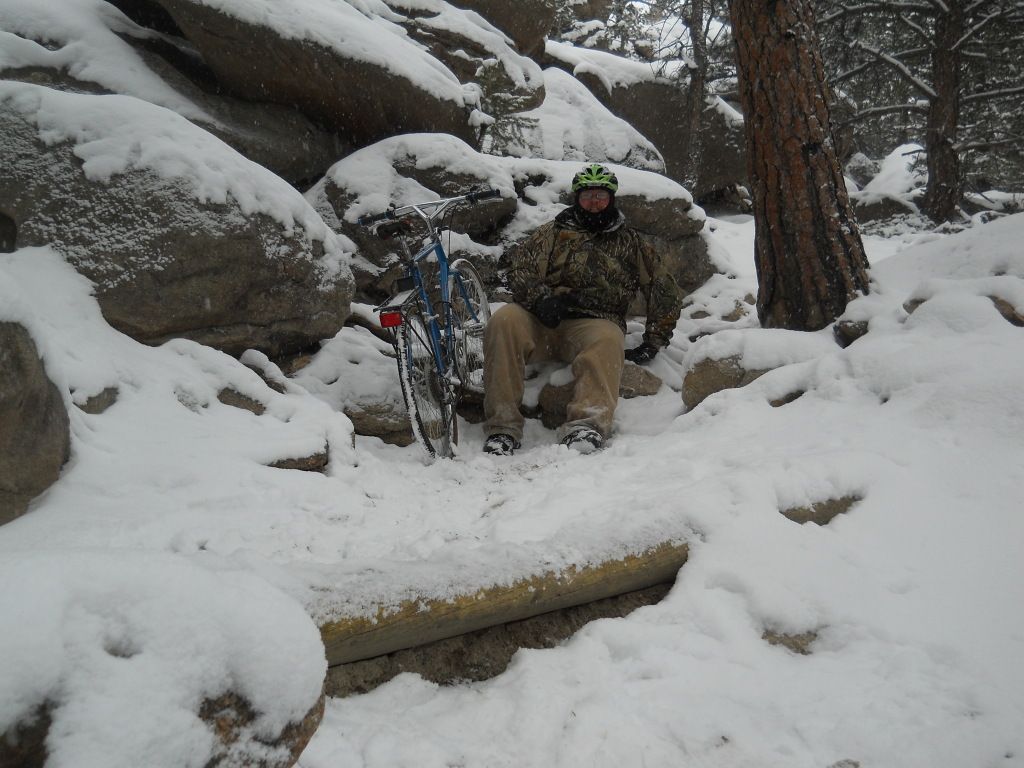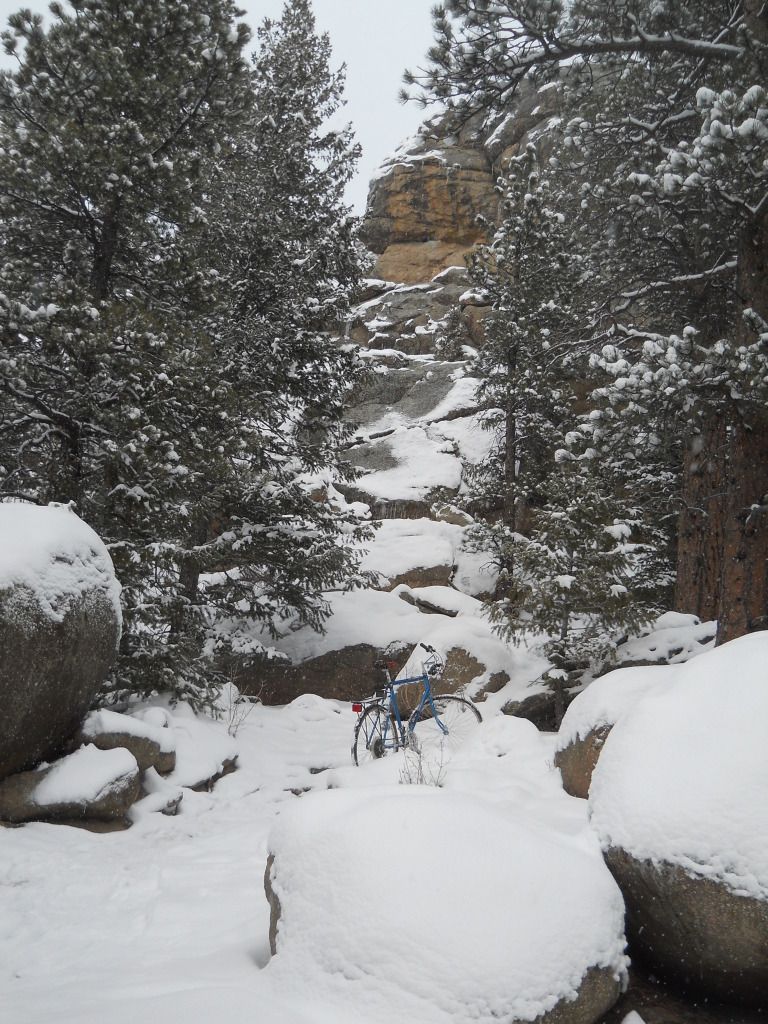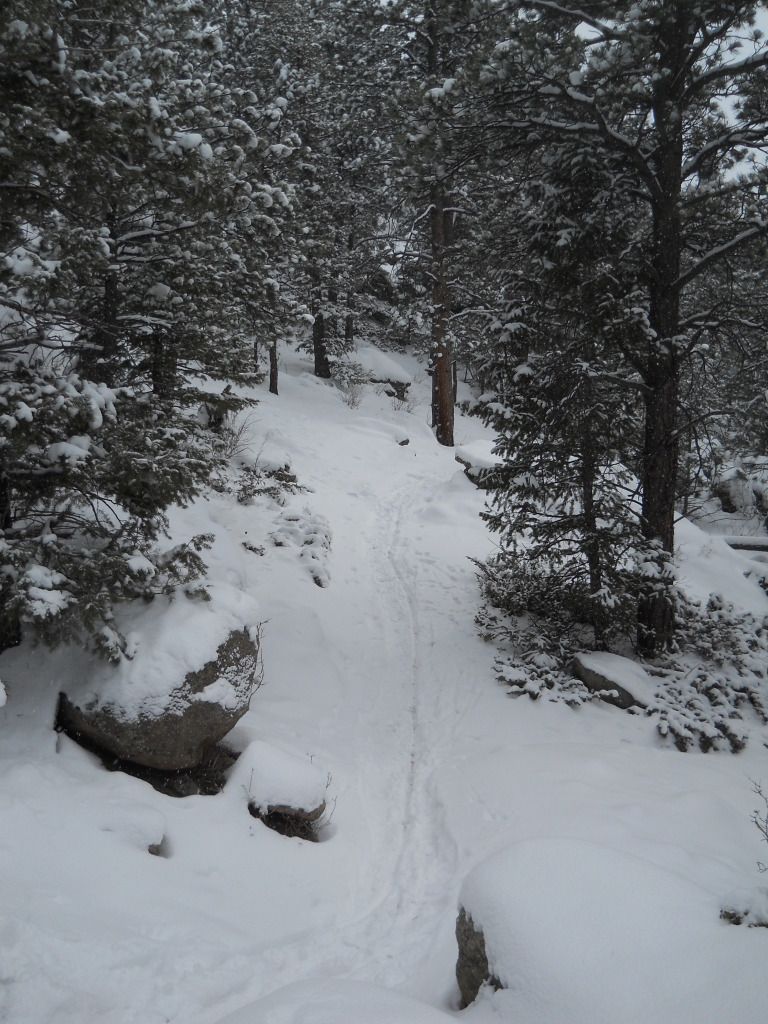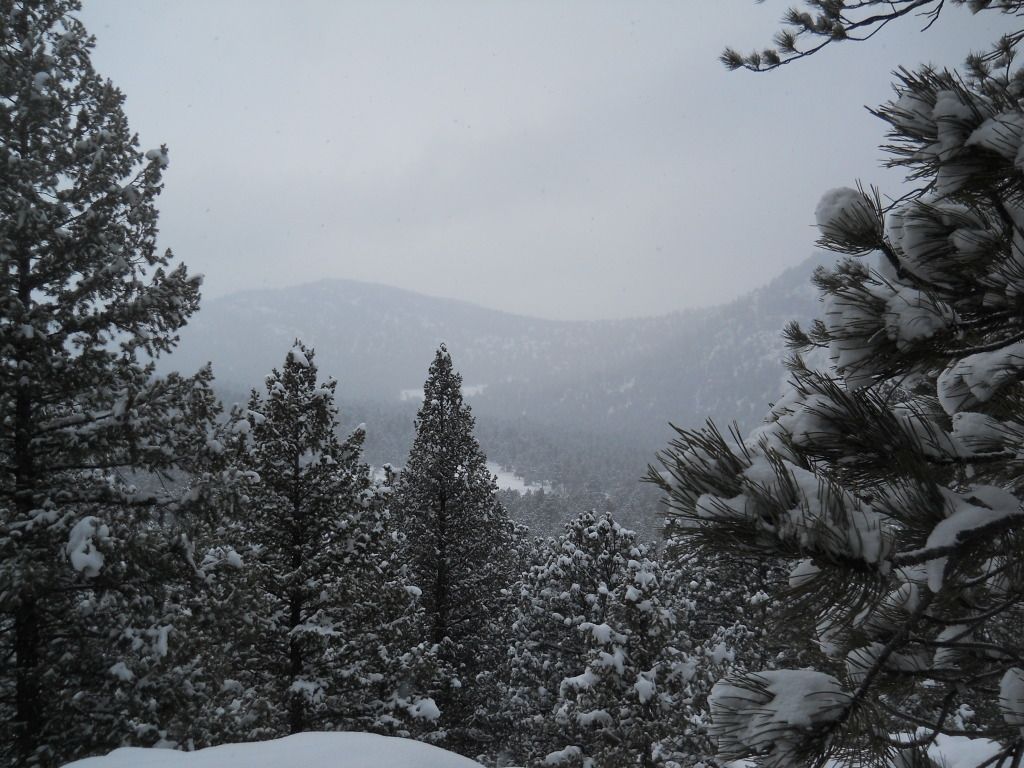 Made it down this section, no dabs.. It's a good day for me, didn't think I would be able to do that today!
Back at the car...... I swear I have time for more.... or not...
ON the way home