Not really an expedition here. Work has been a nightmare lately and last Thursday I was sitting in a meeting getting thoroughly abused when the 'Adventure' started to take form. Get the '40 out of the garage and drive north until I hit Highway 1, the Navarro River and a bunch of redwood trees. I called my Dad and asked if he was up to it and without the slightest hesitation said heck yeah. I'd pick him up in Lodi, on Hwy 12 and we'd head north to a cabin we built 42 years ago. My Dad is in his late 70's and worked as an investigator for 44 years. It was nice to hear some of the old stories again, get some family history straight and just plain catch up. He hadn't driven anything with drum brakes in a few years so the first couple of miles were interesting, but we survived.
The longest trip for the FJ40 so far had been up into The Golden Trout Wilderness. This would entail over a thousand miles of driving (500 each way)with 2 days in the middle to enjoy the North Coast. We were both bringing a bottle of whiskey and steaks and I brought a mountain bike for spare parts.
A couple of months ago I broke the accelerator cable on the Weber conversion and found that a bike brake cable worked perfectly. Not wanting to be stuck miles from parts, and also not wanting to cannibalize my bike if it wasn't necessary I just threw it on a rack. My mother also pointed out that even if I didn't have the parts to fix the '40, I could atleast ride out.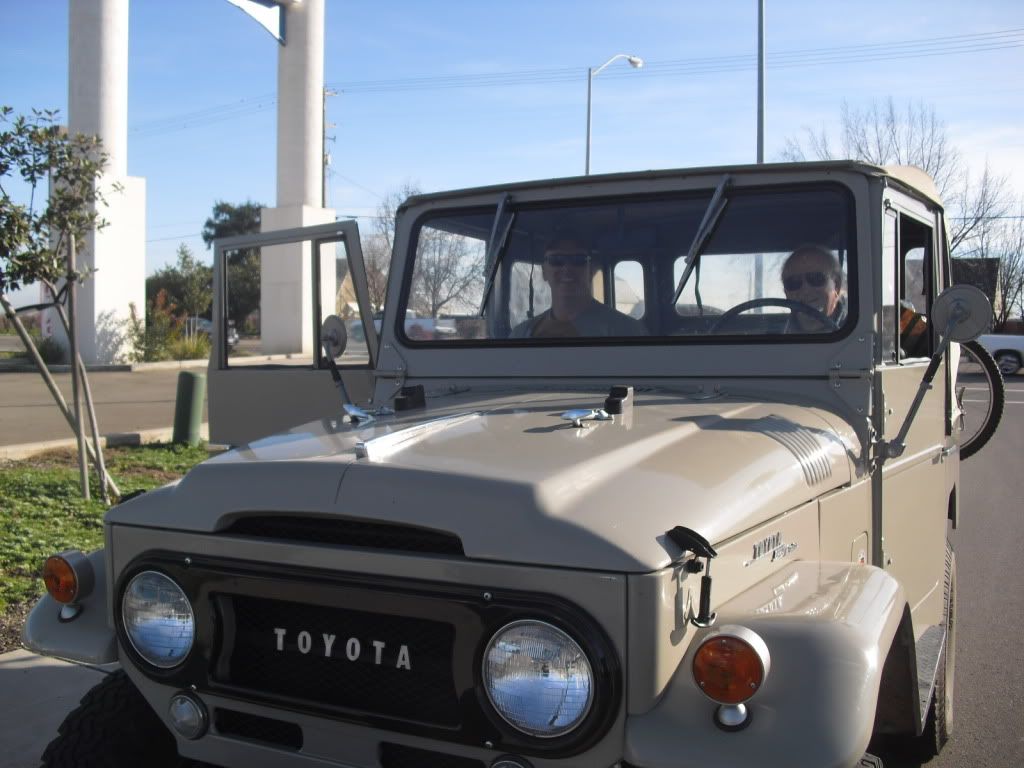 We ended up running into 3 dune beige FJ40's along the way; one in Lodi, one in Sonoma and another in Mendocino. I think it surprised my Dad how a 40+ year old vehicle can be such a conversation starter.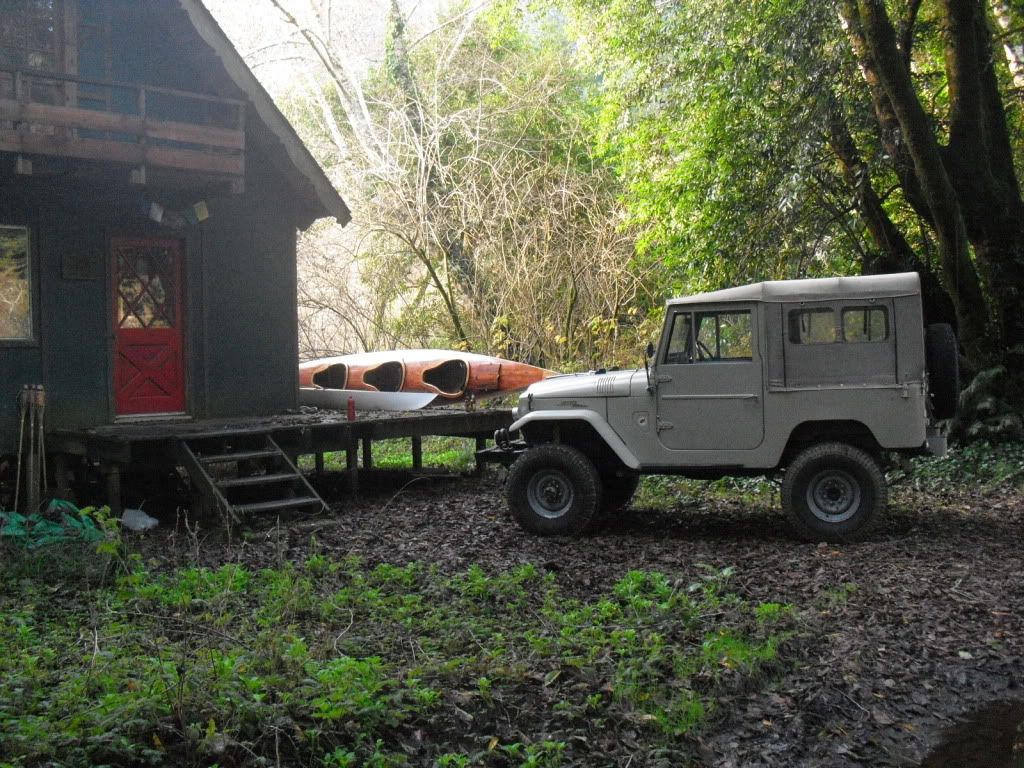 We built the cabin in 1968 with my uncle and grandpa. It has survived floods, bachelor parties and 3 generations of boys that that have tried their best to growup, some succeeding, a few are questionable.