The following pages will be a brief re-telling of an adventure my brother and I took upon last week. We have both been members here for a few years now. It was actually my brother who turned me onto this site, as at the time I drove a 2007 VW GTI, and the thought of driving over even a well graded dirt road in it made me cringe. He had a 2008 2DR JK that he "wheeled" with at the time, and was starting to take an interest into what was on offer here. Now he has also added a 2000 Jeep XJ to his fleet, and I have been the proud owner of a 2001 Nissan Xterra for almost two years.
Build Thread Here (
http://www.expeditionportal.com/forum/threads/79780-Mortonm-s-2001-Xterra-Build
)
In the last few years, we have taken a lot from this site, and I mean a lot; Information, pictures, build-threads and ideas for our own creations. We have read through countless trip reports, of far off places and amazing travels. We have been going on our own little adventures, most of them quite tame by comparison, but we were learning and having fun. This year we decided to head to the Pennsylvania Wilds for a week to explore, camp, hike and forget about the daily grind. We decided it was time to give back and hopefully with this report, over the coming days we can provide some of the same level of enjoyment as we have received from others.
I will start off with a brief introduction of who we are, and the vehicle we used to take us there and back again. My brother and I are both in our late twenties, in fact I am now in my final year, and my brother is 3 years younger than I. We grew up in a Suburban neighbourhood outside the largest city in Canada (Toronto). Despite this, we have always loved being outdoors, doing anything. Both of our parents grew up in small towns, and allowed us ample time as kids to play outside, at the cottage and explore around the family farm. From this our passion was born and has taken us here.
I won't bore you with too many details on our Truck, you can read through my build thread if you desire more details, but the basics are as follows. 2001 Nissan Xterra, 3.3L V6, 4WD. I have new suspension and shocks, providing around an inch or so of lift, and extra weight carrying capacity. It is sitting on 235 85R16 BFG AT tires. Otherwise, it is mostly stock as far as all major mechanical items are concerned.
We decided to travel the week after labour day, less heat, less bugs, less people. Now the decision was where to go? We thought of Colorado originally, but a week didn't afford us enough time, as we would spend half our driving. We looked a map of North America, and saw the very large patch of green in the North Eastern United States. We took a closer look and saw what was to become our destination, The Pennsylvania Wilds.
The PA Wilds is a large tract of land covering more than two million acres, and twelve counties. We focused on the Allegheny National Forest, Bald Eagle State Park and the Pine Creek Gorge. We set out on Saturday August 31, car and cooler full, and our heads full of the fun and adventure to come. We hadn't booked any campsites, and had picked exactly where we were going to stay that night. We were just two idiots, a dog and a truck full of stuff.
Turns out my brother is the bigger idiot
It was a quick one hour drive to border crossing at the Peace Bridge in Fort Erie, Ontario, and we were over into the United States of America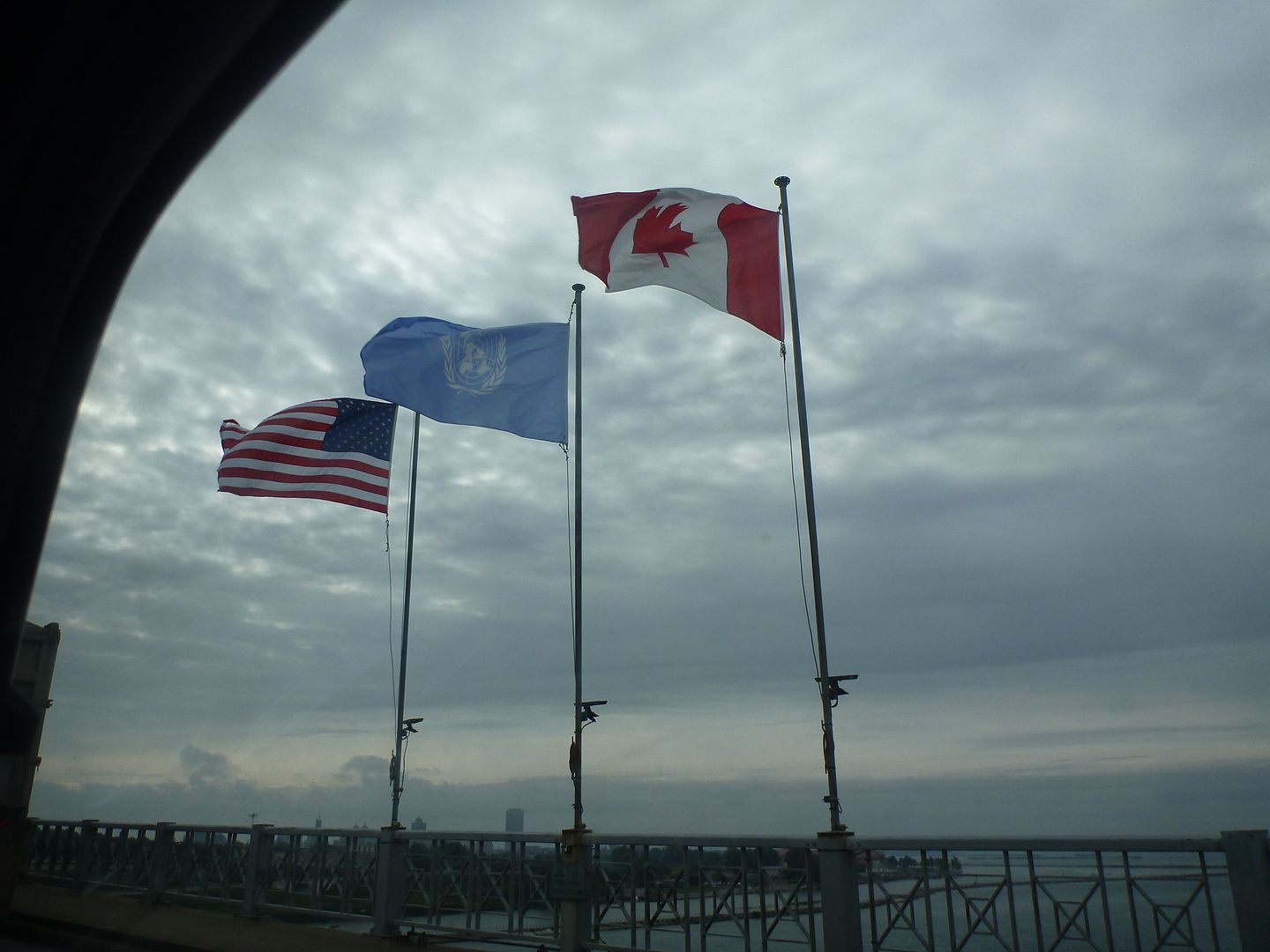 Another hour of driving and we had cleared through New York State and crossed into Pennsylvania, excitement was growing, but we still didn't have a place to stay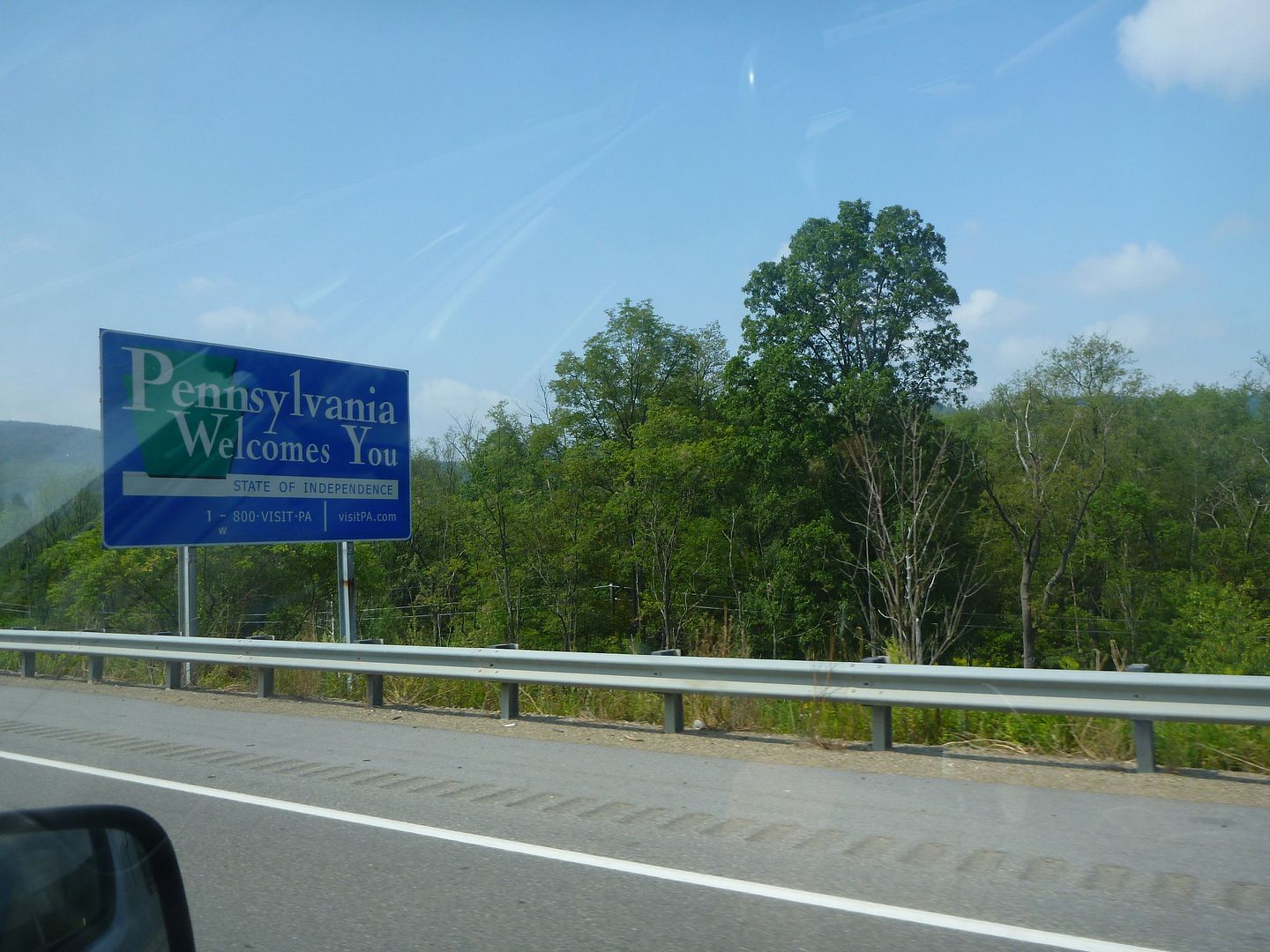 Just across the border is a town called Bradford Pennsylvania, the name may sound familiar, and that is because it has been the home of Zippo lighters for 80 years. All Zippos currently made, or ever have been made came from Bradford PA. Kind of humbling to think of all the lighters that served all over the world in countless adventures and wars all started out here.
The Zippo museum is also home to the W.R. Case and Sons knife museum. We stopped in take a gander on our way to the Allegheny NF.
A bunch of the streets in Bradford had these Zippo lighters for street lights, pretty cool.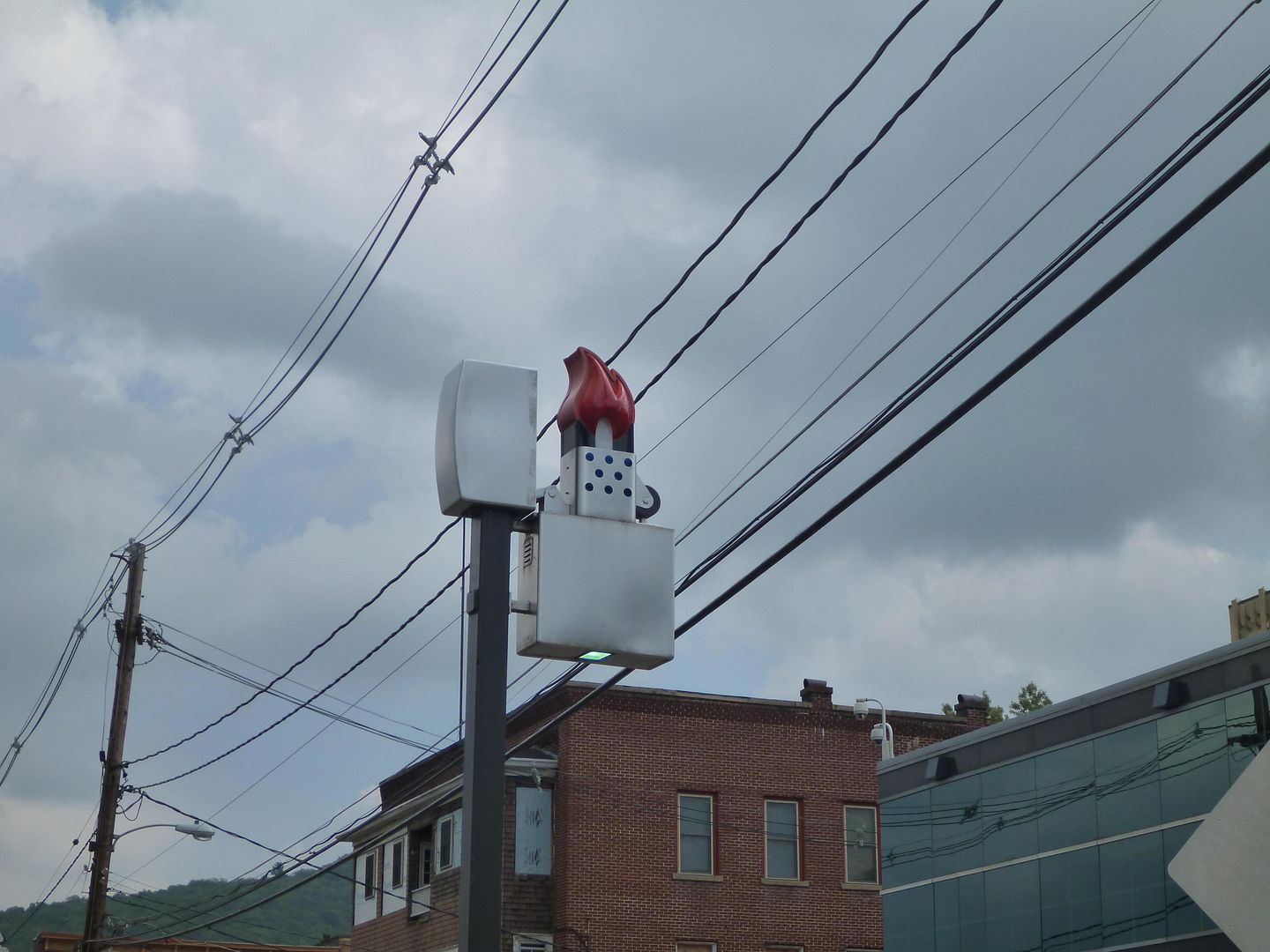 They had a Zippo Car out Front, not sure if it is used in parades or just ornamental.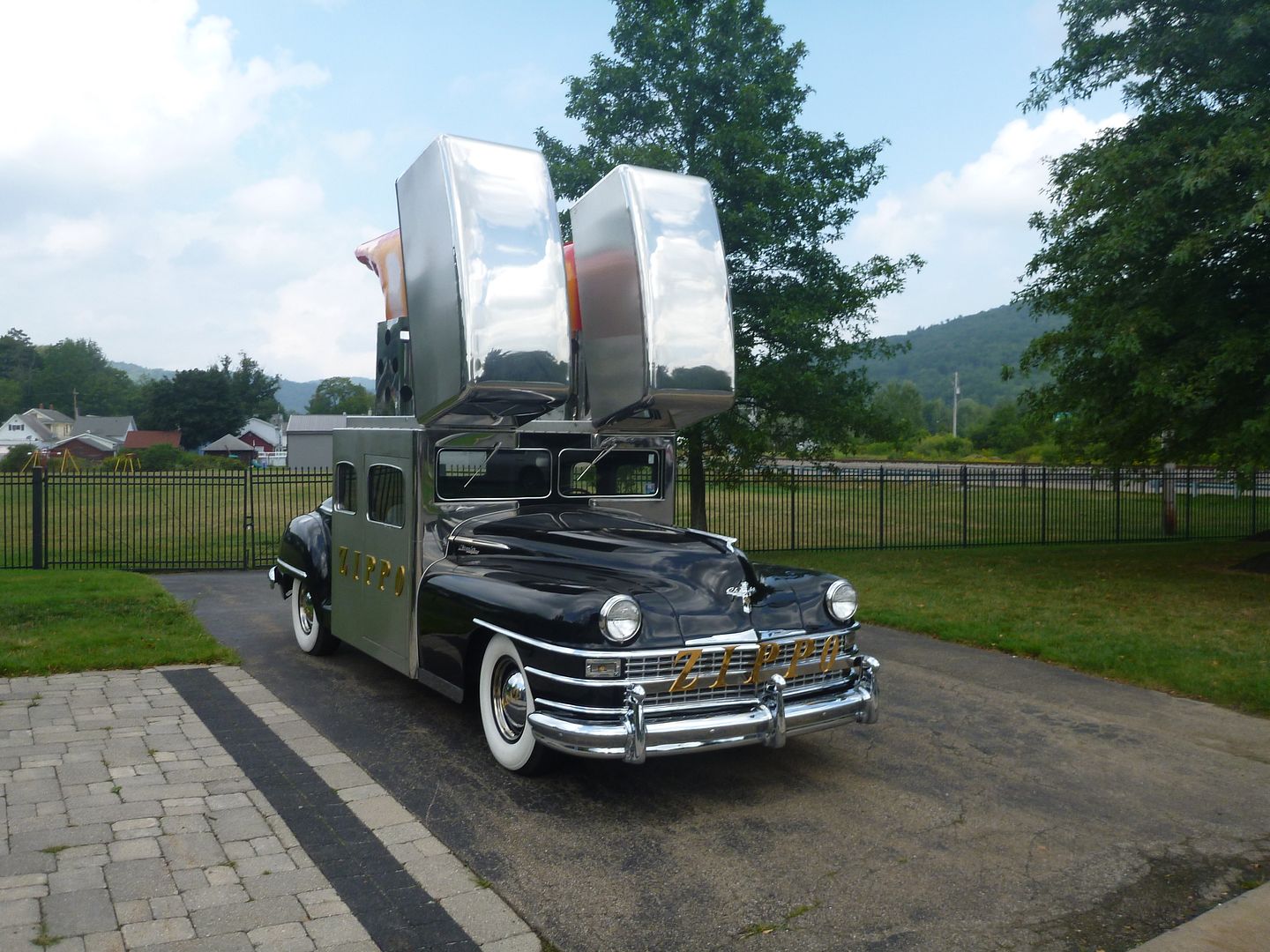 Zippo has a lifetime warranty on all products, and all repair work is done here at the Zippo museum, in this workshop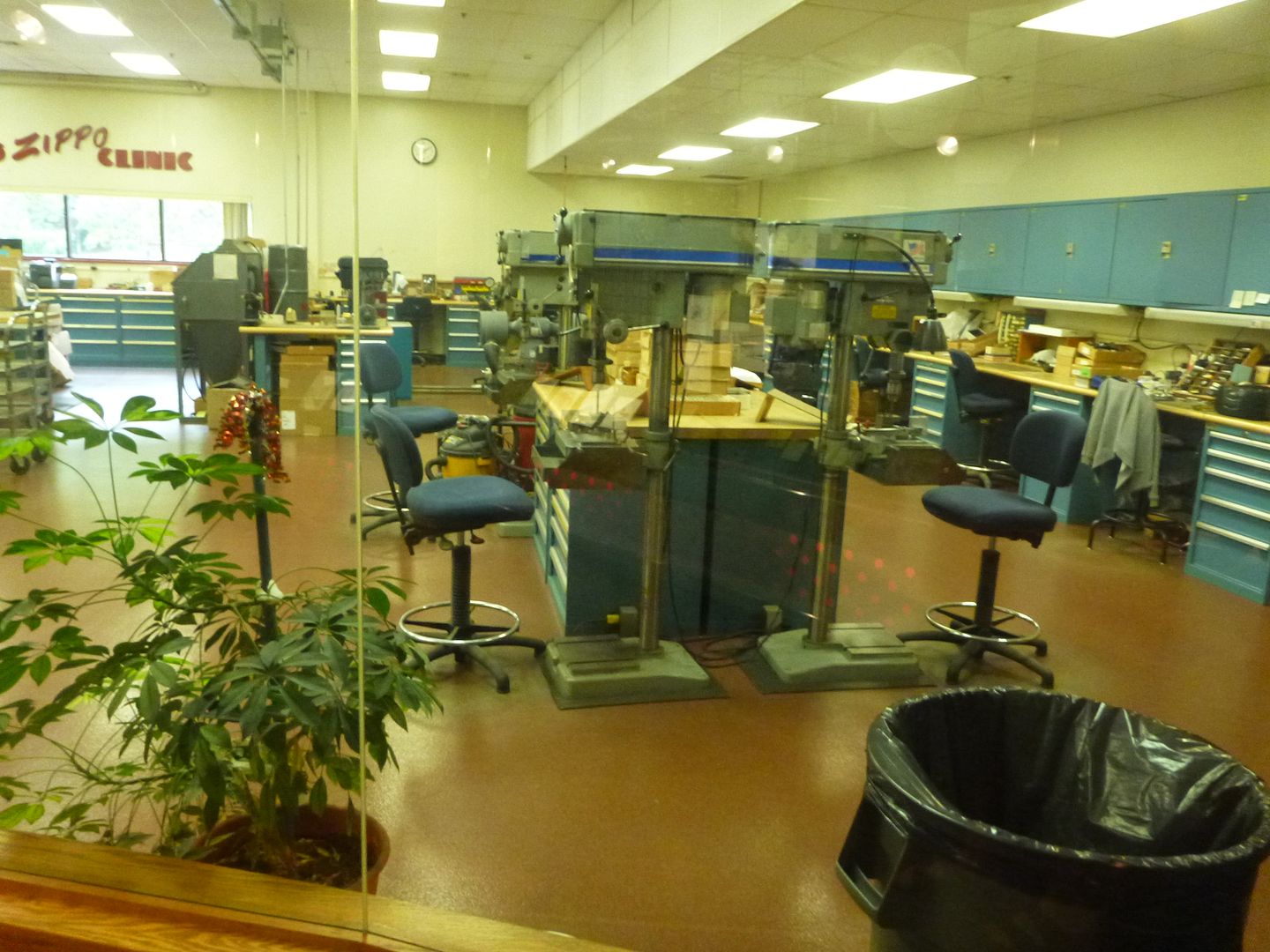 They had a large display of Zippos that had been destroyed by one means or another, some of the pictures didn't turn out, but a few did
Cocker Spaniel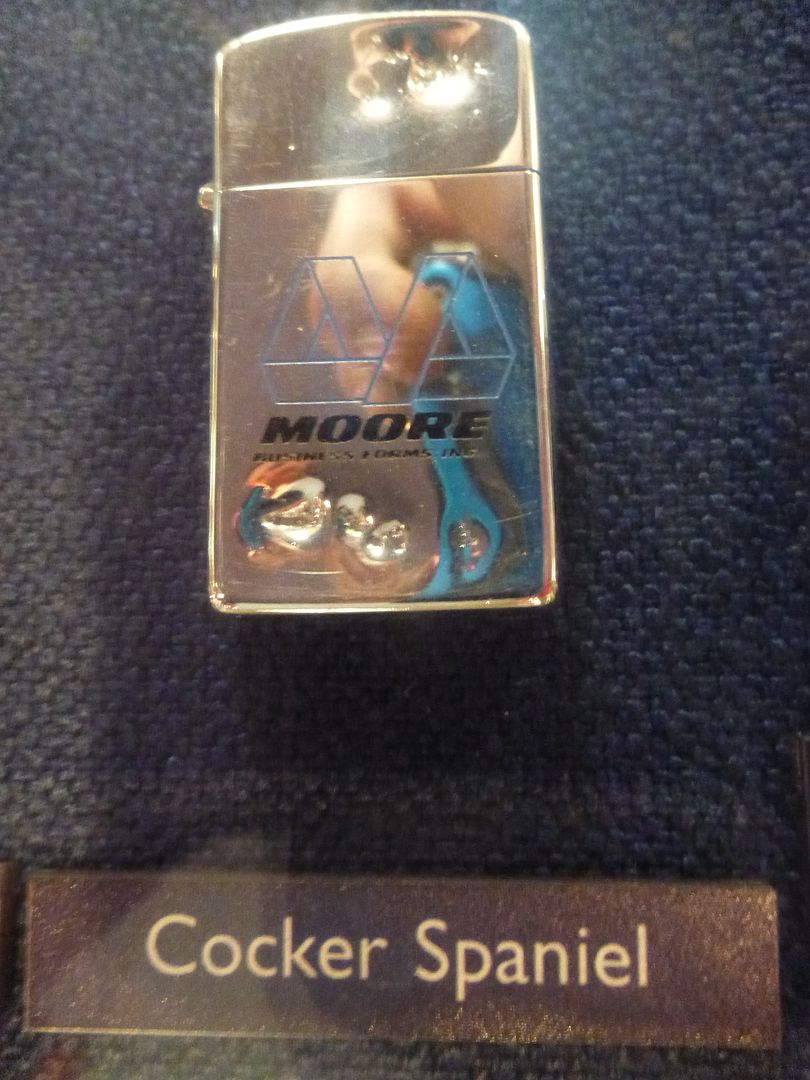 Train! Its hard to tell, but this thing really is super flat, not much thicker than a quarter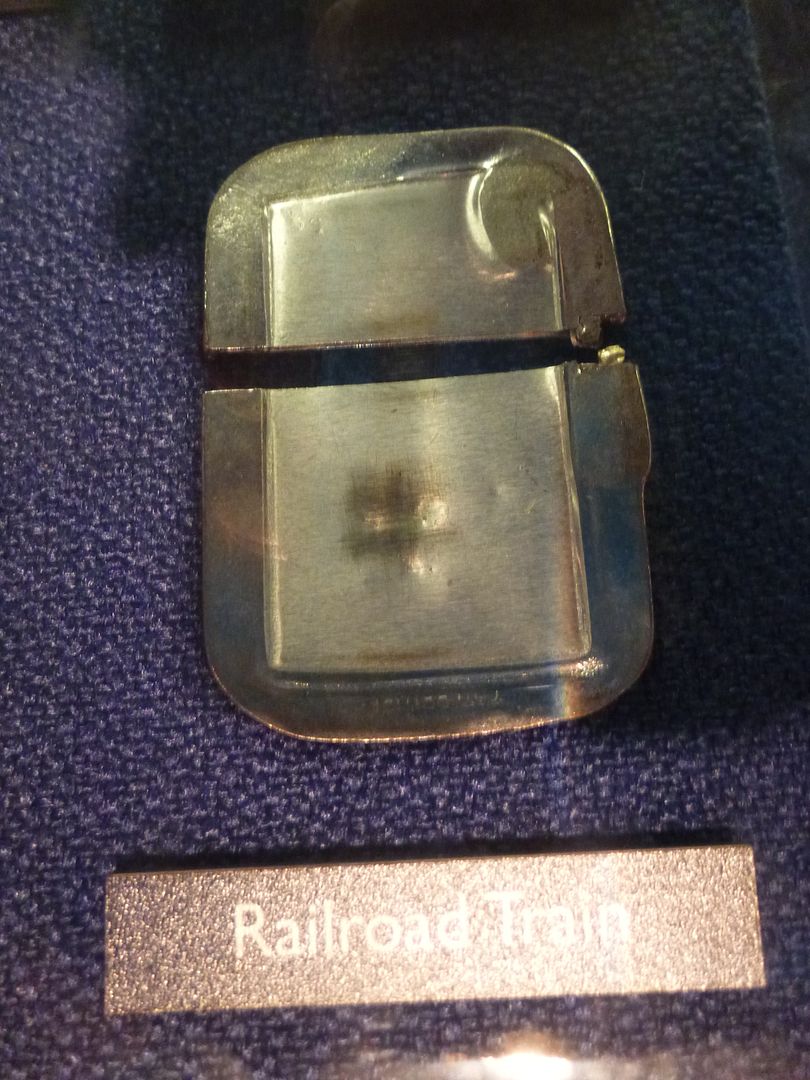 There is a ton of things in there, hundreds of Zippos and knives, too much to share it all here, but here is the first Zippo ever created, more than 80 years ago! I bet it still works.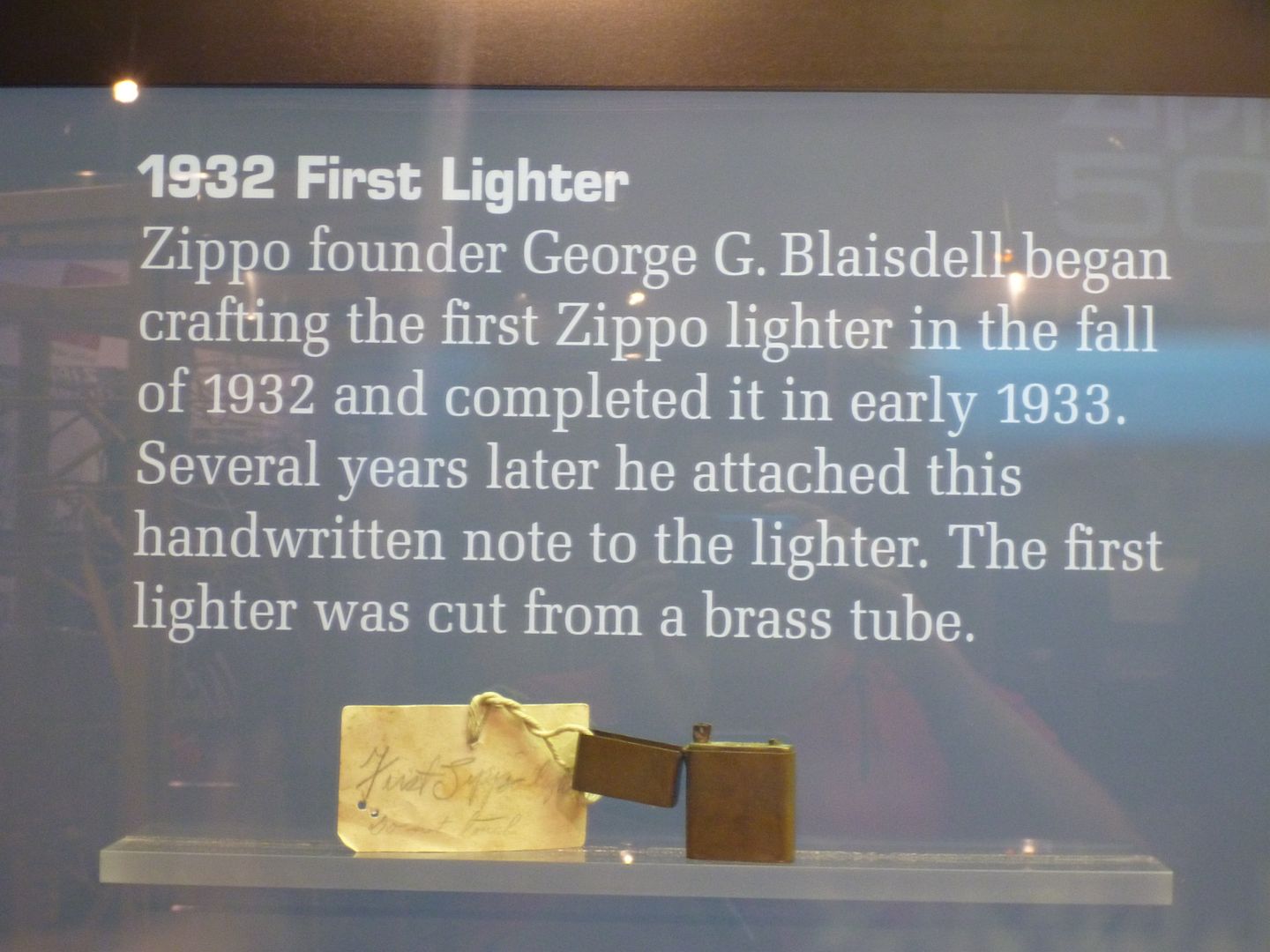 Once we had eaten lunch and grabbed some groceries, we left Bradford and head South and West into the park. We stopped at the nearest ranger station to get an idea on a camping location, we were a little worried since it was the Saturday of the long weekend, but there were tons of spots available, We ended up staying at Tracey Ridge, it was nice enough, however not particularly remote. It provided us with a great base of operations for a couple days of exploring.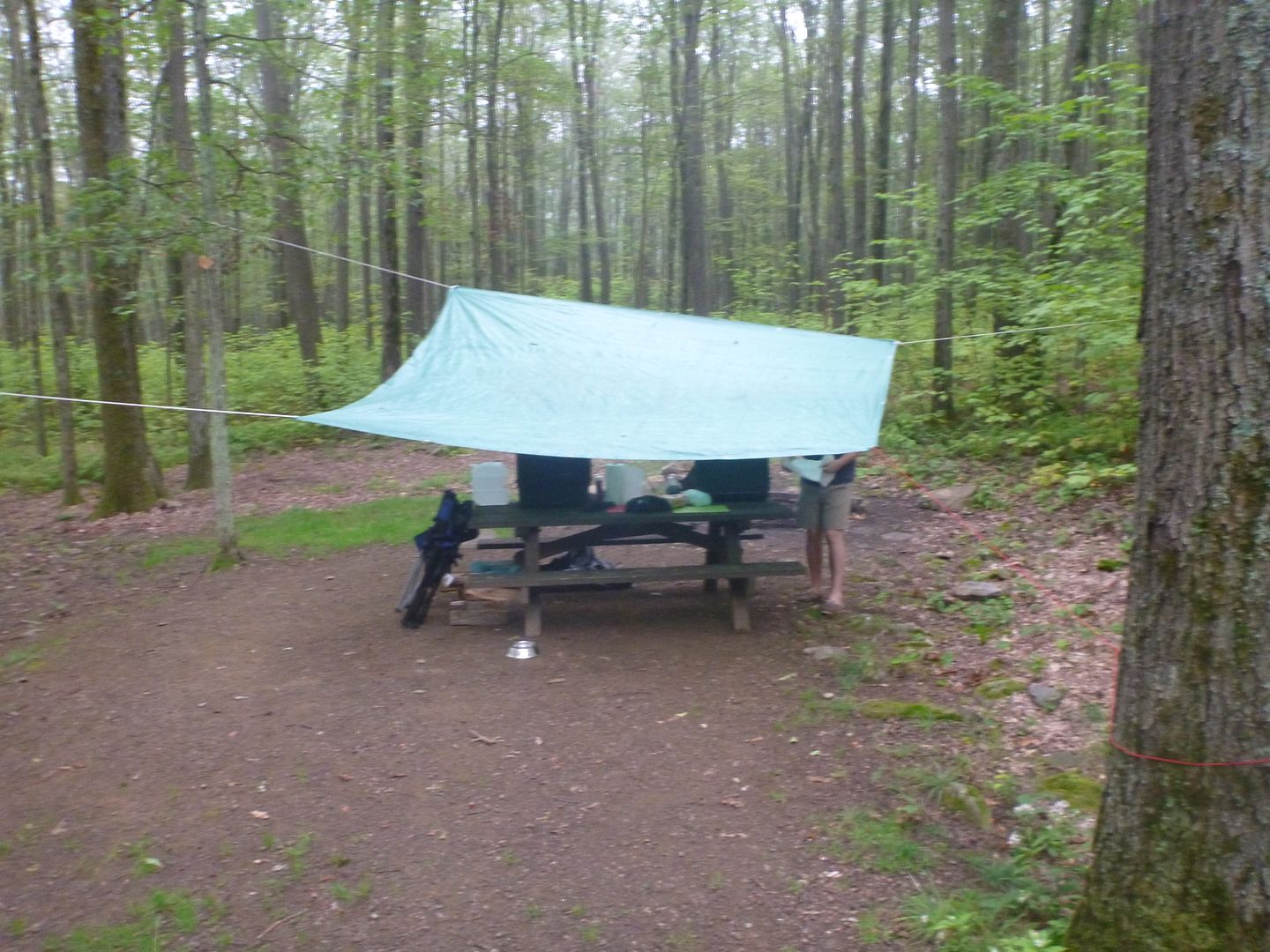 The first night we had sausages on a bun, cooked over the fire, yummy!
My brother bought a fixed blade Case knife from the factory, couple glamour shots he took, nice knife for $60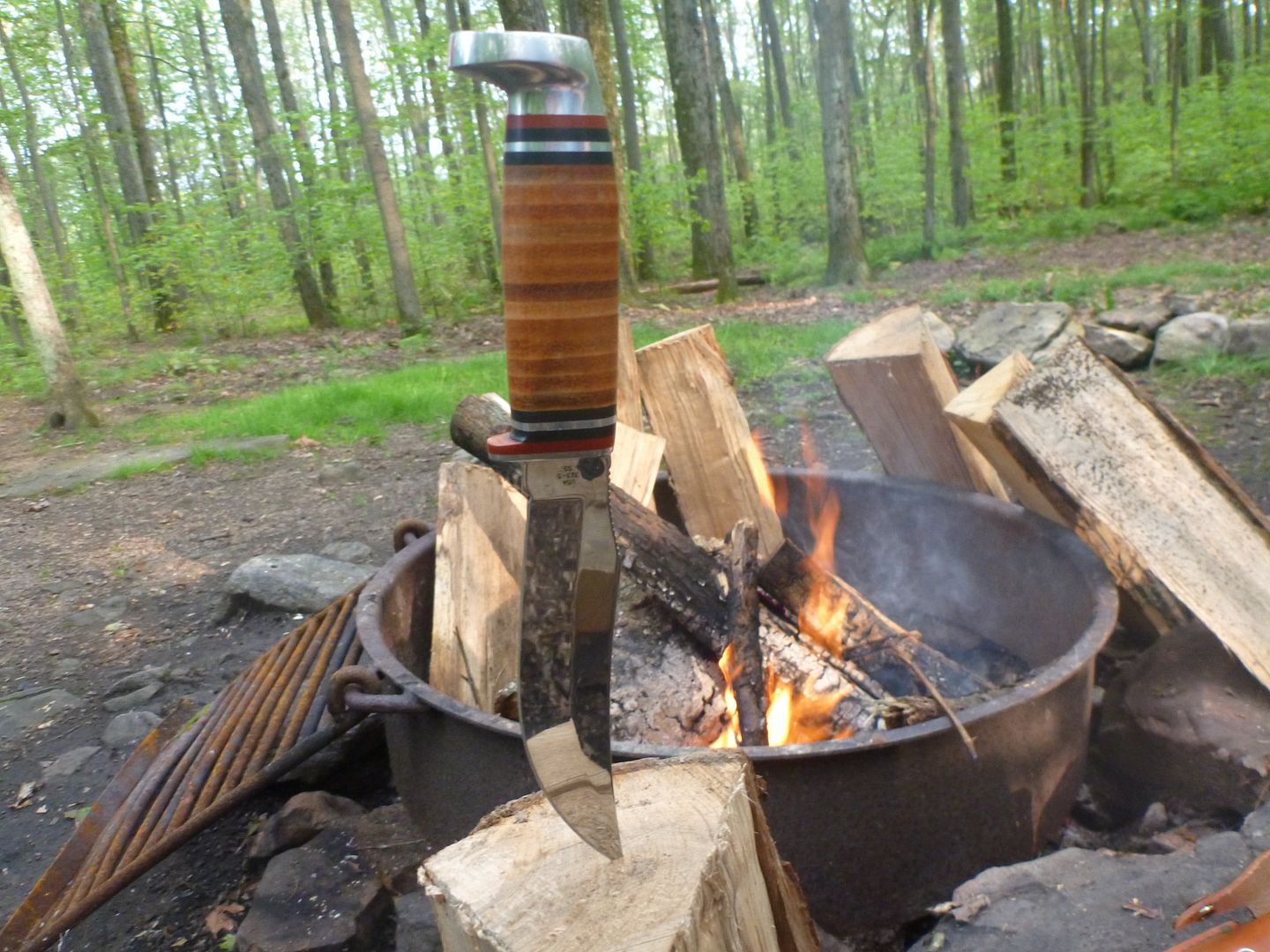 Yup, it is shaving sharp!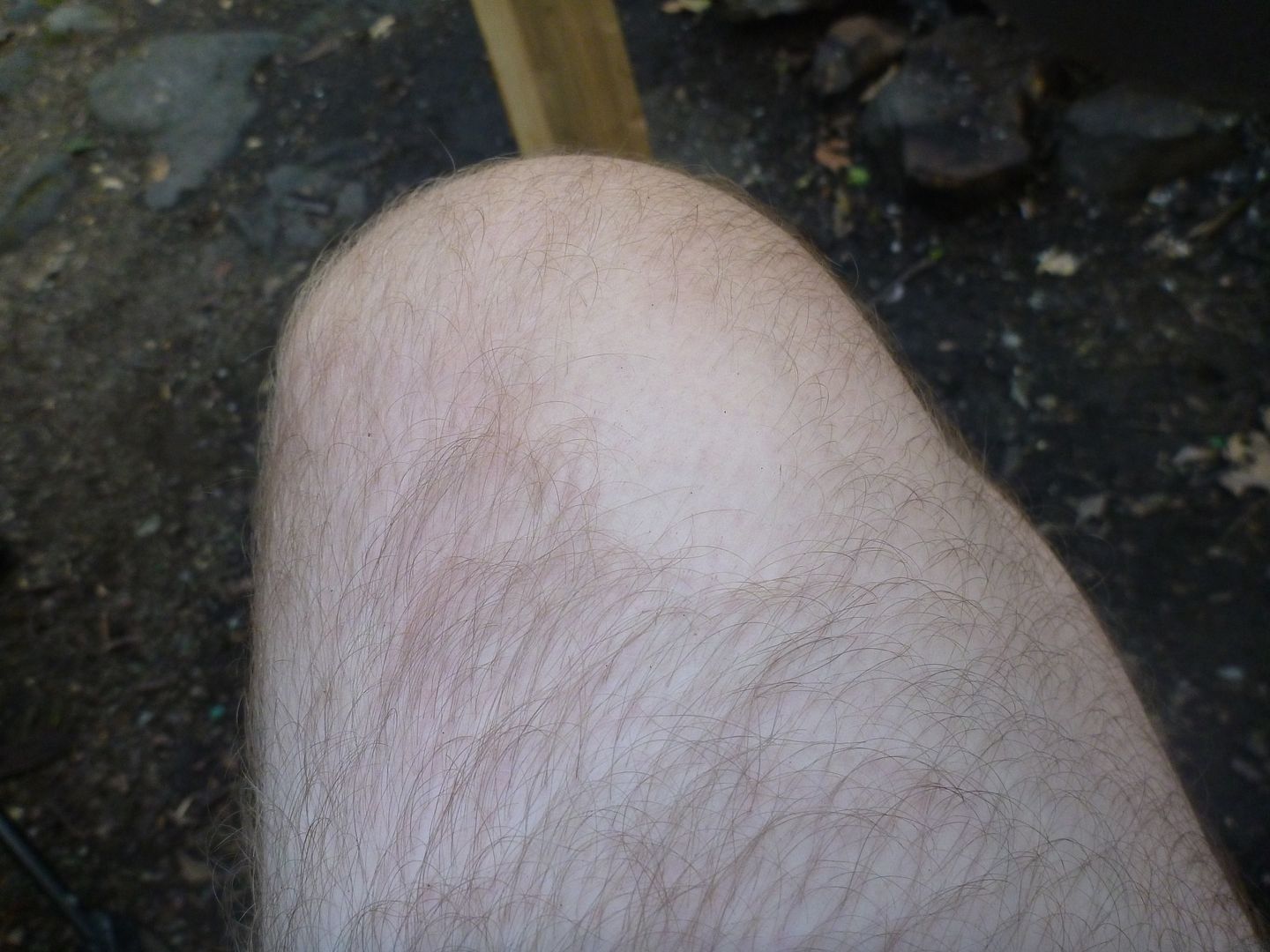 Here is something that we just setup for this trip, we were looking for a way to keep most of our camp kitchen together. We had a few old pelican cases for equipment we no longer possess at work, so they were destined for the garbage. I grabbed this one, I believe it's a 1550, but cant quite remember now
Everything fit in quite snugly,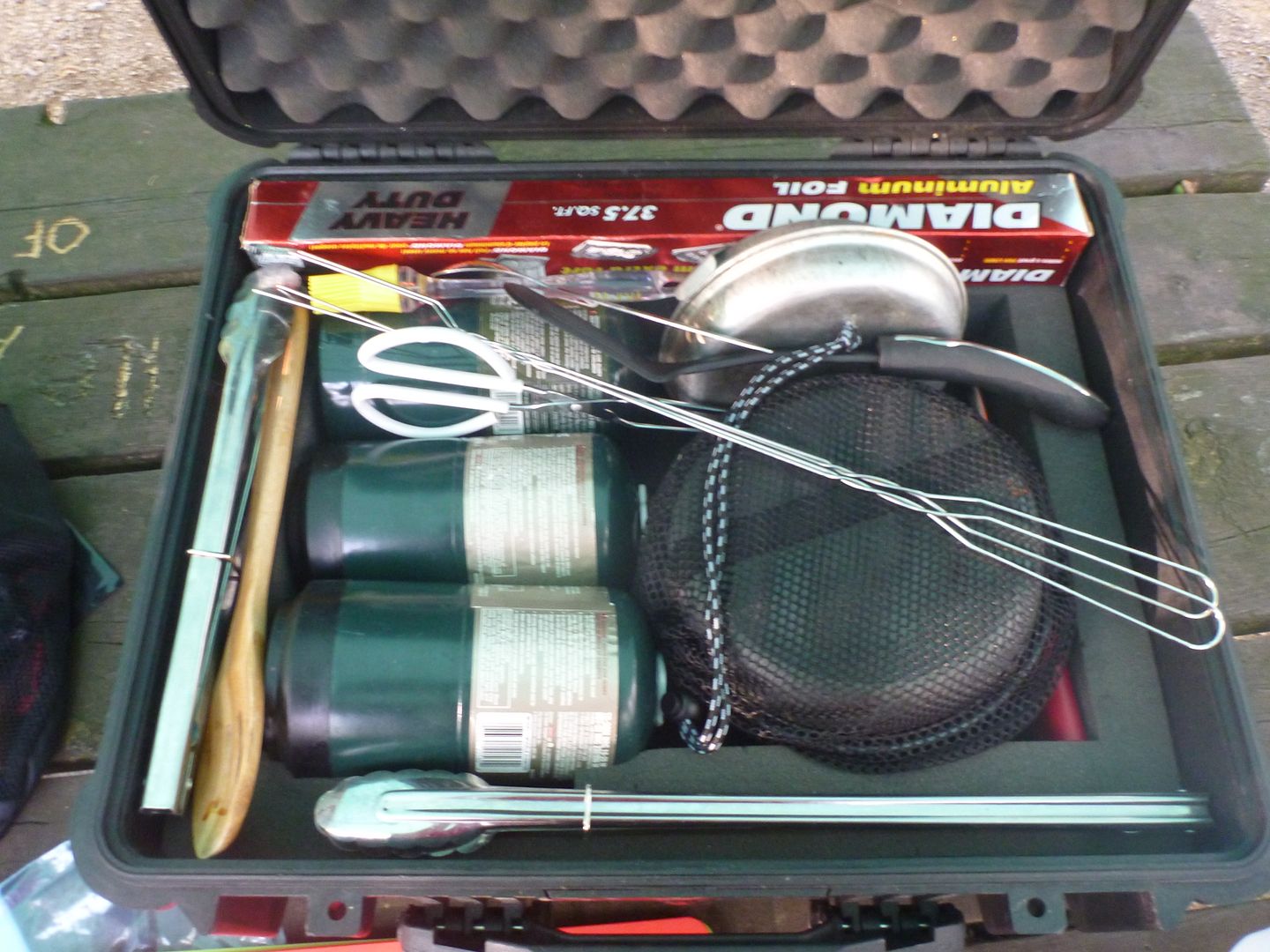 We were pretty tired from a long day of driving and setting up camp, we sat beside the fire for a few hours and then called it an early night, and with a smile I went to bed realizing it was only the first night, and the best was yet to come…
Last edited: