Alright, I've been coasting on Chris' original thread since last fall, and figured I'd start my own now that I'm back hard at work on Ambovan
Original thread is here:
http://www.expeditionportal.com/forum/threads/52034-New-shop....-Next-project
!!
Had a trip to Alaska in late April, sailing trip with our little catamaran to Puerto Penasco in early May, and a week in San Carlos the week of Memorial Day. Nothing else planned for the summer or fall except getting the rig on the road.
Seeing as it is well into the 100s now in June, first thing I needed is some shade to work in.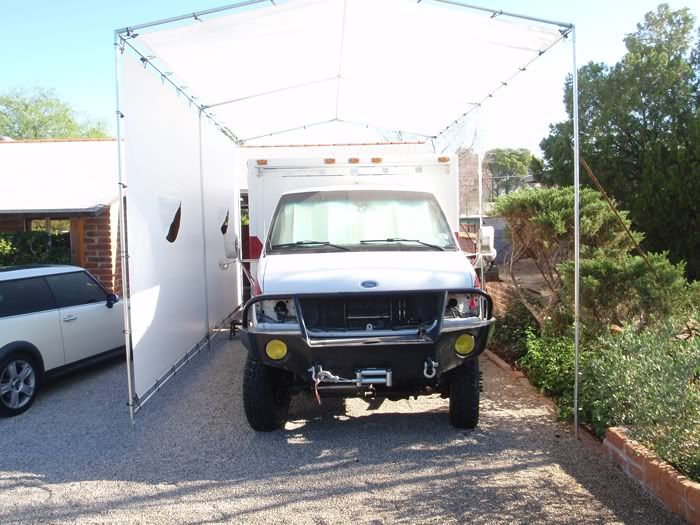 braced it off to the house, and put some relief cuts in the side wall, hasn't blown away yet
Start the rebuilding from the back forward - First thing is to finish chopping off and rebuilding the bodywork behind the wheels. I cut off the bumper below the rear doors over the winter, but never got any further than that. Easy to cut off the bumper - A little more involved to rebuild the side boxes and doors
Right side first...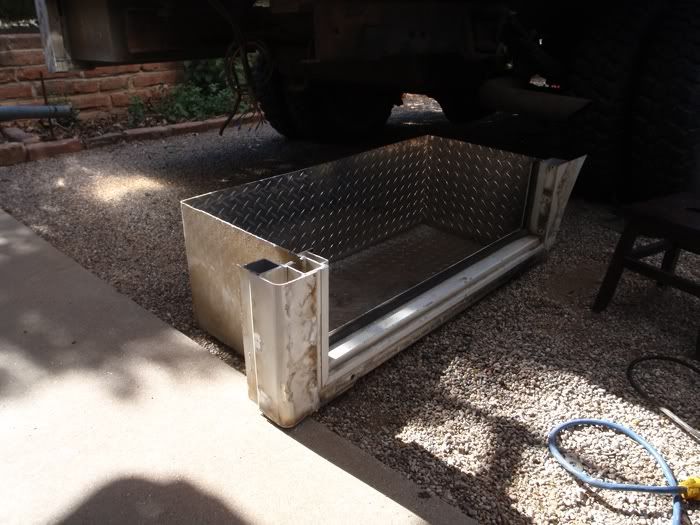 Then the left side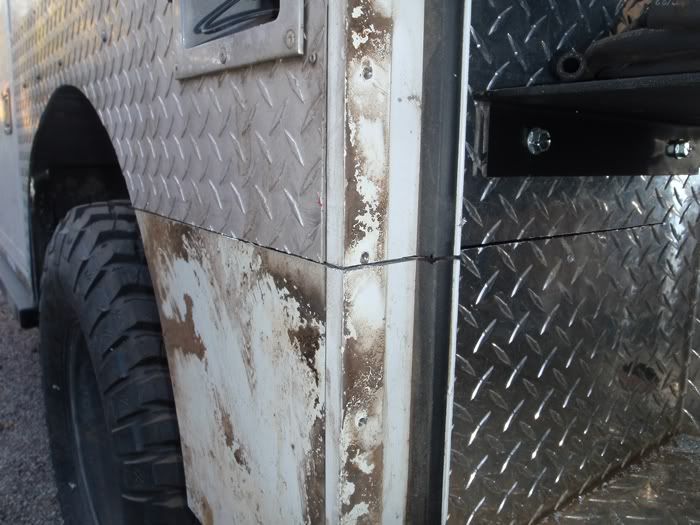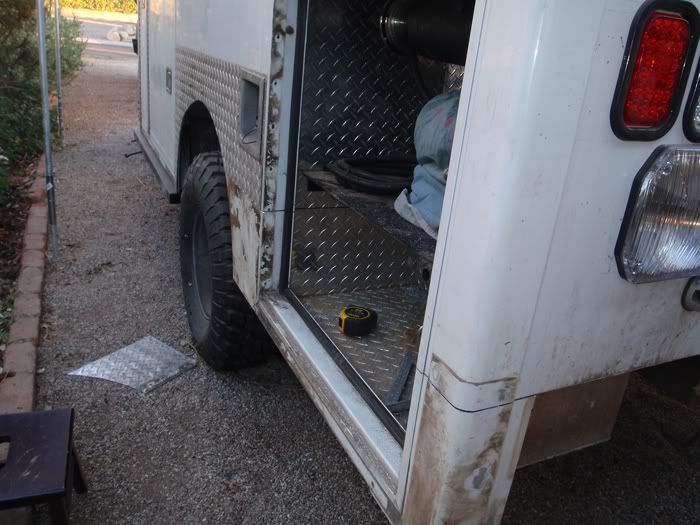 Extracting the bottom part of the compartment frame from the chopped-off part...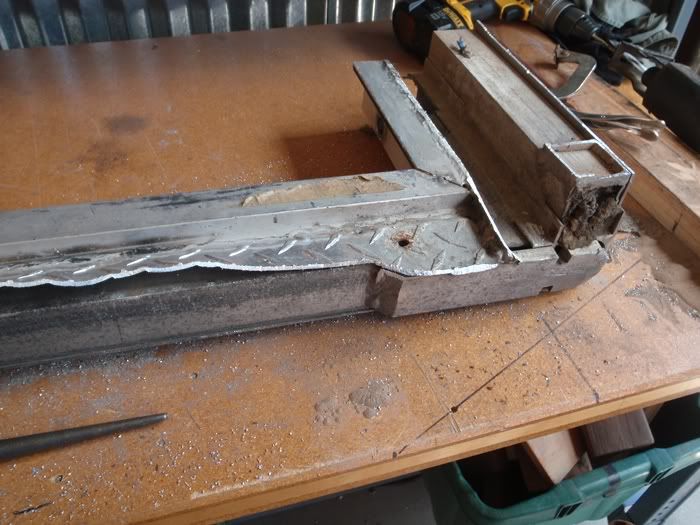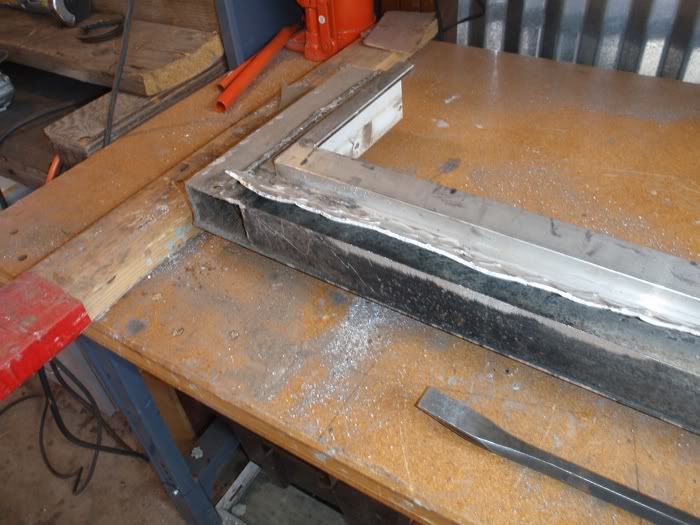 Getting it tacked back in place
Starting to get an idea of how it will look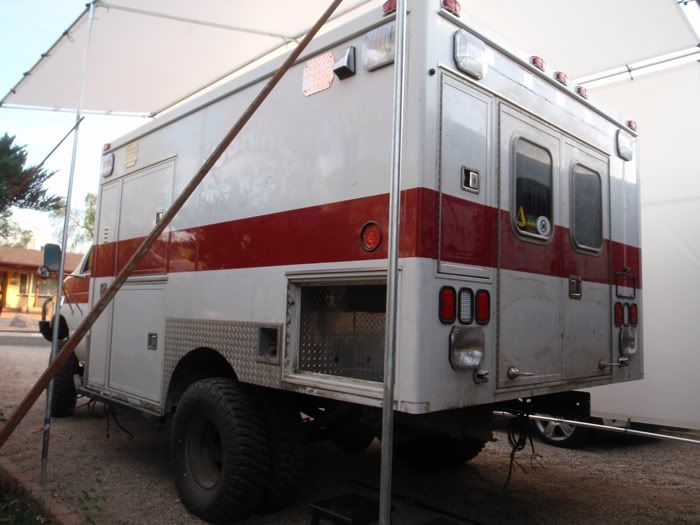 Last edited: