Just got back from a quick 3 day backpacking trip on Isle Royale. The weather was incredible, sunny, 70 degree temps, and the water was awesome. For those that don't know, Isle Royale is the most remote National Park in the lower 48 and has no roads on it. The island is 45 miles long and is located 50 miles northwest of Copper Harbor, MI, the northern most point of the state. The ferry ride across from Copper Harbor takes 3 hours and we were fortunate to have small seas across and back for the most part. Here are some pictures I snapped.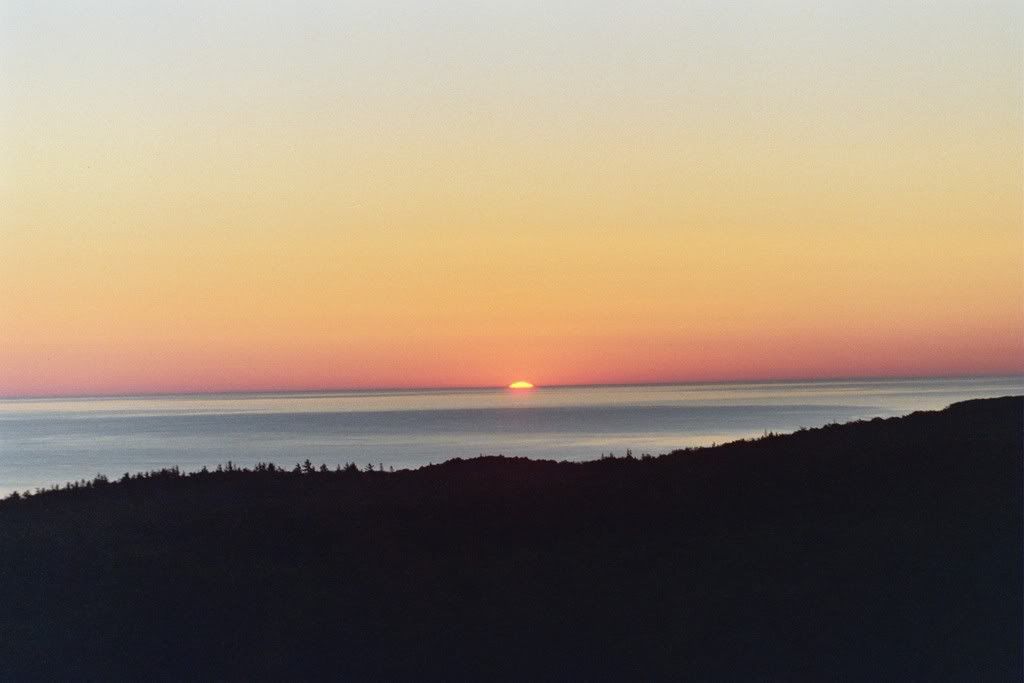 Sunrise Saturday morning from the top of Mt Brockway, prior to catching the ferry over.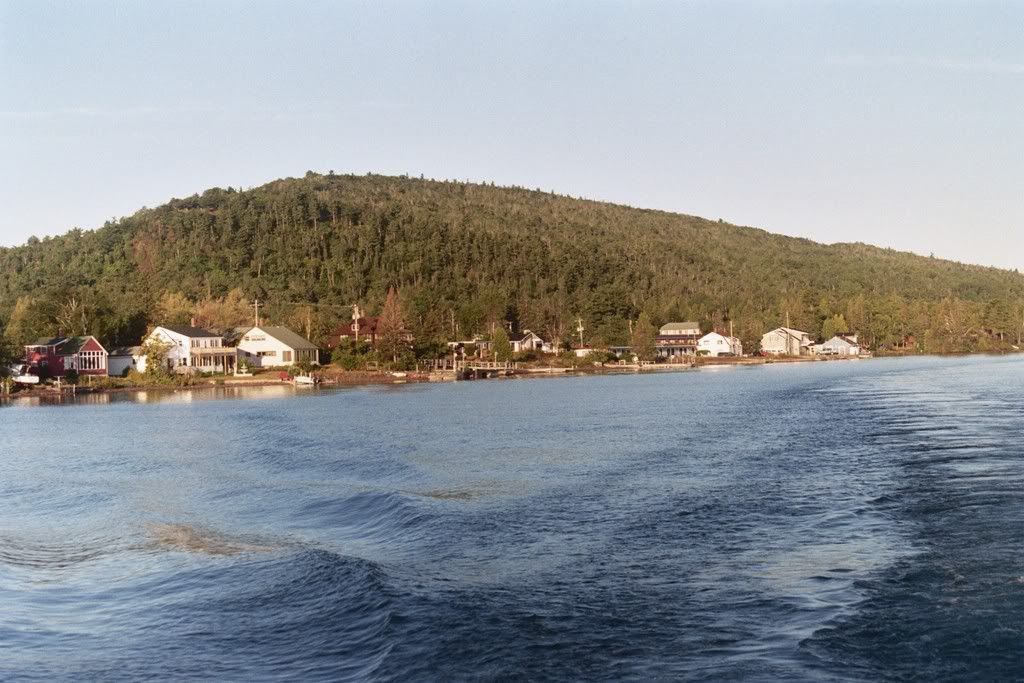 Pulling out of Copper Harbor on the ferry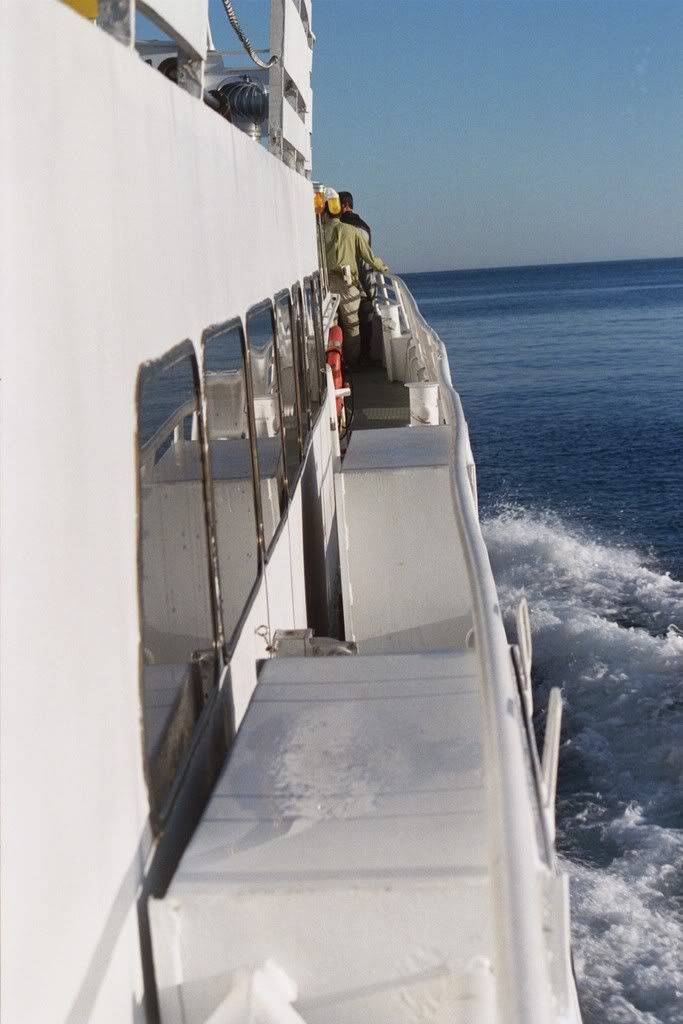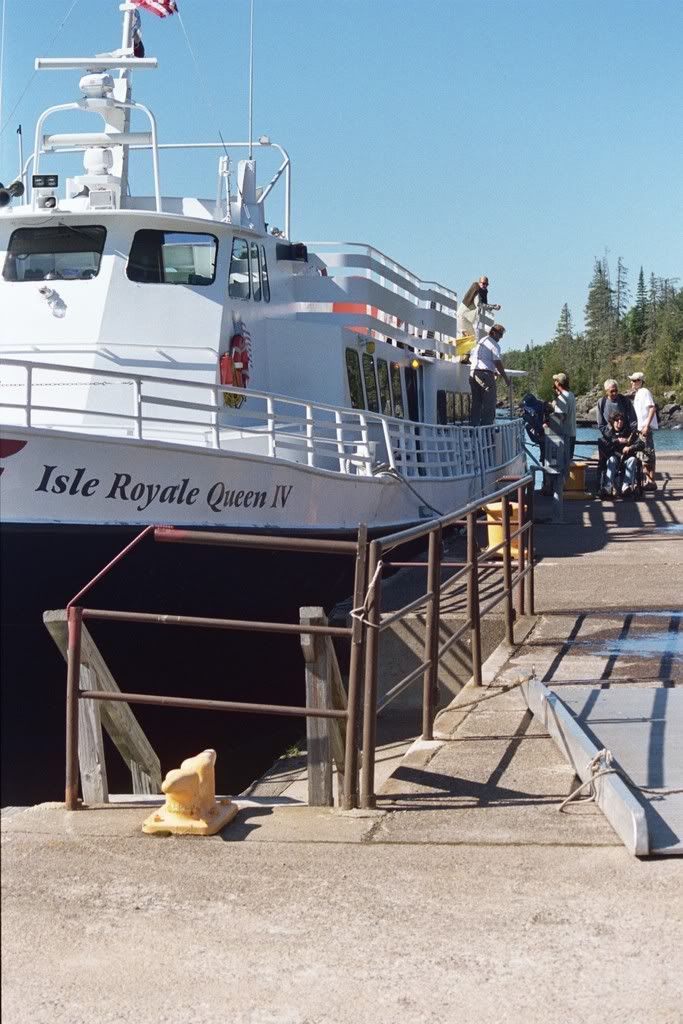 Unloading the backpacks, kayaks, and canoes off of the ferry at Rock Harbor.
Kate, my partner for the outing, having lunch on our way to our first camp. We hiked 11 miles to Mosky Basin, the southernmost part of the the 10 mile long Rock Harbor bay.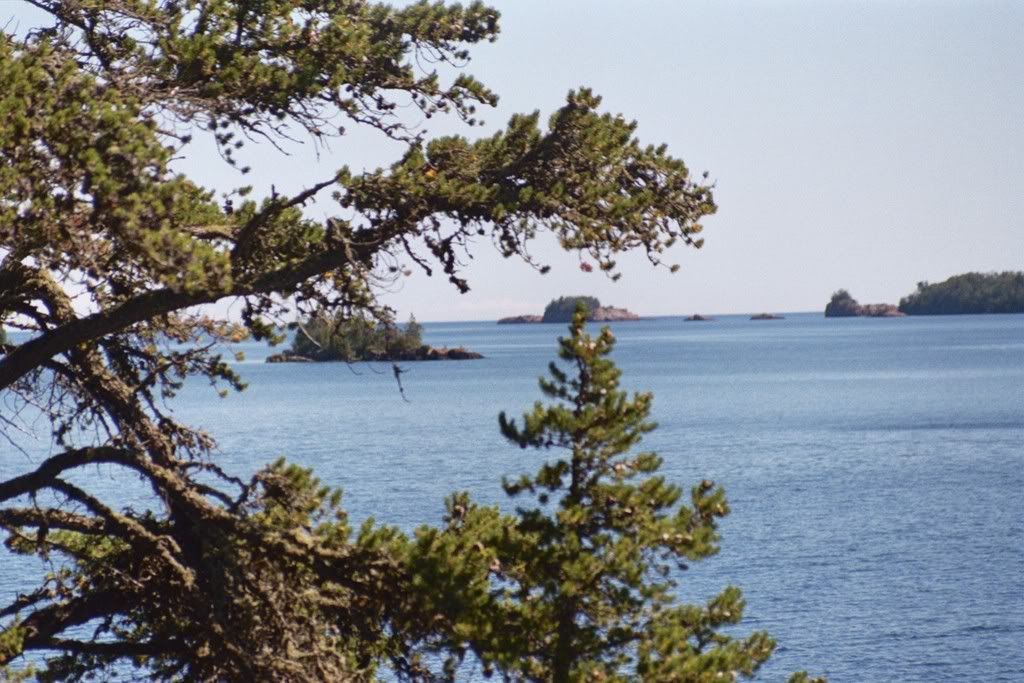 Rock Harbor is protected by a broken band of narrow islands making it a great refuge from the often rough waters of Lake Superior.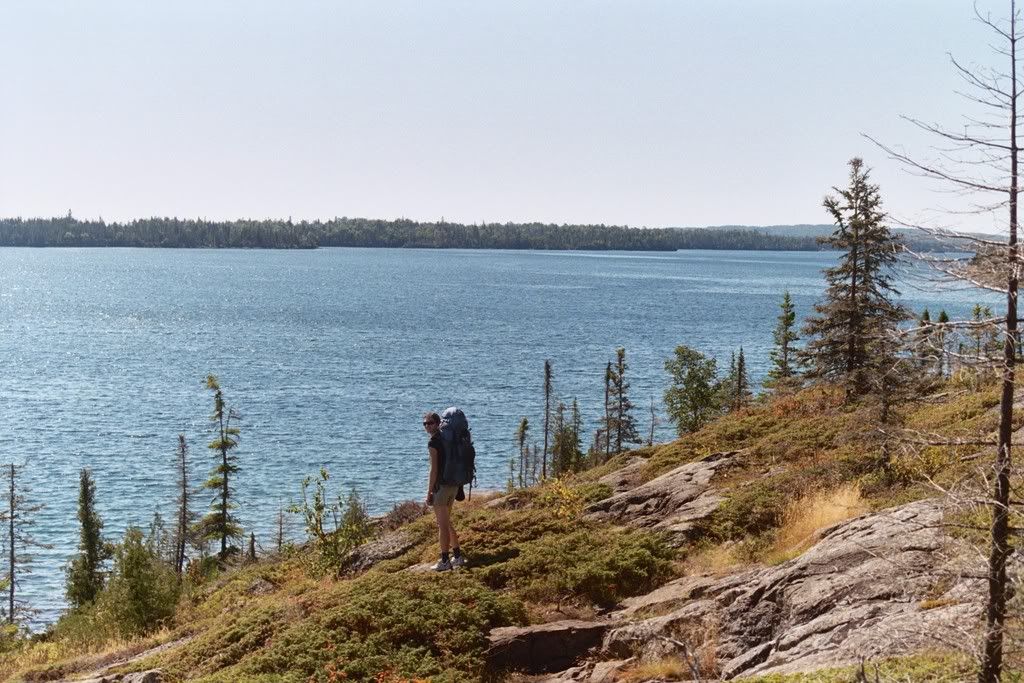 The view from our campsite on Mosky Basin. We were seranaded by loons, a great horned owl, and a pack of wolves that night.