Boomer the Quadravan 4x4 Camper - Full Build Thread
For those of you who have been here awhile you'll recognize Boomer. For those who don't, this is it...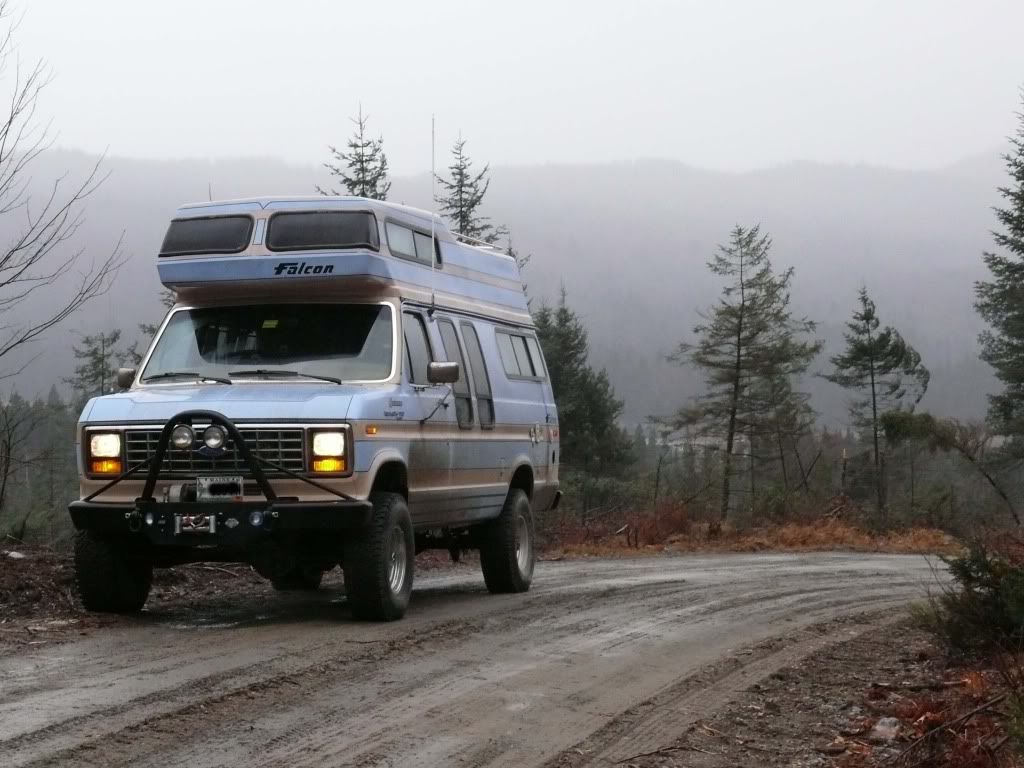 Boomer, The Beginning. Chapter 1
So I was driving down a road up north where we used to live and there was this van for sale. It looked a little taller than what you'd expect so I stopped to take a look. Low and behold it was a 1986 Ford Extended Econoline E350 with a 6.9L International Diesel and a factory 4WD conversion. The sellers were the original owners in their 80's. The van was rust free and had 60,000 miles on the odometer.
Sold.
Now, what you must understand is that I already had an Extended Econoline E350 with a Diesel. This van also had a name and its name was "The White Whale". I also had a transfer case and a 4WD front axle which were intended to be installed in the van. The big point here being the transfer case and axle WEREN'T installed in the van and Boomer was ready to go, so of course this was the smartest thing I have ever done.
My wife was not convinced.
Whatever. It was awesome.
So eventually I sold the "White Whale" and associated future running gear so as to better focus on the important things.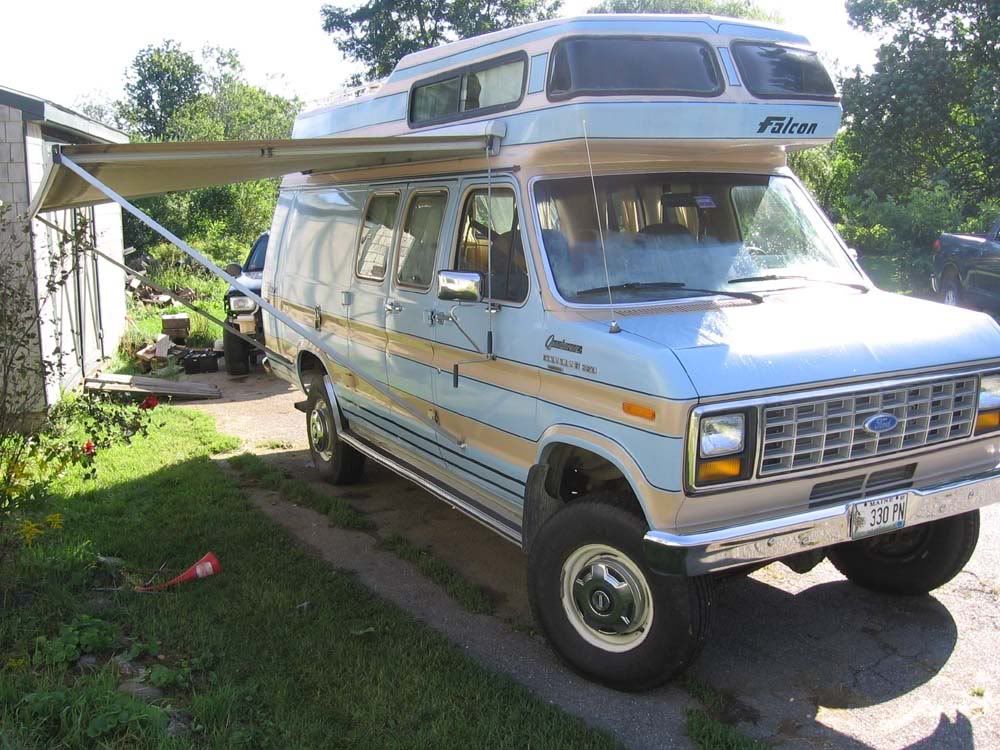 Shag Carpet: Check
Dogdish Wheels: Check
Running Boards: Check
Circus Stripe Awning: Check
After digging into my new acquisition the following list of basic specifications were generated
1986 Ford E350
4WD conversion by Quadravan
Camper Conversion by Falcon, Elkhart IN
International 6.9L IDI N/A Diesel
C6 3 speed Auto transmission
NP205 Transfer Case
Dana 60 Rear Axle, 3,55 gears
Dana44HD Front Axle, 3.55 gears
Warn Manual Lockout Hubs
40 gals onboard diesel in 2 tanks
20 gals onboard water in 1 tank
20 gals onboard blackwater in 1 tank
2 starting batteries
2 dead house batteries
Scary electrical system
Scary plumbing system
12V Refrigerator
Scary propane system w/ frame mount DOT propane tank
Propane Heating Furnace
Propane cooktop
RV Toilet
AM Radio
2 dead mice
1 funnel
1 tire iron
3 cheese crackers, partially eaten
So after a proper mouse burial and a cheese cracker snack it was time to get to work.
Stay tuned for Chapter 2. Electrical.
Last edited: