As of June 2015 in Shenandoah National Park!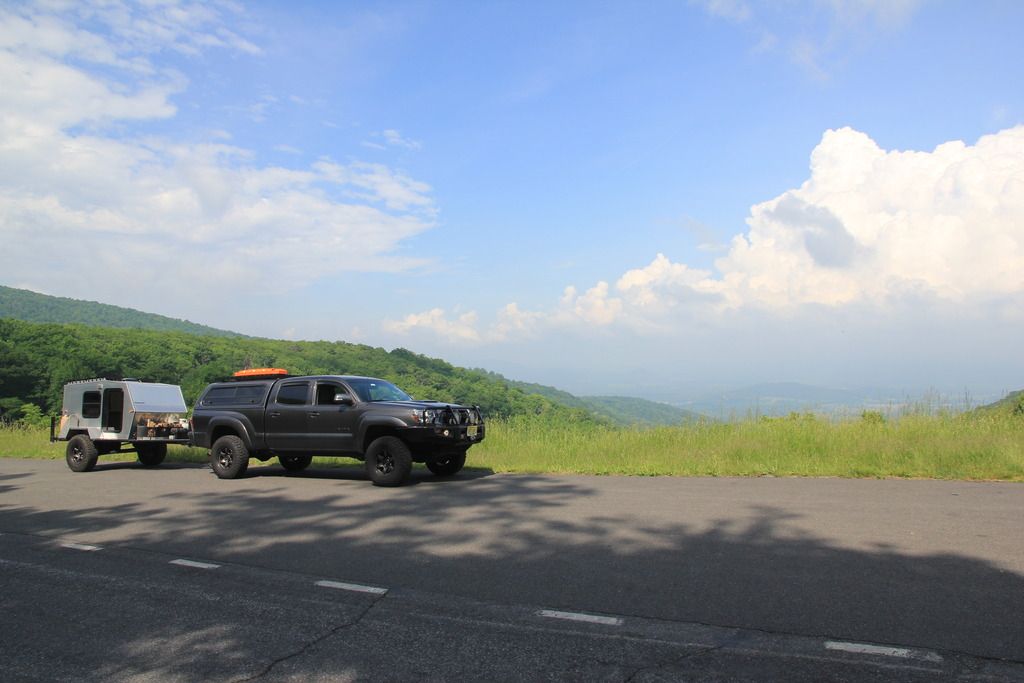 Well major construction of my almost yearlong Expo style trailer build is complete and I figured I post up the build stages! I wish I had kept up a build thread like the rest of you guys but I promise to keep this updated as I do the finishing touches, put some miles under her, and build up my Tacoma tow vehicle.
Basically I had spent nearly a year lurking the builds here to get ideas and tips from the great builds here then drafted up a CAD rendition of my plan:
In general I stayed pretty near the plan other than extending the front cargo area, shifting the side-table mount and I'm running an air suspension rather than the leaf sprung setup I originally planned.
Construction started with a trip to my local steel supplier in June 2013 and the rest is history!
After deciding to go with an air suspension I decided to continue the custom fab with a single wishbone style arm that will be located by a panhard bar. The axle is mounted to the wishbone via poly mounts.
Well I don't want to overload my first build thread post so I'll let y'all digest this teaser before I get more stuff loaded up!
Last edited: