A company called Zealand LLC has introduced a rooftop tent that can also be used as a viewing platform. The product is called Camp-N-See.
The Camp-N-See storage unit mounts on a roof rack, with a ladder down the back.
When it's time to set up, support legs pivot out from the side of the platform. An extension to the floor slides out over the hood of the vehicle, and has its own support legs. This creates a large platform capable of holding 2000 lbs, according to Zealand LLC.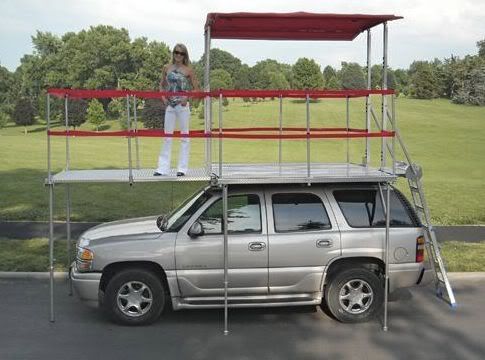 A tent can be attached to the platform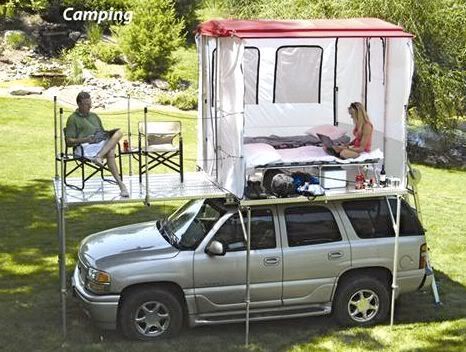 The unit can be set up independent of the vehicle, creating a base camp that can be left behind while you use the vehicle to explore.
The Camp-N-See is available in several sizes, suitable for trailers, ATVs (!), SUVs, pickup trucks, even motorhomes. No prices were announced.
Lear more at the company web site,
http://www.campnsee.com