Last year, my lovely wife and I set out to conquer the Continental Divide trail. This off pavement trail runs from Canada to Mexico and is approximately 2500 miles long with over 400,000 feet of elevation change along it's length. We ordered the maps from the Adventurecycling.org and downloaded the kml files, since our main navigation tool was to be the Topo Maps app on my iPhone.
We started at the border crossing near Roosville, MT, and over the period of two weeks (including many side trips) we made it to our halfway point at Como, CO. It was the most amazing trip that we had taken up to that point in our travels, and we doubted we could top it.
This year, on July 28th we arrived in Demming, NM. We decided to spend a night in a motel since we would be roughing it for a while. The next morning my wife was attacked by this horrible creature right outside our door.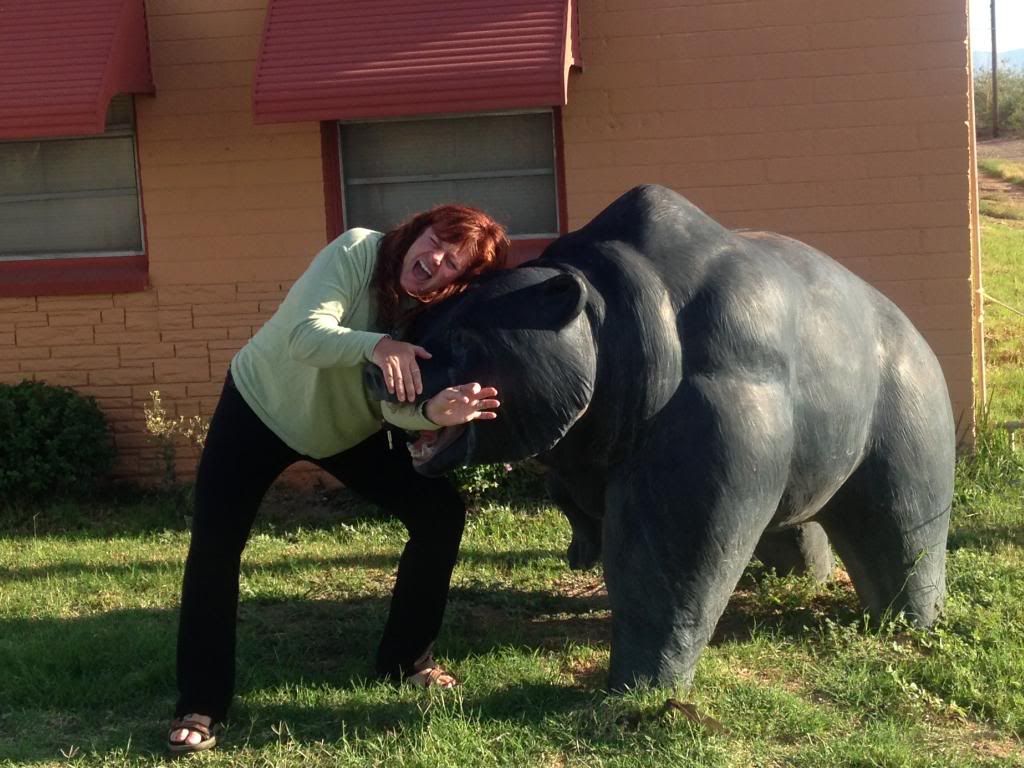 After rescuing her, we headed for our start point for the completion of our adventure at the Antelope Wells, NM border gate.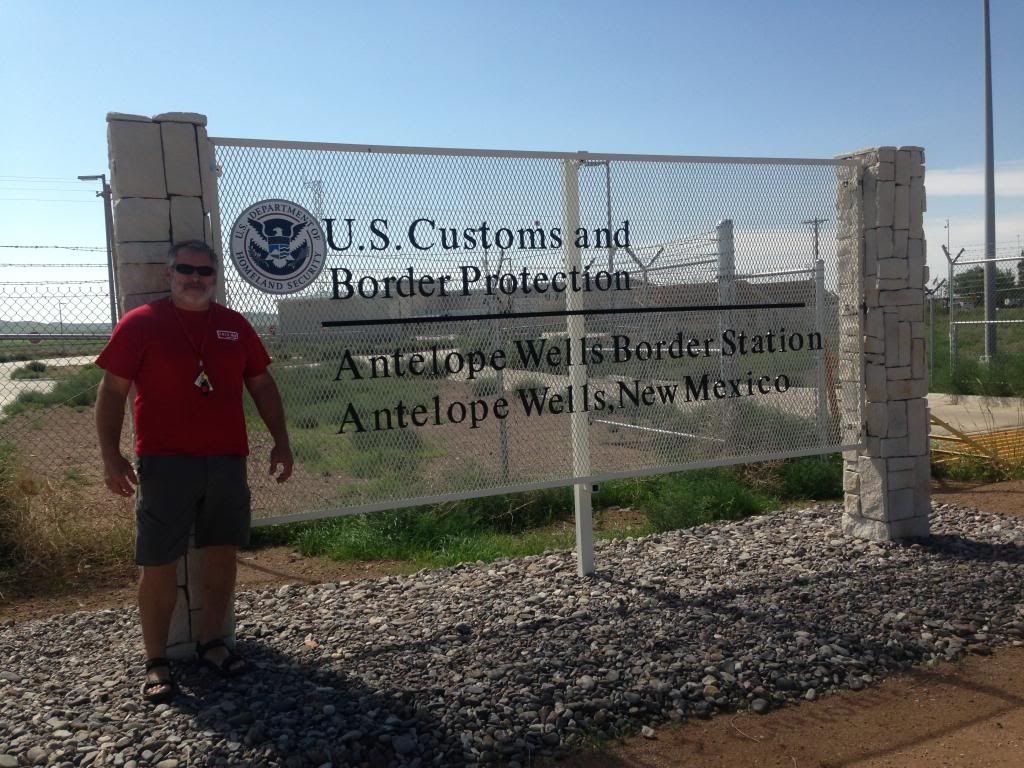 At this point, one has to backtrack 60 miles over a road that you just traveled, but this is the only way you can say you did the whole trail. Yes, we're
those kind of nerds. By the way, if you decide to do this trip, carry plenty of fuel. Several towns (like Hachita) noted on the map as having gas stations do, but they are closed down. This was common in this area of New Mexico. I took advantage of our first divide crossing to fill up.
We headed north across the desert for Silver City where we could refuel. We took Separ road thru the Cebolla Wilderness. This is another place to carry plenty of fuel and water. The trail leaving Silver City is actually blacktop, and after about 15 miles we came to Pinos Altos. This is a very historic area, and we spent a while poking around there. It has many old adobe structures, including Fort Cobre. It was then time to go north to this:
We set camp here next to the Gila hot springs. It was wonderful, and only $5 per person to camp and soak in the springs.