Well, after spending all that time and money fixing up my engine bay, making it look new (
http://forum.ih8mud.com/60-series-wagons/290221-radiator-leak-build.html
), I heard some noises that made me wish I would have gone through and refreshed the bottom half of the engine as well (Engine was creeping up on 300k). Of course this started to happen a week before I deployed (Im a navy pilot on the USS Enterprise). Luckily the internet works on this ship (although at dial up speed) and I was able to research the engine options that ive been drooling over for awhile now. Naturally I wanted a diesel, but I wanted something economical and I didn't want to turn my truck into a monster truck with a SOA (Cummins 4bt Requirement) or order parts out of country (any Toyota diesel). I also wanted a simpler install than the international 2.8 and not have to worry about all the computers and the fact that it is used in land rovers!
After talking to John at proffitts cruisers and looking into the detailed work they've done, I decided to go with them to put a Cummins B3.3 into the 60. Reasons I went with this engine:
Economical- brand new engine is a little over 5k.
Dead Simple- Install requires minimal custom fabrication, the engine runs off 3 wires, and Is fully mechanical- No computers involved (this fits the 60 perfectly). Engine is easy to get parts for and has won multiple awards for reliability as well.
Fuel Economy- So far i on the first tank i have gotten 24 mpg. I can only imagine this will get better as the engine brakes in and i settle down driving it
.
Sustainability- this engine will run full biodiesel.
I talked to John back and fourth over email for the seven months i was out to sea. Let me just say I am a HUGE perfectionist and all the little details matter to me, so i was concerned about letting someone else work on it. However Proffitts put my worries to rest. When i got my cruiser back i felt like i had done the work myself. All the wires were hidden and neatly done, everything was routed smartly, it just looks simple and awesome. I am very impressed with the quality and attention to detail. Proffitts customer service was awesome as well, they answered all my emails and (literally) hundreds of questions every day. I would not hesitate to recommend them to anyone.
So here are some pics of the engine bay: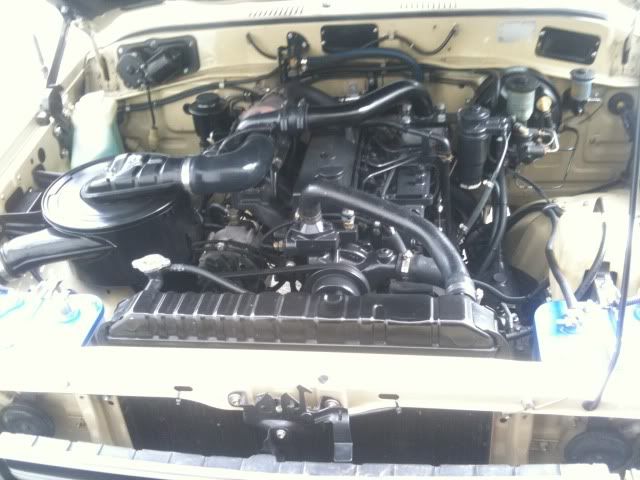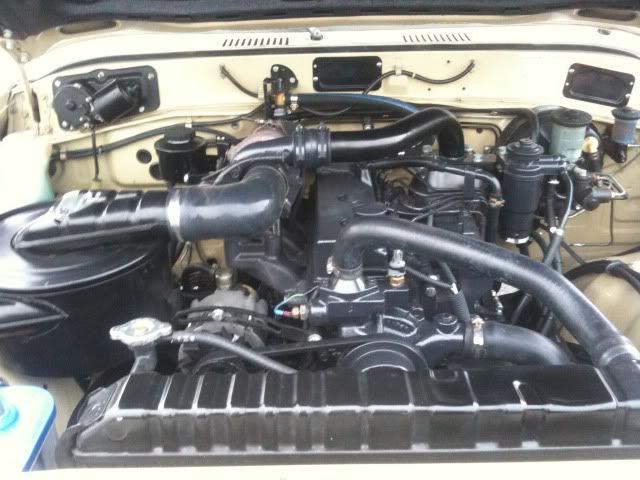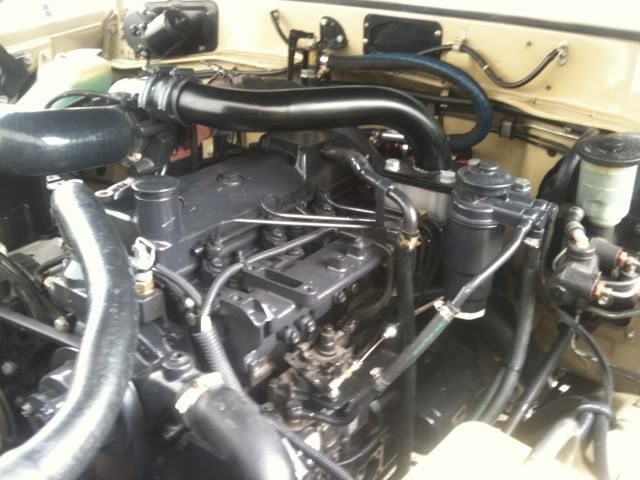 Last edited: