I'm rebuilding the heads of a Jeep 4.7L and need a decent torque wrench. I've had some minor experience with click-type torque wrenches, and find the experience highly variable and questionable. I had the good fortune to use a $600 SnapOn digital torque wrench once and loved it, but I have a $100-150 budget.
I'm seeking your advice and opinions on the following digital torque wrenches, or perhaps something else you might prefer.
The Craftsman digital is priced all over the spectrum, from $174 in the local Sears, to $80 or so on Amazon. The utility is good, but the ratings are terrible.
https://www.craftsman.com/products/craftsman-1-2-in-dr-digi-click-torque-wrench-25-250-ft-lbs
Gearwrench #85077 - Top of my budget. Sparse reviews
https://smile.amazon.com/gp/product/B01AY0JG0U/ref=pe_1843280_274409950_em_1p_0_ti
Brownline Metal Works BLD0212 - priced nicely at $98. American made, good reviews, thought a bit cumbersome in size
https://smile.amazon.com/Brown-Line...44571&sr=1-1&keywords=brownline+torque+wrench
AC Delco ARM303 - quite a bit above my price range, but seems nice
https://smile.amazon.com/gp/product/B01GOUNZ10/ref=pe_2517470_274603440_em_1p_3_ti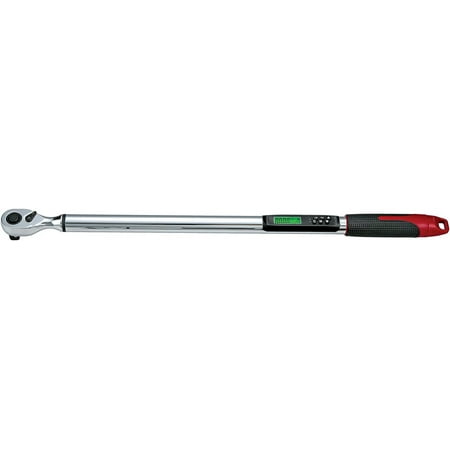 Any others I should consider? Any warnings or pitfalls with this listed above?
Last edited: