After lurking here for quite a while, I think it's time I post up a condensed build thread of my 1999 4Runner SR5 manual. I have a build over on t4r.org as well. This is a bit picture heavy, but there's carnage, lots of fabrication, wheelin', campin', and a well-loved Toyota...so feel free to scroll around!
Current state: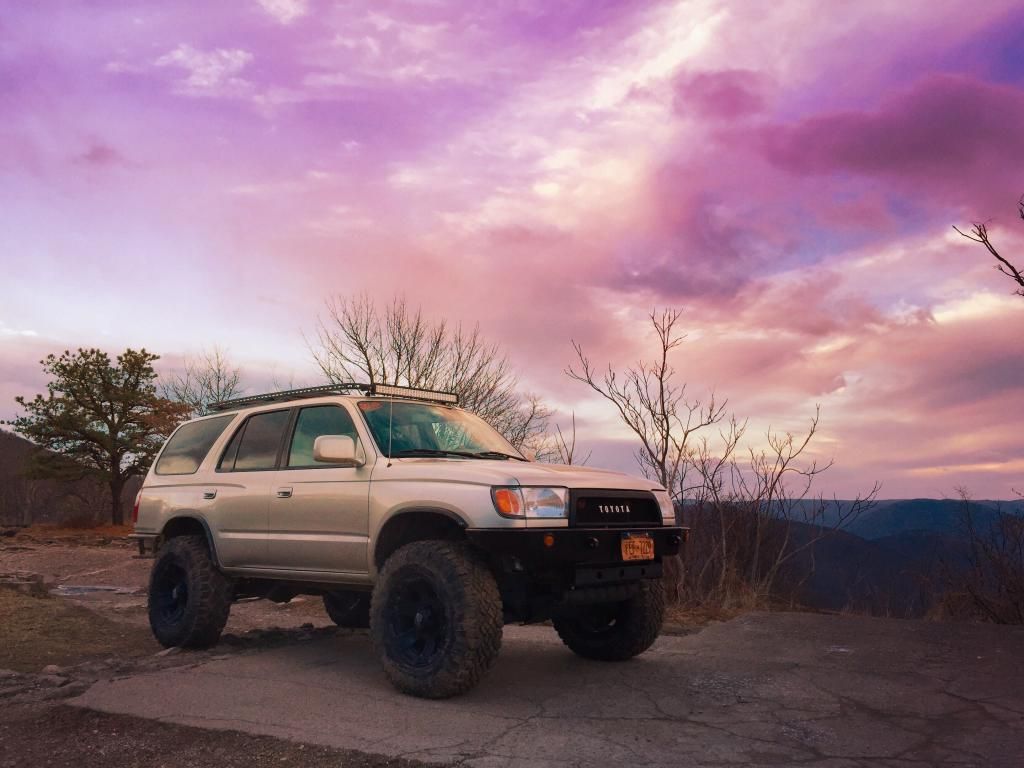 History:
I started with a 98 Regular cab Tacoma that I had for a few years in college until Toyota bought it back under the frame recall. The day Toyota cut the check I went and bought this green 99 manual 4Runner. It already had a 3" OME lift and I quickly caught the mod bug. I used this truck as my DD and bike hauler. I still wish I had this truck, but pictures will tell the story better.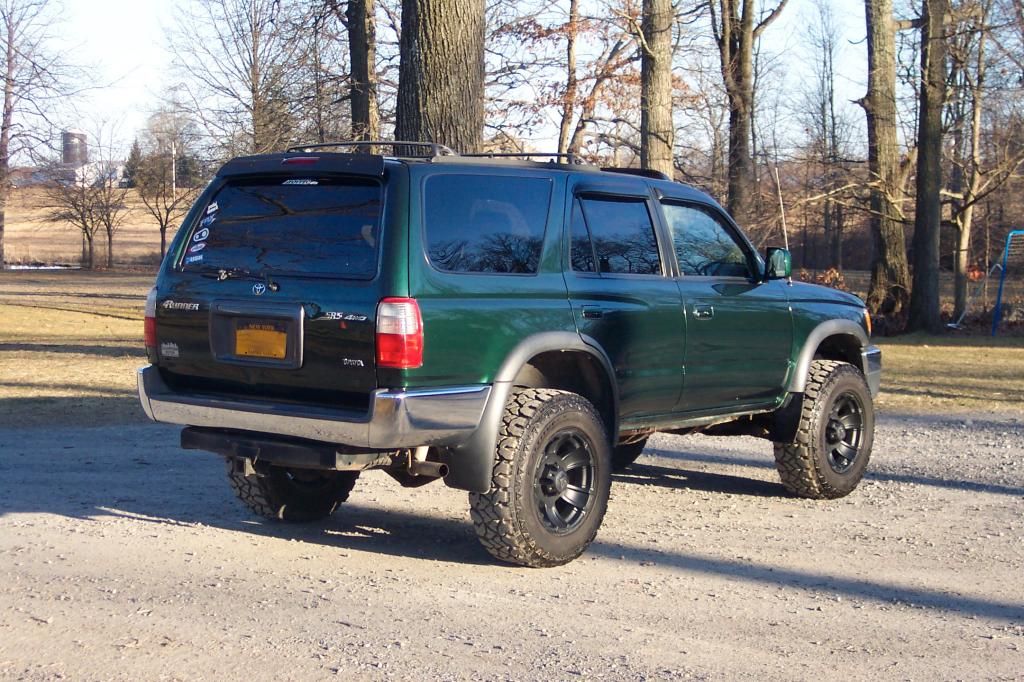 Along the way I tackled my first fabrication project; a rear bumper.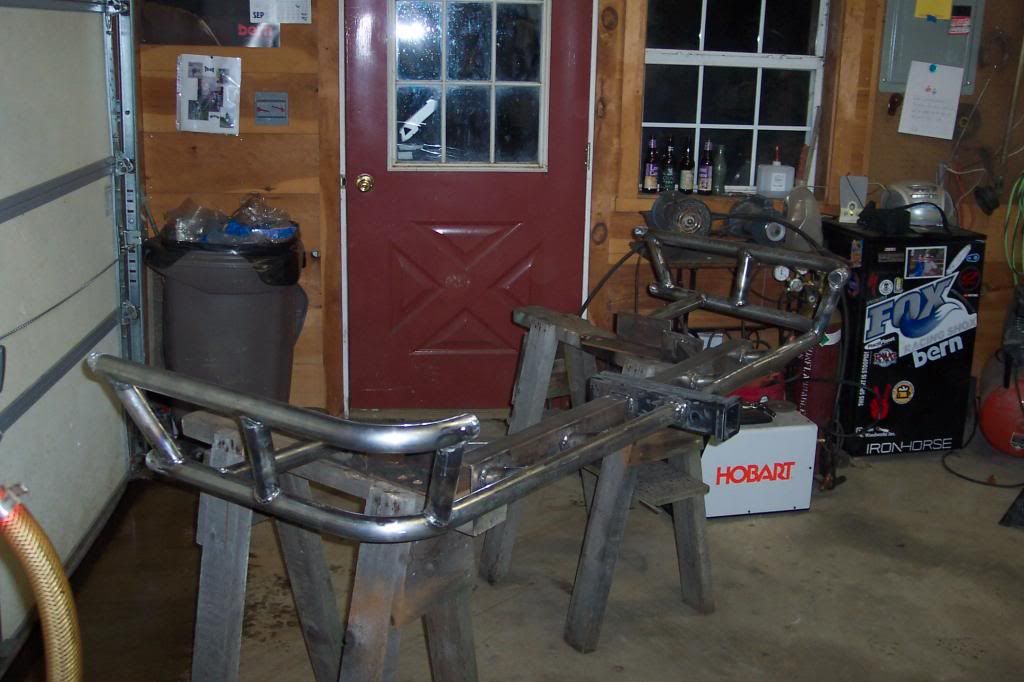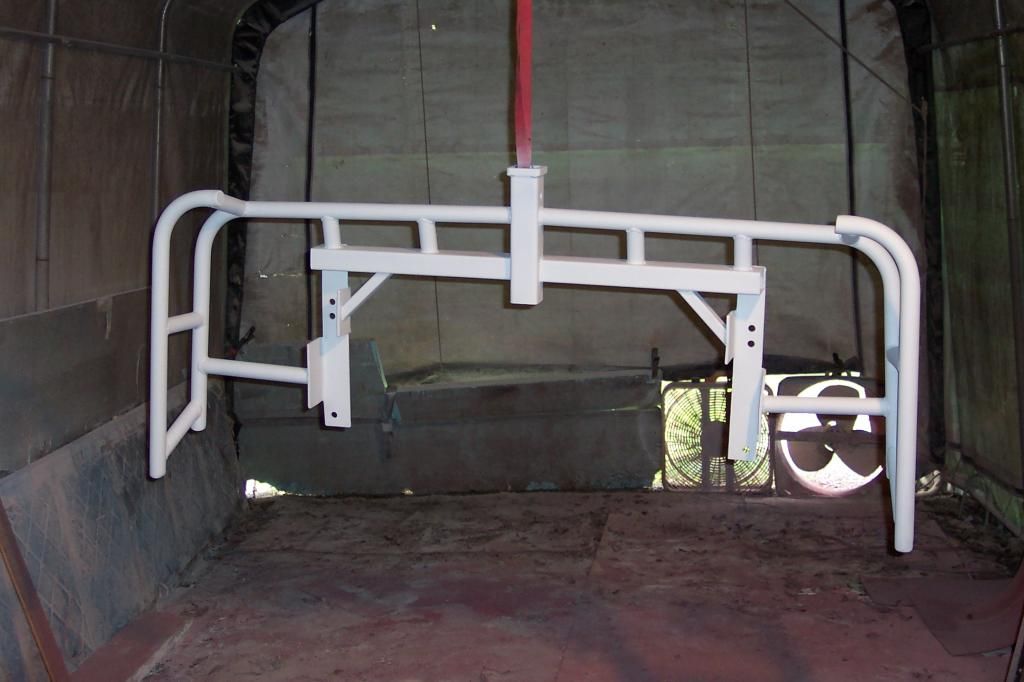 I also fabricated a bike rack to carry all my different bikes (modeled after a North Shore rack)
Then I wrecked it! Black ice coming back from an ex girlfriend's house caused me to roll it a bit, but the bumper and I survived!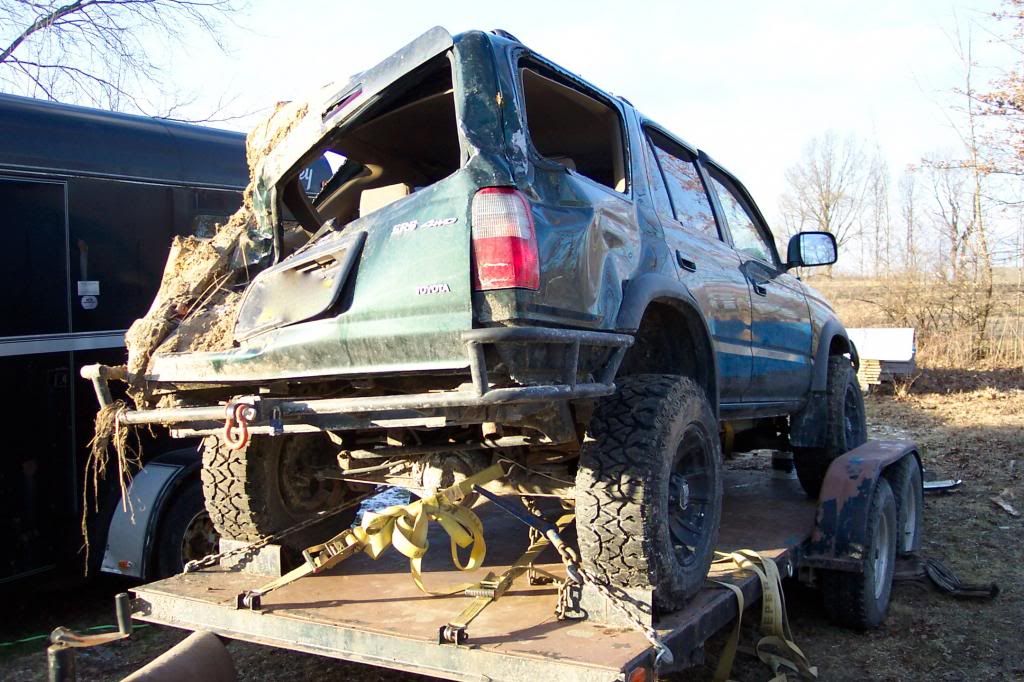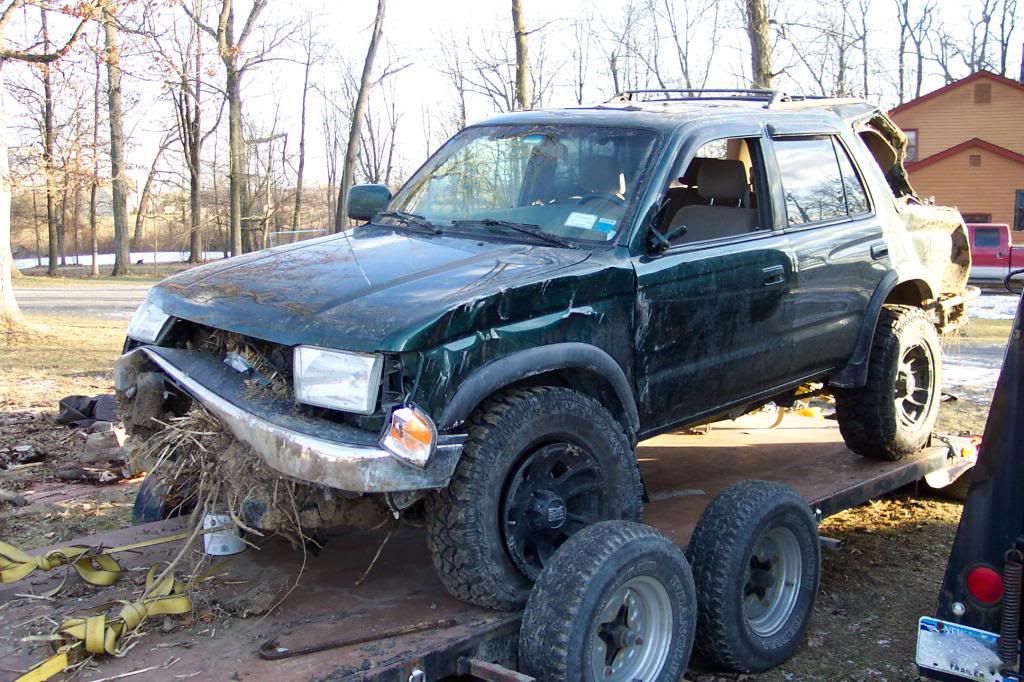 I grabbed all the parts I wanted from it, then sold it. The engine and trans went into a SAS'ed, dual case, dual locked, 2nd Gen Runner on 37s.
A local guy built it, it's been a bunch of different colors since the cow-mo paint.
I'll fast forward a bit...I bought another 1999 manual 4Runner (current silver one) and swapped the lift, rear bumper, and wheels/tires over to it. During that time I did a bunch of preventative maintenance on it etc. The fun stuff begins:
Fabricated a new style bike carrier.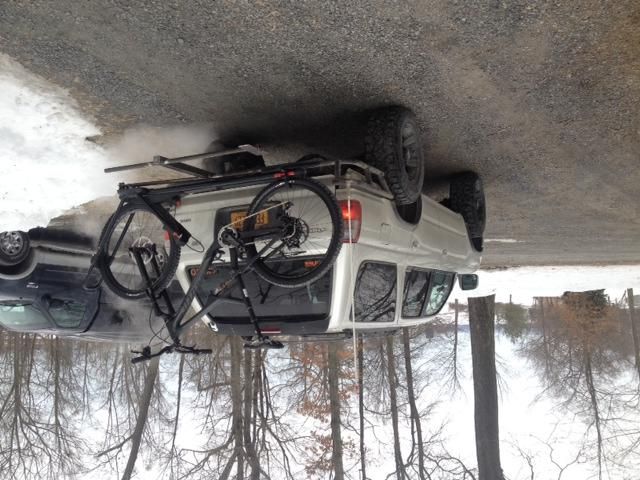 Built a window storage system for MOLLE bags. A spare tire carrier I built out of wood can be seen in the corner as well.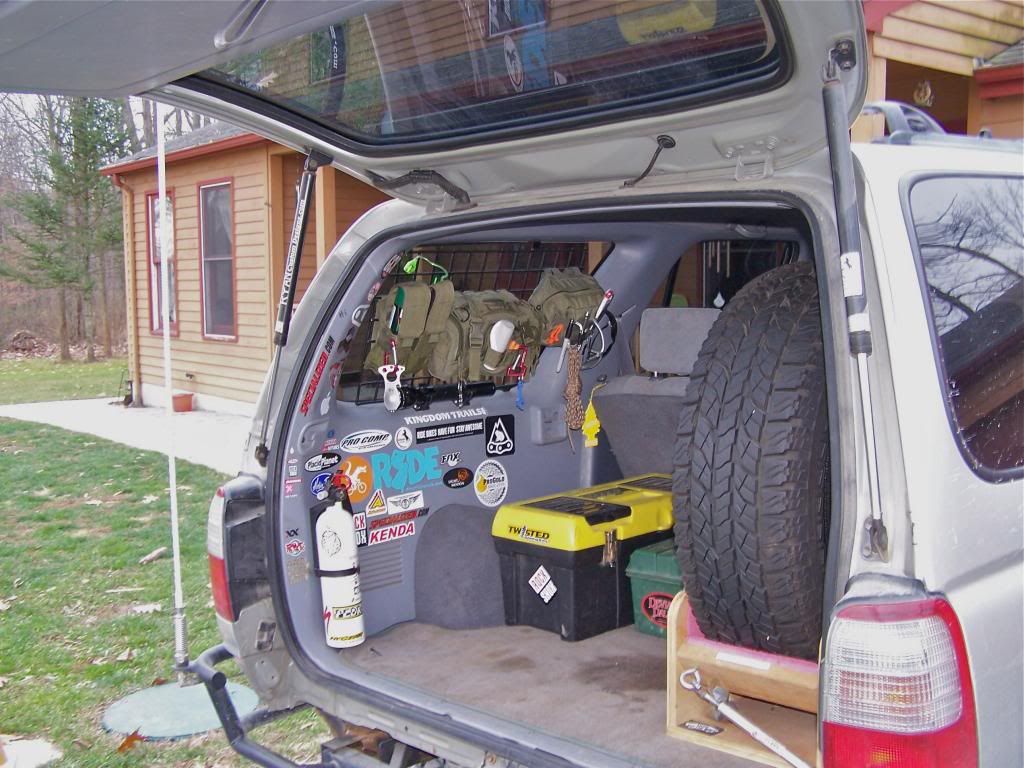 Fabricated a low profile roof rack and switch panel that fits under the radio. Couldn't resist adding a light bar either...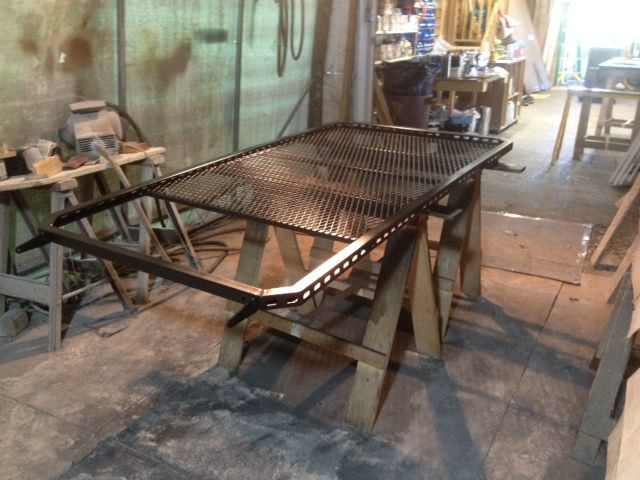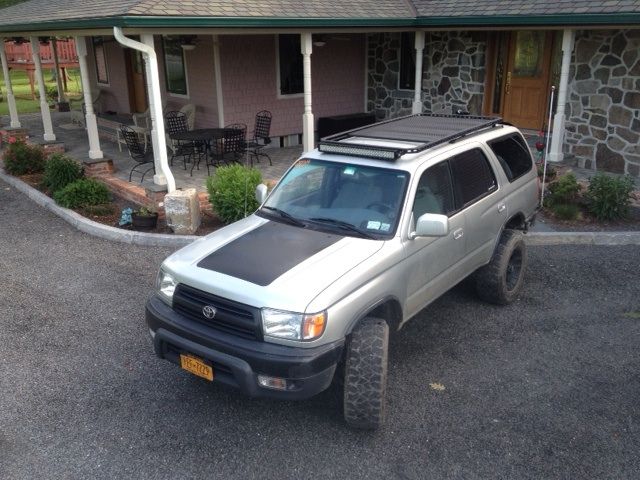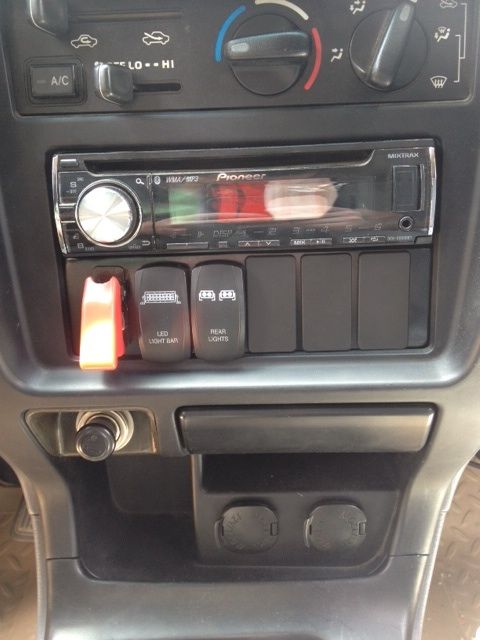 Next was a front bumper, and with the help of my friend Carl, we built one. (That's Carl)
As far as the build goes, that's pretty much where it sits now. The most recent shot shows the 285 duratracs which are current. It has a bunch of the typical interior mods like LED lights, CB radio, storage, floor mats, etc. Expo seems to be a good fit for my rig, because that's what I've built it for. It goes almost anywhere I want it to, gets me to work, and hauls bikes and buddies like none other!