I have Gaia GPS on my iPhone, and generally like it and use it as my go to GPS app for way pointing and trail marking. I have the free version, and it's worked okay for me over the past few years, but I note that I didn't get out a whole lot the past few years. I now have a better adventure vehicle and anticipate more trips in 2022, gas prices permitting.
Only once do I recall Gaia GPS having an issue, and that might have been my fault? I was in one area, enjoying hi-res maps, and then I moved into a new area while out of cell coverage, and the new zone was heavily pixelated until I eventual got a signal again and it automatically downloaded the appropriate map segment. I don't recall this ever happening before, but I usually make sure I have the map preloaded to cover the zone I am in, so maybe I was just better prepared?
Would the Premium version (Which seems to feature downloadable maps) be the solution to this once in nearly a decade issue? What else does the Premium version do that you find useful that the free version does not already do?
I am asking this, because for Black Friday, they are offering 50% off ($20 verses $40). Here is a link: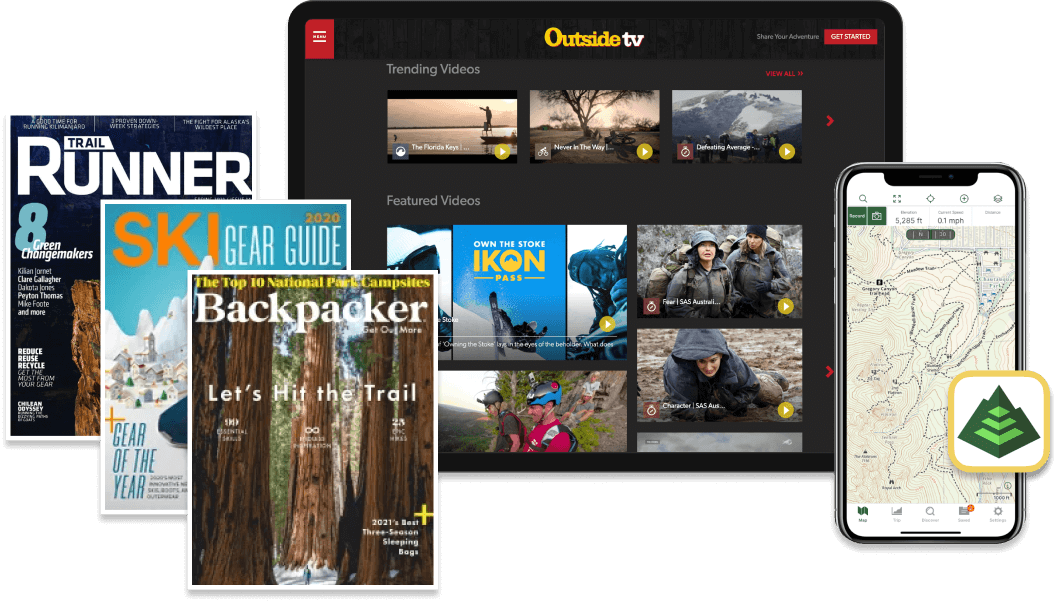 Outside+ brings you all of the world's best exploration maps plus a deep catalog of outdoor content to fuel your adventures. Outside+ gives members best-in-class storytelling, online outdoor education courses, gear and trip reviews, premier film and tv content, and more.

www.gaiagps.com