I have recently discovered that my 2004 FG649 is missing what the shop guide calls "helper spring stoppers" (part #22 in the diagram below). I found what looks like the right part on eBay: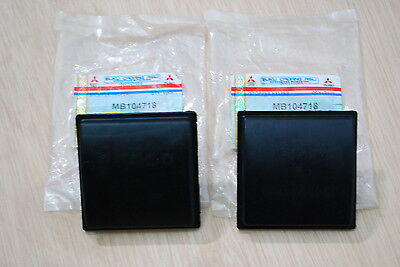 MITSUBISHI FUSO CANTER FE125 FE73 FE83 FE84. Use for Mitsubishi Fuso Canter FE125 FE73 FE83 FE84, may also fit for other model. RUBBER HELPER SUSPENSION REAR SPRING PAIR. These parts are Mitsubishi Genuine Parts, never installed.
Unfortunately, the ad only lists a few FE models, and the seller doesn't seem to know much else about them. The part number is MB104718 -- does anyone know if this is likely to work on an '04 FG? Or maybe there's a non-OEM substitute out there that will do the job just fine?