Hiya. I've got a 2017 Chev Colorado Crewcab Long bed. It currently has a tonneau cover that I want to keep on it. The tonneau cover is mounted inside the bed rails and so it does not interfere in any way with the tops of the rails or the peg holes.
For function: I am looking for something like a tube rack that will allow me to put 2 kayaks on so they'll rest above the cab, but not on the cab.
Thule makes one that is compatible with tonneau covers however you need to spend an extra 500 bucks to put an extension over the cab. This doesn't really fly with me.
Non tonneau compat racks are a dime a dozen. Finding ones that mount without having an angle go down over the inside of the rails is more difficult.
I might be stuck diy-ing something with my neighbor who is welding savvy but was curious if anyone else had any good suggestions. Tks!
I'm looking more for something like this (but taller) :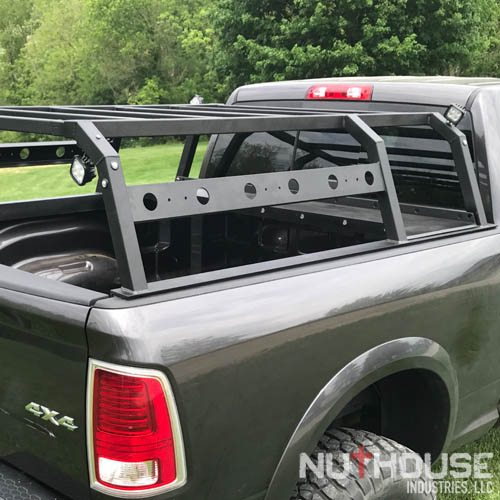 And less like something like this: