Making it mine
As promised, a couple more shots of what I have to play with now
As you can see, the interior is in almost showroom condition. Nothing is missing, faded, or broken.
I love having this utility track system.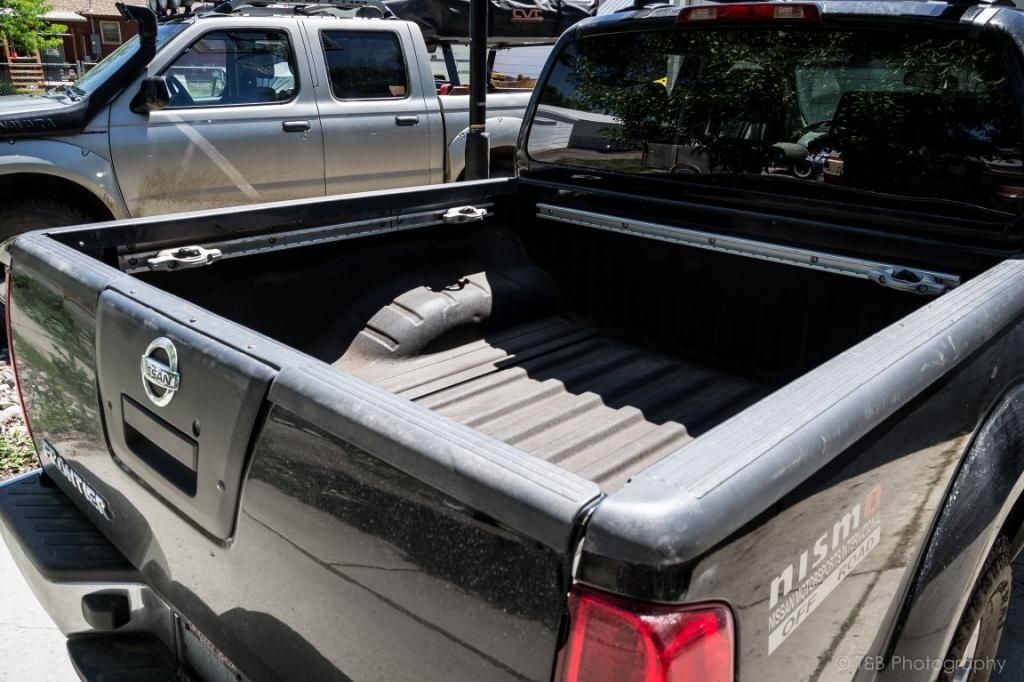 And my slightly small but nearly new General Grabber AT2s.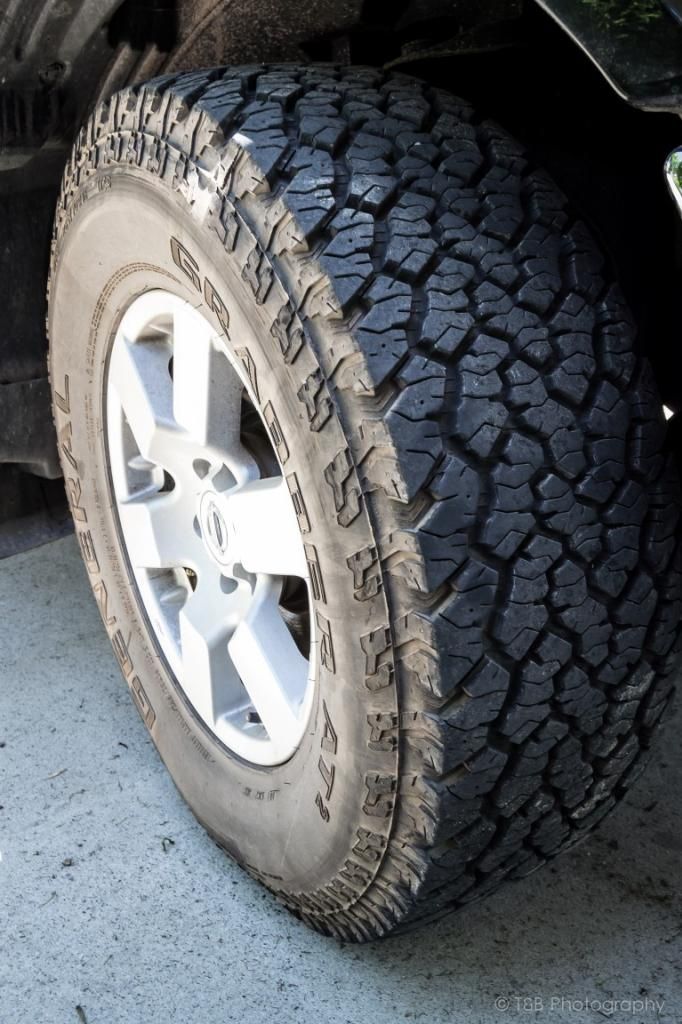 Alright, since the truck was finally home, I decided it needed some changes. First thing to go were those running boards. Very quick job, just six bolts per side. Zip, zip, zip, and done. Looks much better.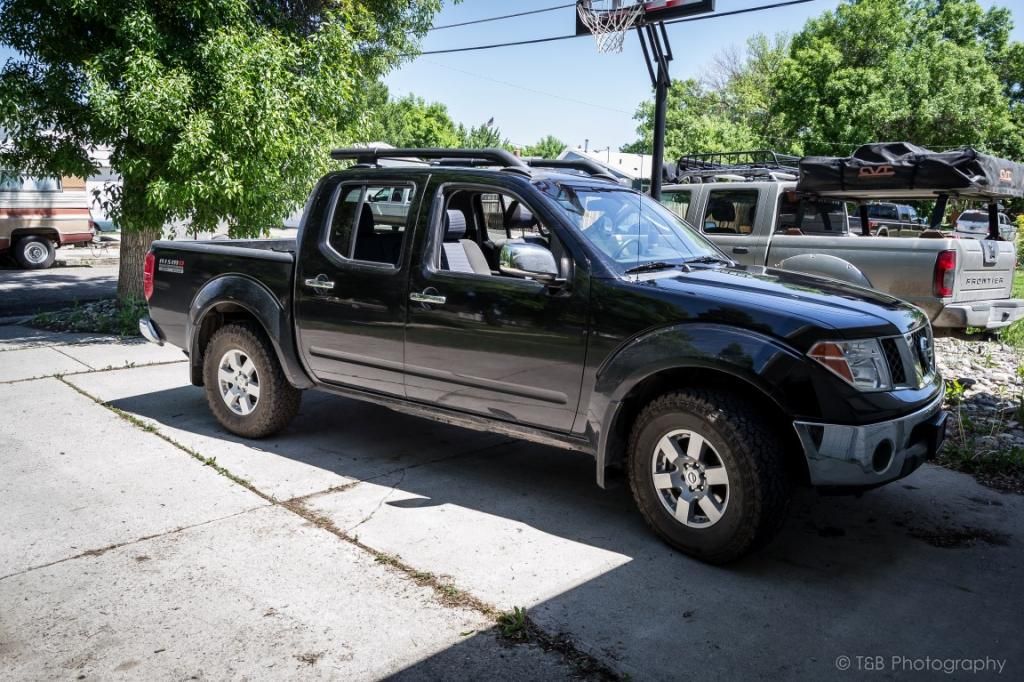 Next, I decided I wanted to tackle the bypass mod so I didn't end up with the dreaded strawberry milkshake of death. If anyone doesn't know, it's when the trans cooler line running through the radiator cracks and the fluids mix. The transmission's seals get destroyed by the coolant, and you're out the cost of a new transmission. The quick fix is to bypass the part that goes through the radiator. It's super easy and very quick. Costs about as much as a quart of ATF. Here's what you do.
1. Jack up the truck.
2. Insert jackstand
3. Swear at how many bolts are holding that damned joke of a skidplate on
4. Start to undo said bolts.
5. Swear even more at the other bolts you just found that are holding the skid on.
6. Drop skid on your head.
Once the skid is off, here's what you'll see. We're concerned with one of the connections near the oil filter (the middle one), and the lowest one on the truck in this area going into the radiator.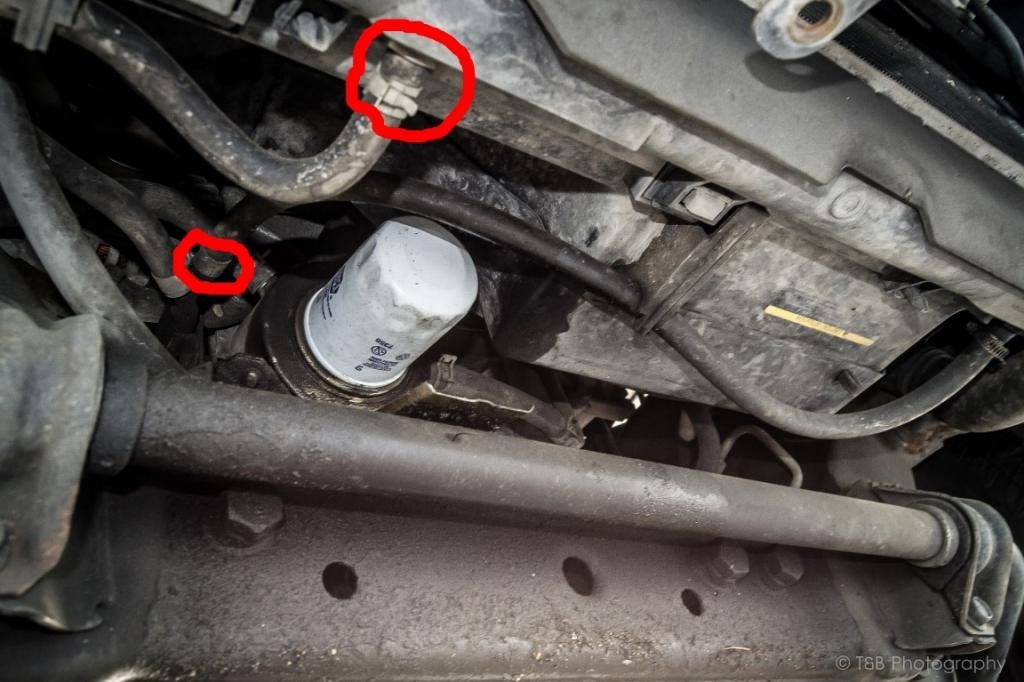 Ready for the hard part? It's super difficult................. Swap the two hoses. That's it. You should get this.
Then wipe everything down, reinstall the 400 bolts holding the skidplate on, and set the truck down. The get the truck warmed up, check the ATF level, and add as needed. That is literally all there is to it. Now that I've got that out of the way, I'm not paranoid to drive my truck around! When you swap these hoses, you're isolating the radiator from the rest of the trans cooler lines, so even if it did crack it won't harm the transmission.
While I was down there, I removed part of the front air dam. It's really not necessary, it'll get ripped off on the trail, and it'll just get in the way of that tow hook. This has about a billion bolts and screws holding it together. Apparently, Nissan was really concerned about this coming off.
Before:
After: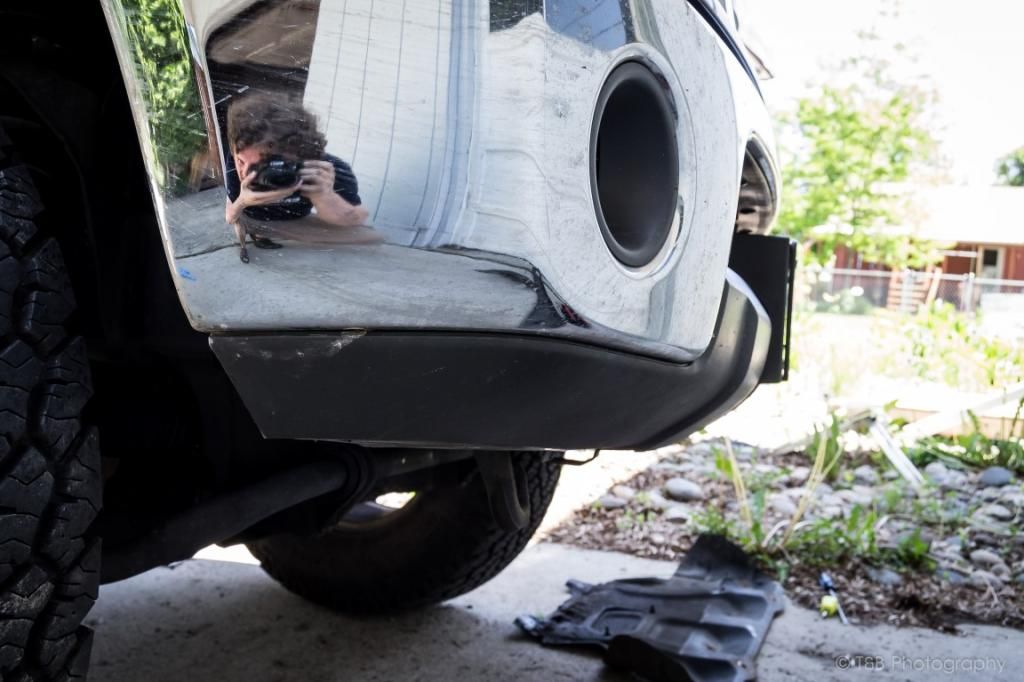 Feels like I've actually accomplished some work, and the truck is more "mine" now. Next thing I'm thinking about is removing the sway bars.
Last edited: