Hello All,
I recently participated in an adventure with
Mountain State Overland
on their video shoot for
Season 3
. As a burgeoning presence in the Overland video scene, they were sponsored by a number of significant companies, not the least of which was
Midland USA
. Because of that sponsorship and my participation in their production, I was offered a new
MXT100 GMRS
radio to install in
my van
for use during the trip. This is a very informal review of that radio.
The contents of the radio include the radio itself, a nice microphone with a healthy amount of high quality coiled teather, a magnetic mount external antenna a microphone mount with an adhesive patch for securing to your vehicle, and a radio mount. The radio mount can be installed either in a "hanging" or "sitting" orientation. There is a pair of instruction manuals which describe well both the installation and functions of the radio.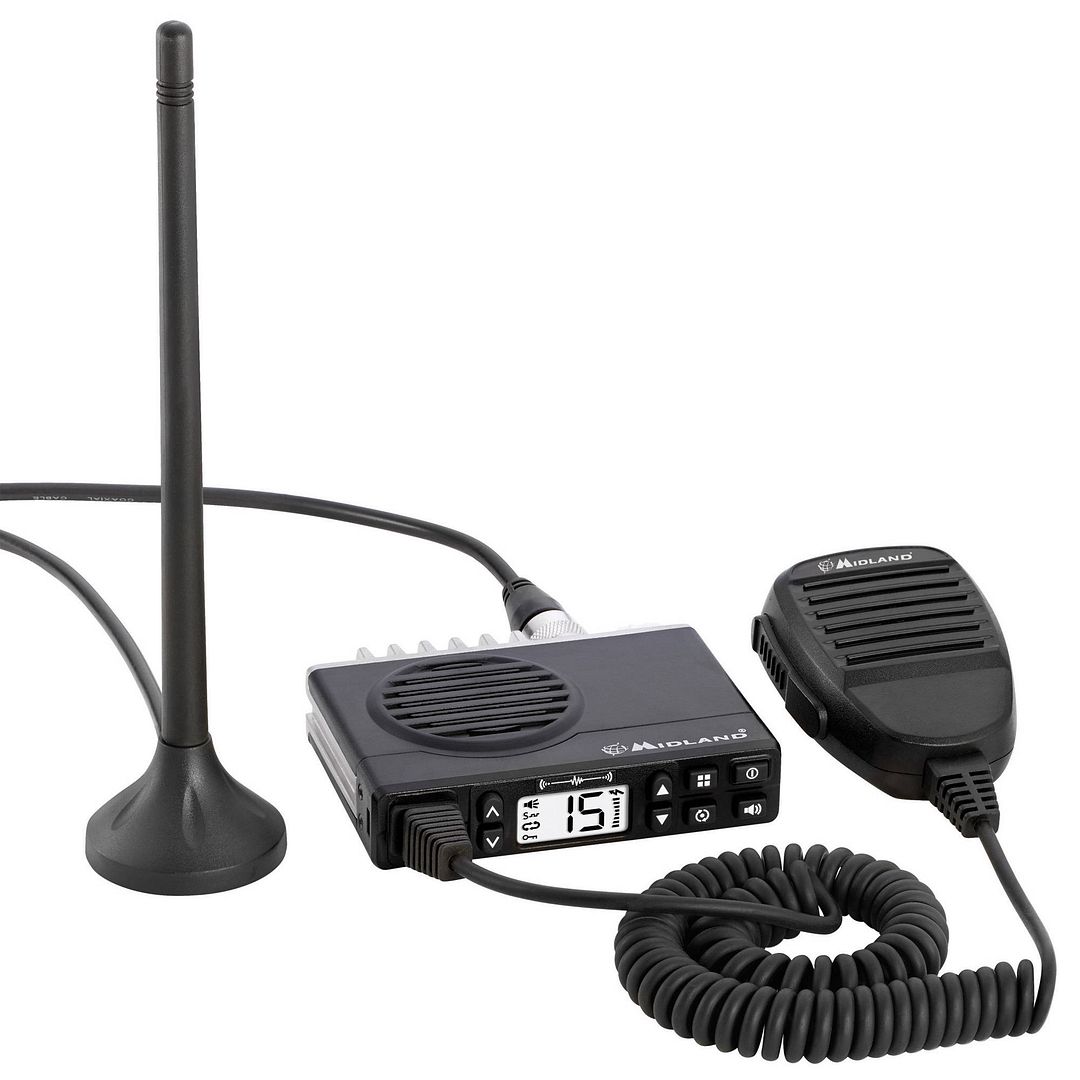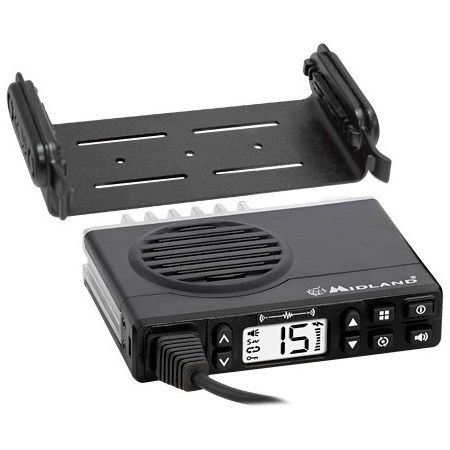 The radio uses a proprietary power disconnect which includes an inline fuse and fuse holder. The antenna attaches with a standard PL259 HF connection, male on the back of the radio. There is a good sized heat sink built in to the back of the unit.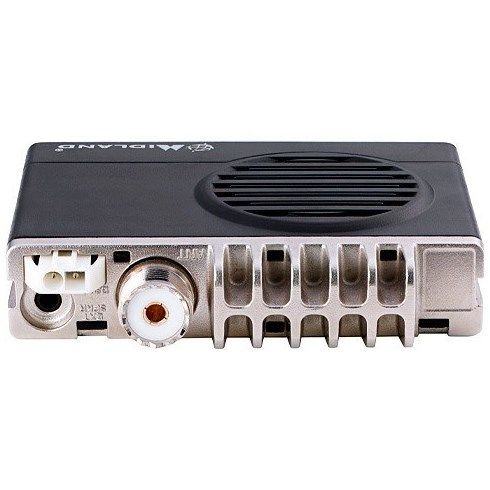 Installation will be somewhat specific to an individual vehicle and preference and is no different than installing a CB radio. I did not utilize the factory provided magnetic mount antenna, instead leveraging a pre-installed NMO mount I had been using for my HAM radio. To this NMO mount I installed a Browning BR-450 antenna tuned to around 460mhz.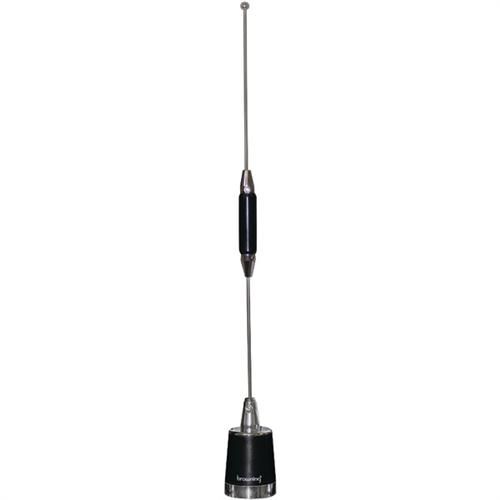 In my case, the radio was installed overhead in a fabricated mount that allowed me to stack my CB and GMRS units in the same "airspace".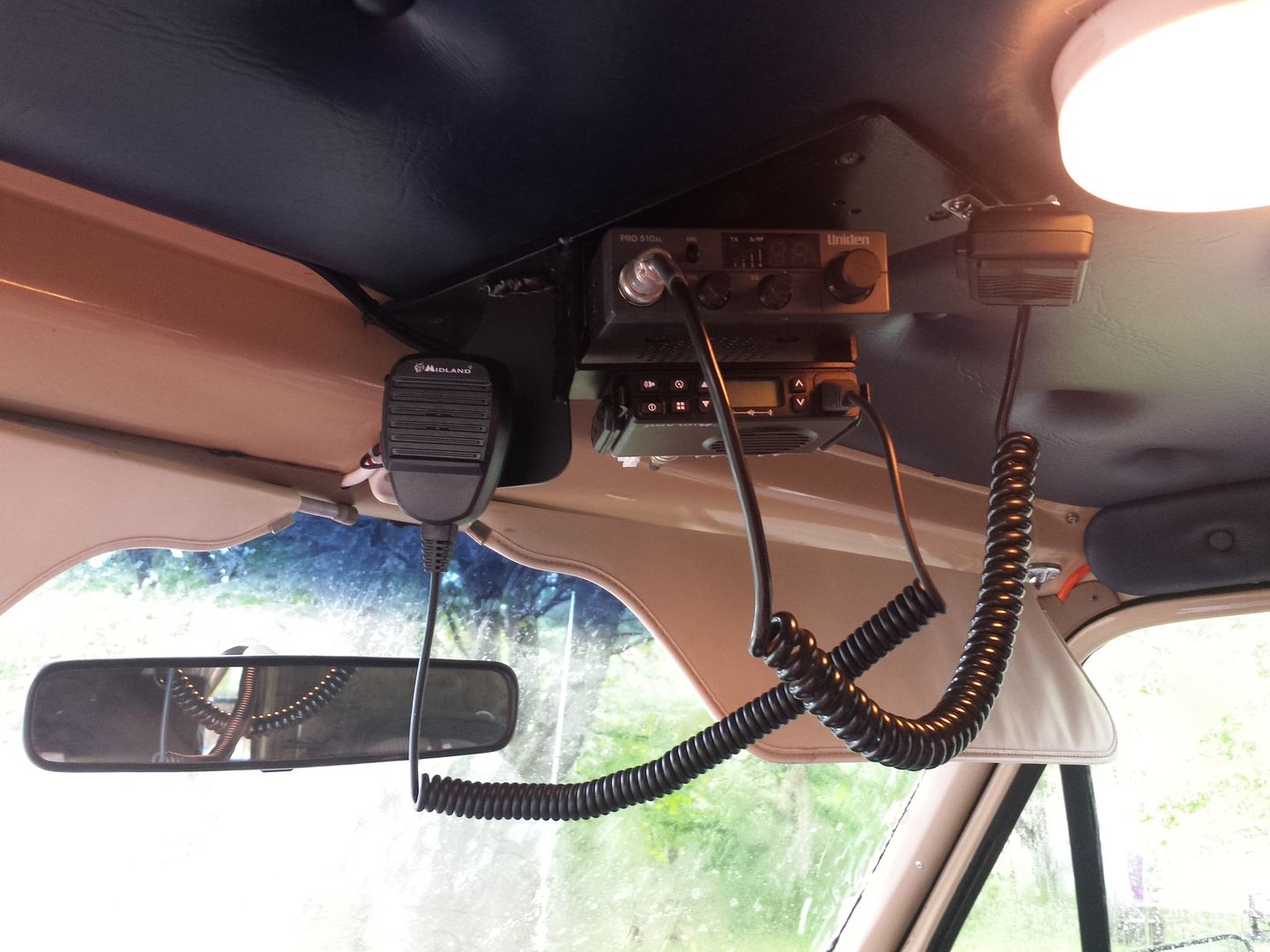 Everything powered up fine and I was able to confirm proper operation with a handheld GMRS unit standing a little ways from the van. One item to note is that the display can be flipped. I operated the radio upside down for a few days before I was informed of this. The procedure is outlined in one of the two included manuals.
The display is clear both day and night, and all functions work well. The buttons are a little small for fiddling with while driving, but it honestly doesn't require much fiddling. The unit has auto squelch so there is no need to mess with it like a CB. The scan feature is very fast, rowing thru all 15 channels in under 4 seconds.
In-vehicle usage is a significantly better experience than CB. Voice is clear and crisp regardless of microphone usage. The PTT button is a little sensitive at first, but it doesn't take long to get used to it. A number of times other members of the team accidentally continued transmitting with the microphone placed in their lap. One must pay attention to this, as the radio does get hot and will "time out" once the temperature threshold has been reached. This occurs with a "beep" from the radio and the screen errors until the unit cools down. GMRS is regulated to 5W transmission output from the FCC and this unit uses every bit of it.
Signal range is extremely good. From MXT100 to MXT100 we were able to easily get 2+ miles thru the mountains, thru trees, far out of sight. In some areas we picked up over 4 miles of range, but 2 miles could be relied upon. A few vehicles not equipped with an MXT100 used handheld 2 way GMRS units (similar to Midland GXT/LXT units) and even without external antennas they had no trouble communicating with a group of 6 rigs spread out across the better part of a mile.
It should be noted that all
GMRS usage is regulated by the FCC
and a lisence is required to use this radio along with all other 2 way radios transmitting on the following frequencies:
462.5625 (channel 1)
462.5875 (channel 2)
462.6125 (channel 3)
462.6375 (channel 4)
462.6625 (channel 5)
462.6875 (channel 6)
462.7125 (channel 7)
FRS frequencies ( 467.550 thru 467.725, Channels 15-22) do not require a license to use but are limited to 0.5W transmitting power).
A GMRS license does not require a test like a HAM license does. I believe the cost is around $65 for a 5 year certification. Fines for illegal use can exceed $10,000, so a $65.00 investment is a no-brainer, especially for the function that this unit provides.
The FCC ULS (Universal Licensing System) Link
I would say for 95% of trail and extended trip usage, this MXT100 will replace my HAM radio as the primary means of communication. I still keep a CB on board due to its use within my area by logging equipment operators, but if you have a MXT100 you won't use your CB much at all. I am very impressed with the build quality, communication quality and range of this unit and I highly recommend it to anybody looking to get away from the CB inadequacies without stepping into the world of HAM radio.
SG