Up for sale is my 11' x 11' Camel Command Post Tent. These things are bomb shelters.
It includes all the bags to hold all the pcs., plus the white liner, which I never used. There is a hole with a flap that can either be glued shut, or wrap around the back of your truck/trailer. I cut it to fit the rear of my camper.
I also purchased a new end wall with NO cut out, so sale includes both
Has a flap in roof for a wood stove. Sold as is.
PRICE DROP!!
$500.00
Located in SE NY.
Just in time for hunting season!!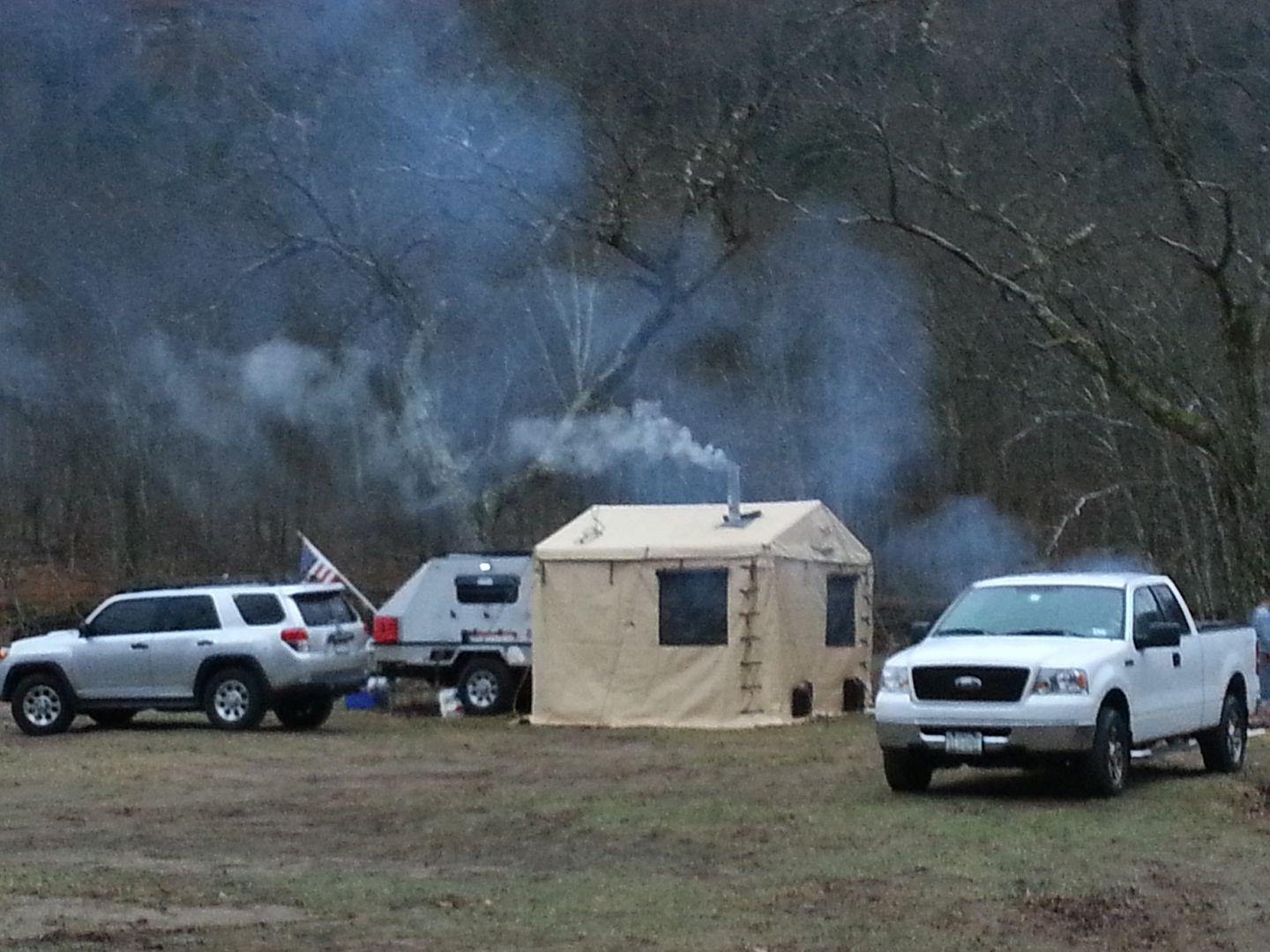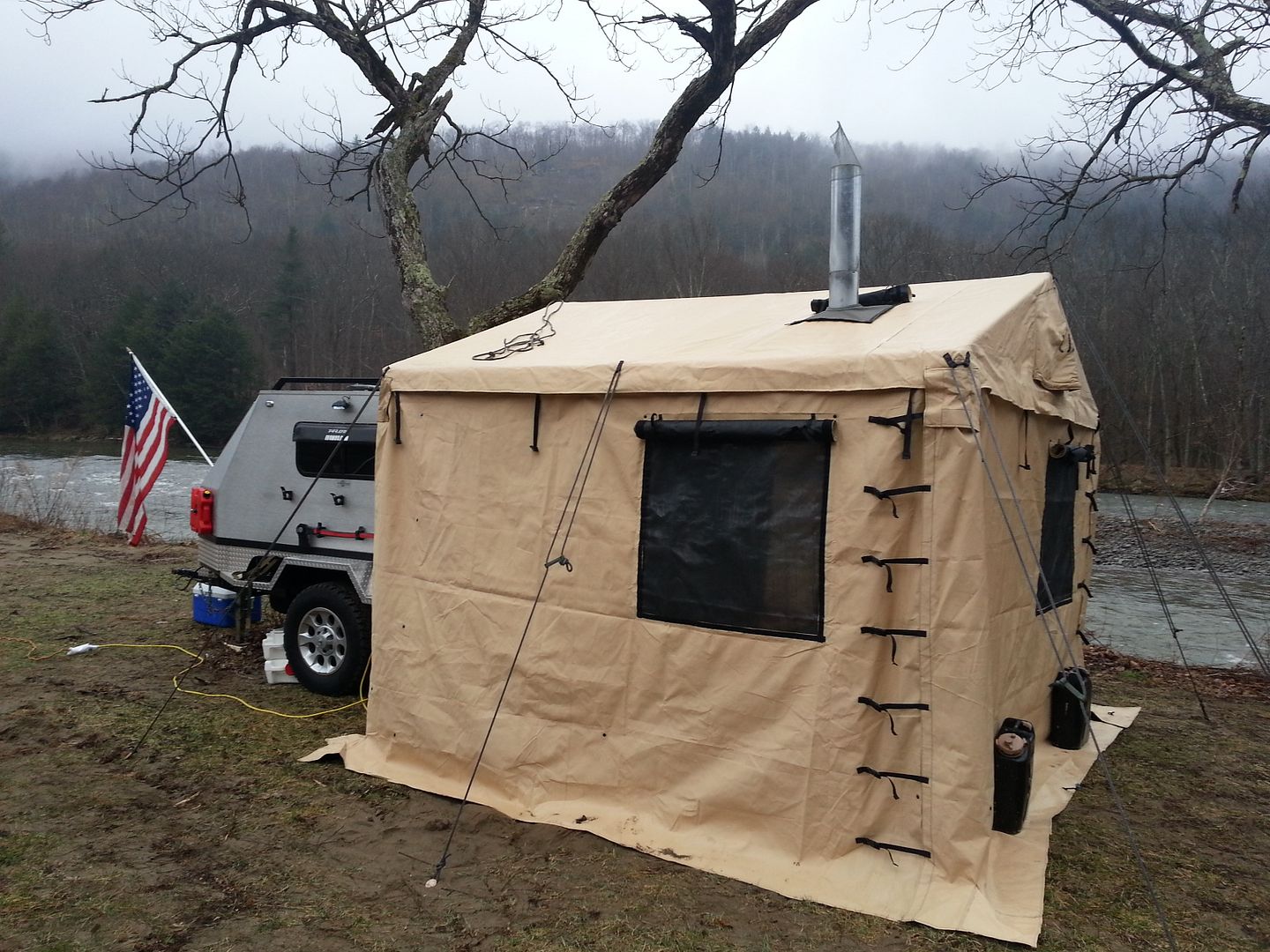 Last edited: