So I got to a point of making a thread. I'll start with a little background then get to the build. I'm 29, originally from FL but I've been living in Antigua, West Indies for the past 6 years. I work on the Air Force base here tracking all the launches out of Cape Canaveral. I work in comm and do everything from outside plant to COMSEC. It's a small base so we tend to be spread pretty thin.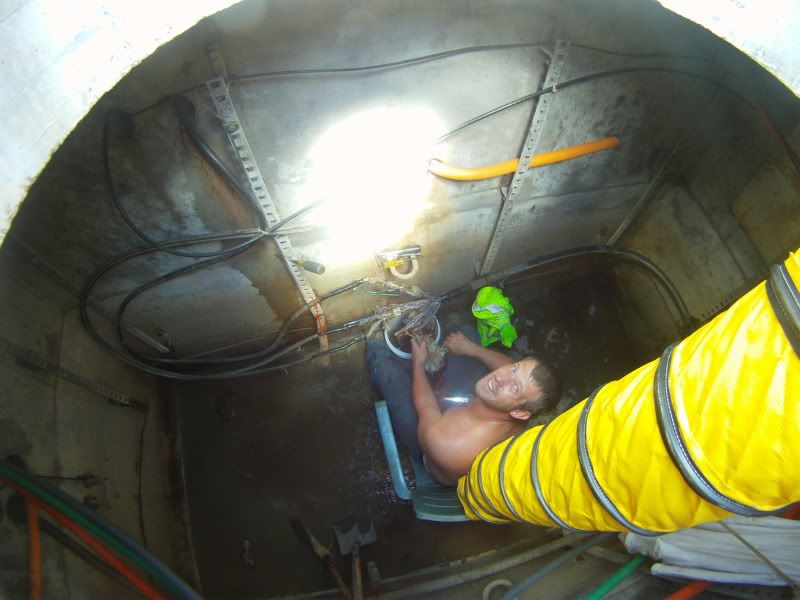 Well I originally planned to stay here for a year or two and save for a house back in FL. But they paid for school and I really enjoyed it so I just kept on trucking and banking money for a house. There was always some rumors of them shutting the base down, but it finally happened. The company CEO flew down to tell us the bad news 6 days before christmas. Great timing. Well at least for me. I just finished my capstone project for my masters degree from Embry Riddle Aeronautical University. I also got a bachelors from them while I was here too. Work paid for it and the obligation was to stay with the company for a year after. So I owe them a year from now, but since we're closing the base I can just bail now. Here's a pic of us dismantling our large telemetry antenna.
There's a bunch of other stuff that works in my favor too, but most of all is the timing. I'm ready to move on and I wanted to switch industries (I'm going into UAV's *drones*). I'm looking at moving to San Diego and can't afford a house any where near the water so I figured I'd blow it all on a road trip around the US. So I've been researching for about 2 years now and came across Vanaconda's picture in Asheville in the snow and had an epiphany. That's exactly what I want.
They are closing the base in July so I'll be moving back to FL then and I'm hoping to get on the road by september. I'm kind of doing it like a graduation present to myself. I've been in school my whole life and worked my *** off so it's time to take some time to soul search and do something selfish for a change. I just wanna go snowboard, kiteboard, surf, see football games, and see the country. My plan is go to clockwise. Here's a rough plan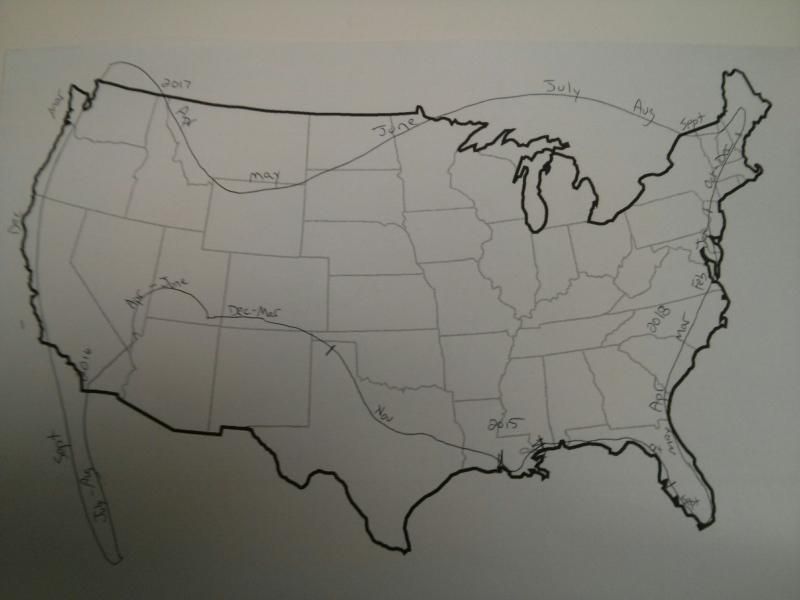 So I searched and searched for a 7.3L and found something available during one of the trips I took back to FL to visit. It's a 2003 Ford E350 7.3L. I bought it in Tampa from a "mechanic." Of course it drove fine around the neighborhood and I wasn't too concerned with the issues it did have since I would be getting a lot of work done to it anyway. So I basically just trusted the guy that it would get back to the east coast like he promised it would. I really just wanted the shell with the 7.3.
And of course as soon as I got on the highway it started bogging down and he quit answering his phone. Instead of driving back to his house and driving through his living room I just dealt with it. It took about 2 hours to get 20 miles down the road. It kept cutting out and I was no where near civilization to stop anywhere. I eventually made it to a NAPA and got a fuel filter, had it replaced and off I went. For 10 miles, crapped out again. It's a long story, but the original plan was to go to the UCF bowl game, stay the night, then pick up the van to drive home. Due to the aftermath of the game and the adult beverages, the next day didn't have much patience. I ended up leaving it at some office building and coming back the next day to have it towed. $500 and off to a typical start of my vehicle life. I eventually got it home.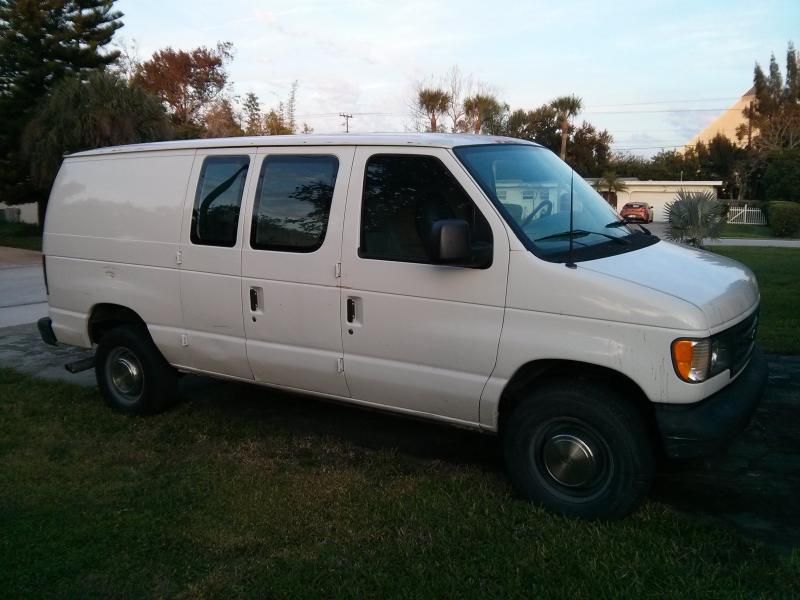 My plan was to get it to Chris in NC and I'd fly up there and drive it back to FL on one of my trips back home. uship.com was painless.