The Mitsubishi Fuso FG 4x4 is a popular choice as the chassis for an expedition camper.
Carl Hunter's expedition camper, a Bigfoot travel trailer mounted on a Fuso FG 140 4x4 chassis, is a well-known example.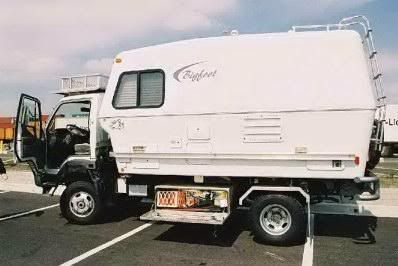 Carl and his wife, Mary, decided to drive around the world in 2002. Carl designed, sourced, and constructed this vehicle in 90 days. The truck and cabin were virtually trouble-free during that 6 month, 22,000 mile journey.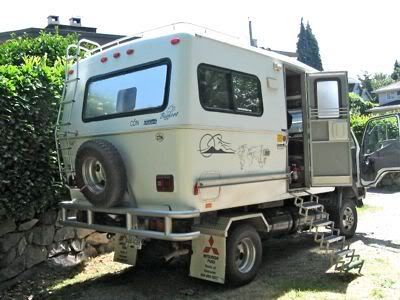 Bruce Hersey mounted a 17 foot Casita trailer as a camper body. The Casita is 16 inches narrower than the Bigfoot trailer, so it doesn't extend beyond the width of the cab.
Australia's John Learoyd constructed this adventure camper. The single rear wheels are 225/100 R16 Michelin XZL. John also replaced the stock suspension with air bags and longer springs.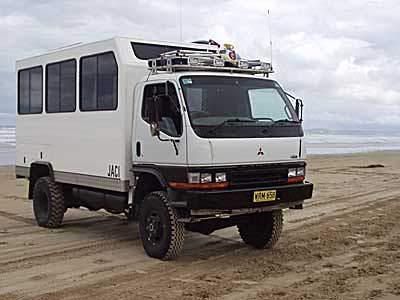 Kim and Don Greene designed this camper. The shell was built by Unicell in Toronto. Kim and Don are currently in Australia, after driving throughout South America and across New Zealand.