Some cows in the road at the exit of Box Canyon.
This poor guy was covered in cholla, but would not let me approach him.
There is re-purposed mining equipment being used for ranching all over the place.
I drove around, saw a few sights, went to the now closed down Martinez Canyon entrance then did this obstacle called "the crossover".
It is pretty gnarly with no spotter but the Unimog made it up like it was nothing!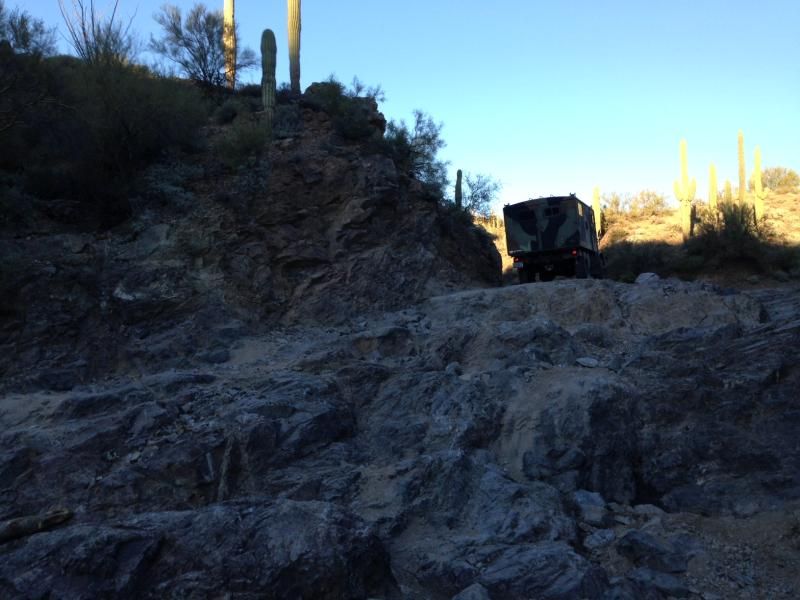 After I got through the crossover, it got dark and I found a hill to camp out for the night at.
But I did not see the cow carcass nearby, got freaked out and drove for another hr to find another spot LOL!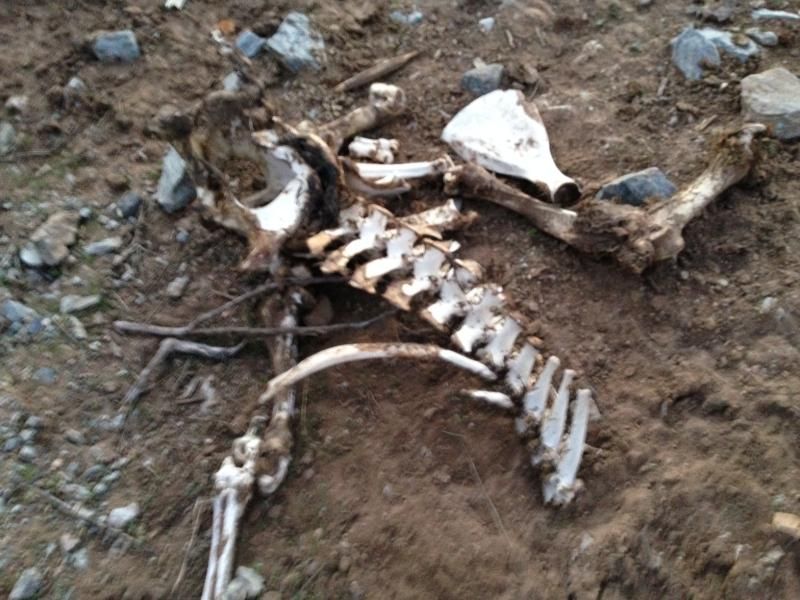 This is where the Unimog shines, no need to get set up for camp just jump in the back, open the vents and fire up the heater.
For my first time camping by myself it wasn't all that scary when you have a giant steel box protecting you from critters.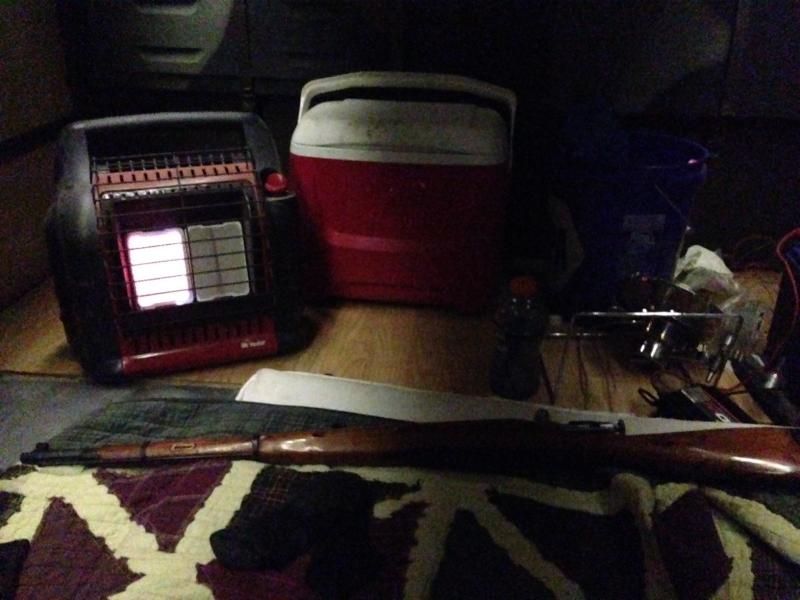 The night was freezing but the morning was beautiful.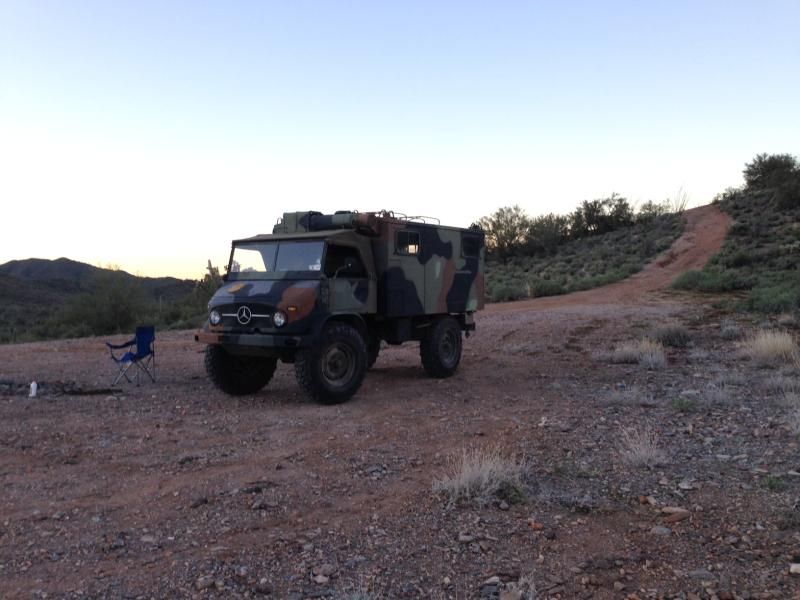 Time to head back home, I love driving through the open desert!
Back to asphalt, overall a fun trip, no breakdowns and I was extremely impressed with the capability of the mog.
Got a few little kinks to work out, carb, electrical and ignition issues to fix. I also purchased a large transmission cooler and gear driven oil pump and plan to use it to spray cooled oil at the transmission input bearing internally, the side of the road shutdowns suck!
I recently went to a car-show and randomly met up with some pinzgauer guys from the southwest pinzgauer asscoiaion, so sounds like I will have a crew to go out with!
Last edited: