I was never really happy with the back seat in my access cab. The stupid center console sat up too high to allow long items to sit flat (like my rifle case) so that had to go plus I needed to build my subwoofer box. Then I got my ARB fridge and things had to change. After week of planning, frustrations, and blood I finally got my setup done.
I decided to use some MDF from an old project I had laying around. I wanted to mount my subwoofer, a 12 volt socket for the fridge (from West Marine), a 400 watt inverter I had laying around and have a flat surface for the fridge and still have 1 seat available for the dog or the occasional passenger. The mounts are some reinforcing parts from Home Depot. They are made of 1/4 inch steel and tie into the seat mounts.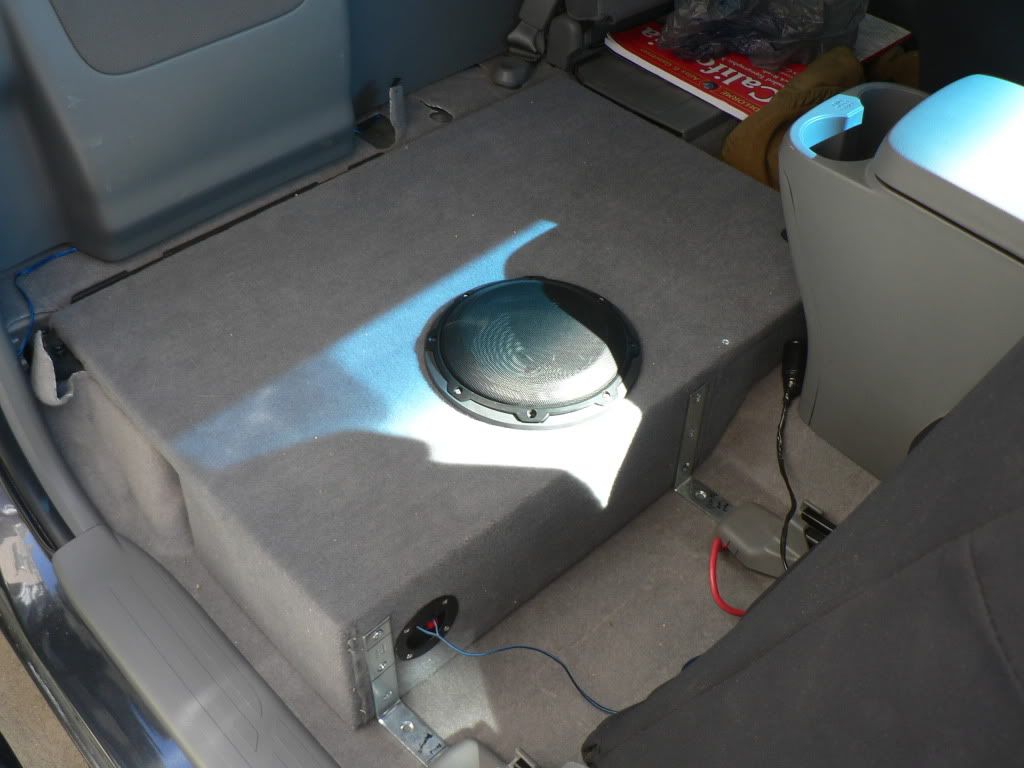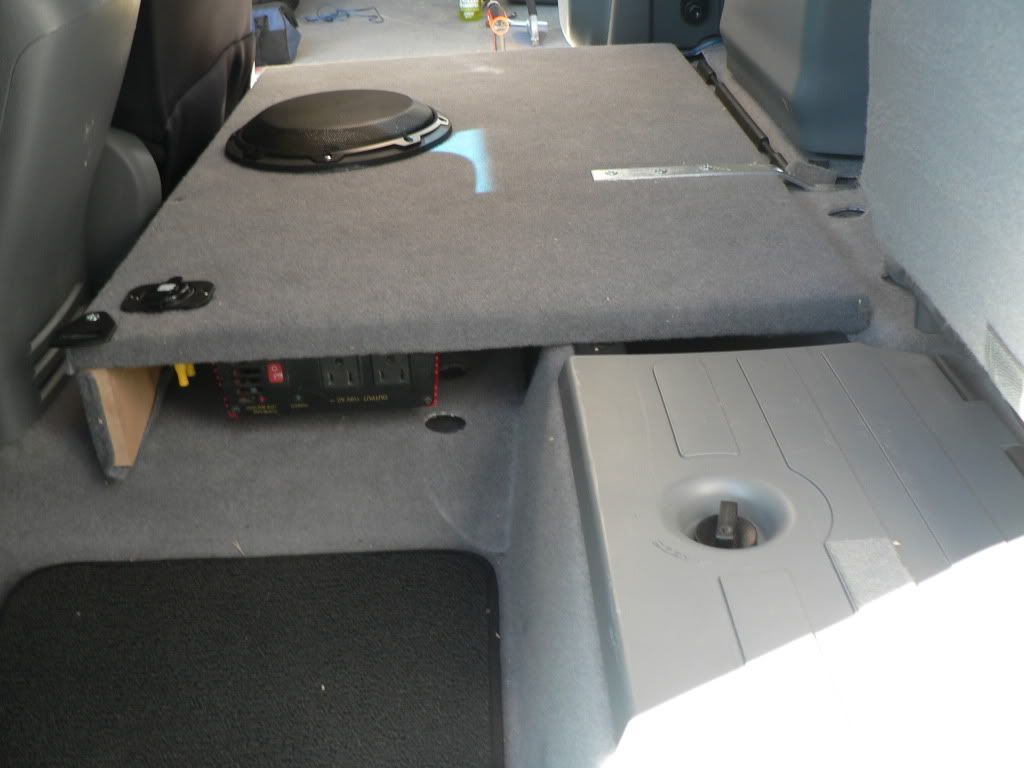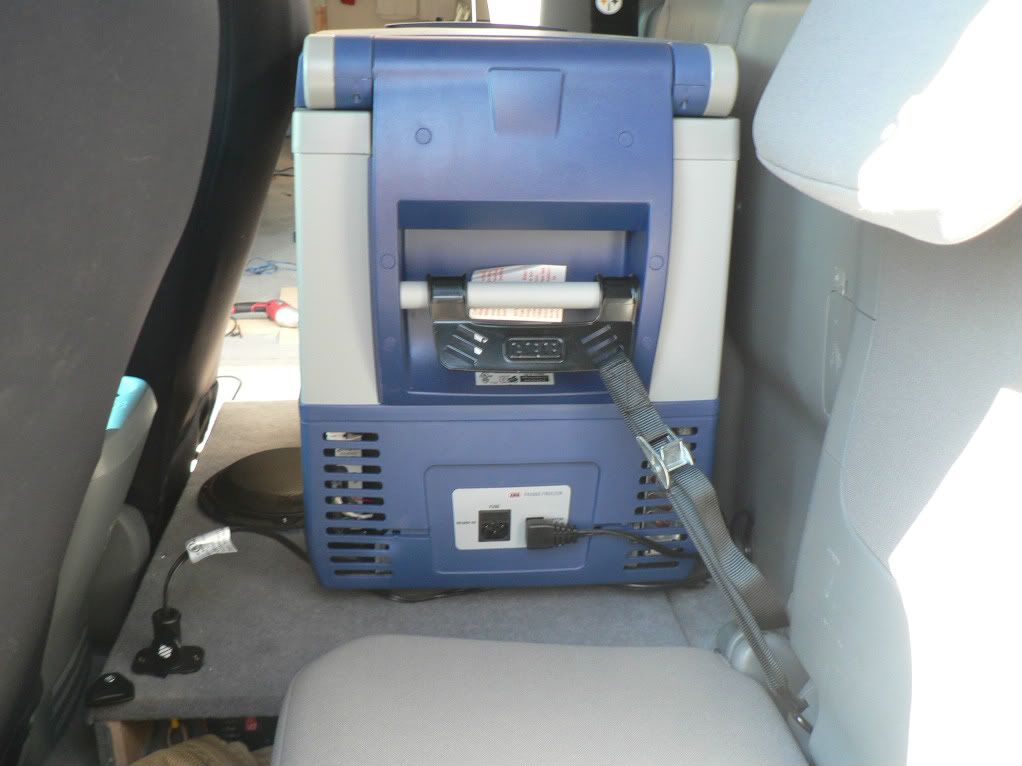 Still to come are better tie down points for the front of the fridge. Right now the back go to the seat brackets and are bomb proof. The front are just bolted in to the box and are weak. I may use some webbing to tie into the front seat mounts, Ill post up when I get them in.
And I need to wire everything in. I plan to move my blue sea fuse box and mount it to the shelf behind the passenger seat when I install my aux battery (hopefully this week).