After years and years of lurking on here and other various forums, the time has come for me to start a project that warrants its own build thread: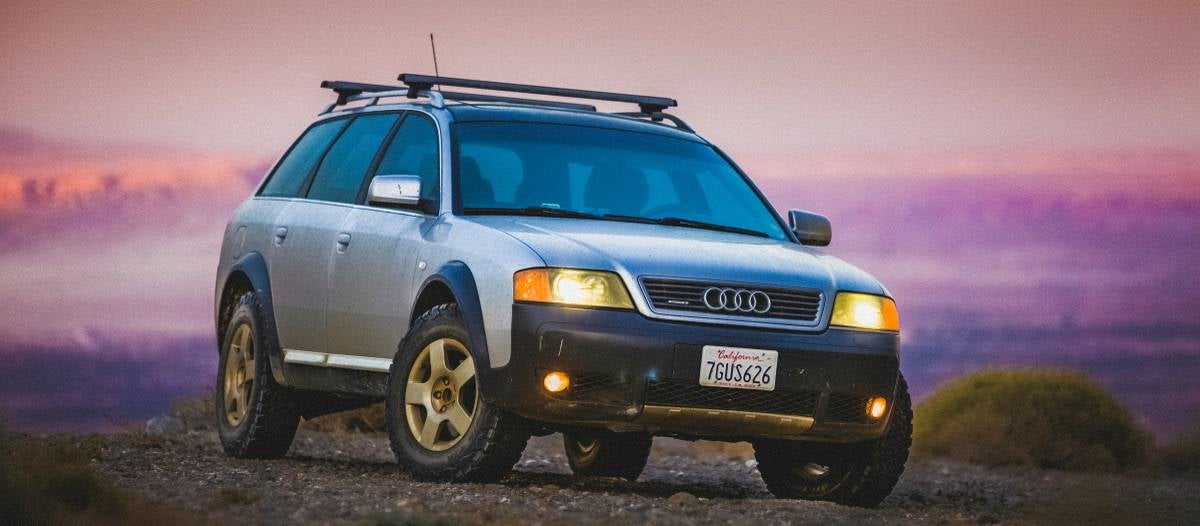 I have scoured the internet for someone to really commit to building an offroading Audi Allroad, and I still haven't found one. I read through every page of the other Allroad build thread on Pirate 4x4, but was disappointed to see that the project was abandoned. It had so much potential! So that's where I come in. Most of my background has been in Wranglers, Cherokees, Toyotas, and a random BMW and 300ZX thrown in there along the way. It's time I return to my off road roots, this time in a less conventional manner.
I had been going back and forth with the previous owner for the past month or so until we finally were able to settle on a price. So finally I was able to swing by with a trailer (with a winch, thankfully) and pick this bad boy up! It was a totally pain in the *** to unload and push up hill into my buddy's carport where he's letting me store it while we get it up and running, but with some ingenuity and a lot of elbow grease, we got it unloaded and in the carport in about two exhausting hours: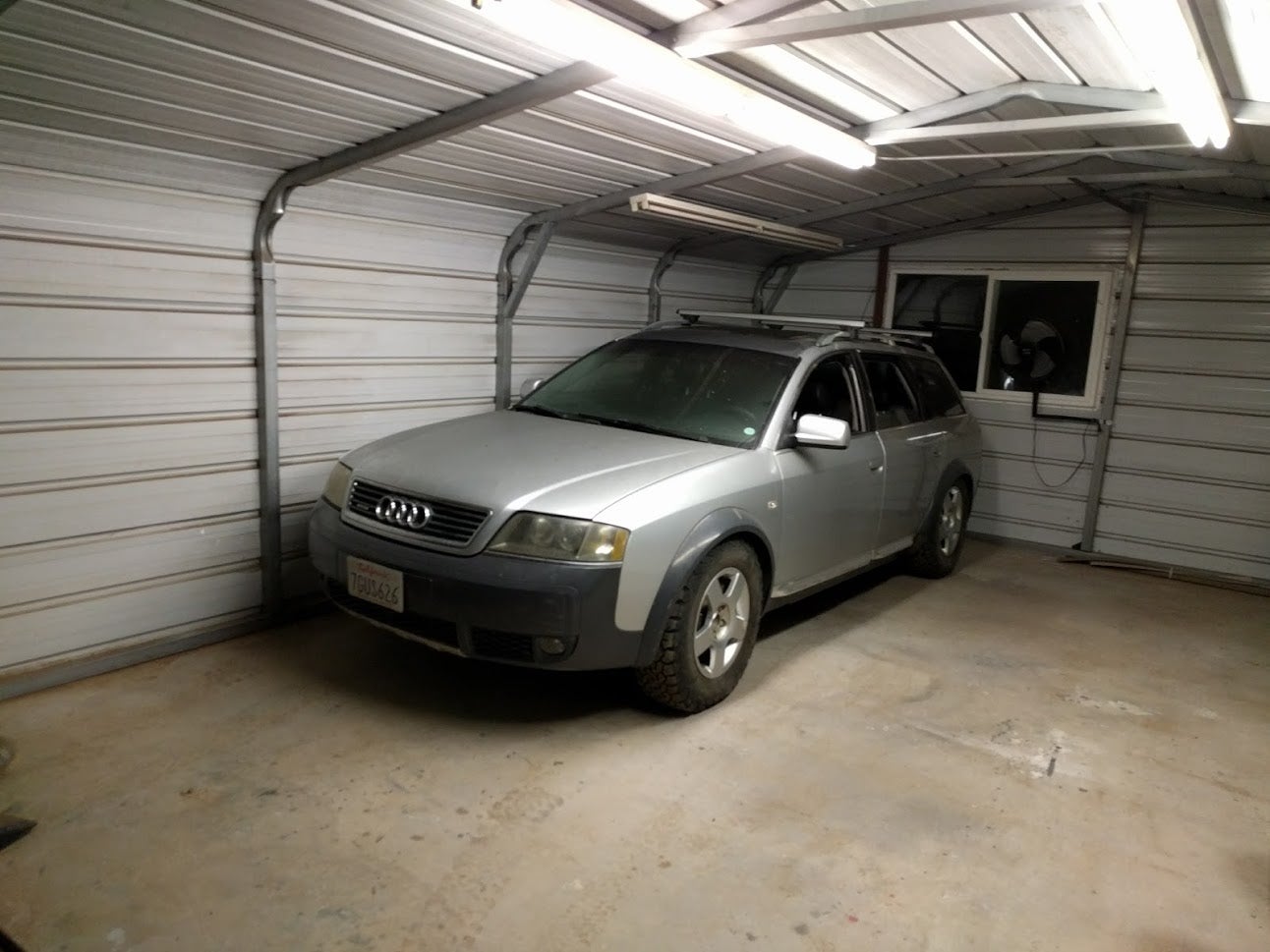 So what's wrong with it?
Here's the list:
It has a blown engine, the timing belt snapped
It's an interference motor, so the heads/valves are likely toast, possibly the pistons too
Rear air suspension leaks down to nil within ~1.5 to 2 weeks time
Minor scrapes and bumps here and there, rip in driver's seat
Gauge cluster LCD and much of the switch gear is pretty worn (typical VW/Audi for the era)
It's a 15 yr old Audi
The 2.7TT is not exactly known for its reliability (insanely tuneable, though)
So what's the good news?
Essentially new 29" BFG KO2 All Terrain tires (225 75 R16)
Rare manual trans
IPP air suspension sensor arms (~1.5-2" lift at max height, ~1" lower on lowest)
New-ish front Arnott bags
New air suspension compressor
Is in pretty decent shape in and out
So what's the plan for the Expedition Allroad?
I'm going to make this a full on expedition vehicle. It's already got the big beefy KO2's, the IPP sensor arms to trick the air suspension into max height, and in my opinion, looks ****ing awesome. Here are the next steps:
Already have a replacement 2.7TT lined up from a B5 S4 with lowish miles, as well as some newish turbos from a friend (still stock K03's) and am going to put in a new clutch and replace most all of the major seals and gaskets.
Rear bags will be replaced with Arnott lifetime warranty(!) replacements
Going to throw a roof rack on top with all the essential expedition goodies: A row of offroad lights, a shovel/axe, gas can, eventually a full size spare
Replace the notorious VW/Audi worn interior switch gear and failing gauge cluster LCD screen
Downpipe and intake + a mild tune. Going to keep it fairly mild, as I'm really not sure how these CVs will hold up to the big tires
Pray to the Audi gods that nothing else goes wrong (it will)
Take it out to the desert and the mountains for camping trips and general merriment (until it breaks)
Here are some pictures from the previous owner: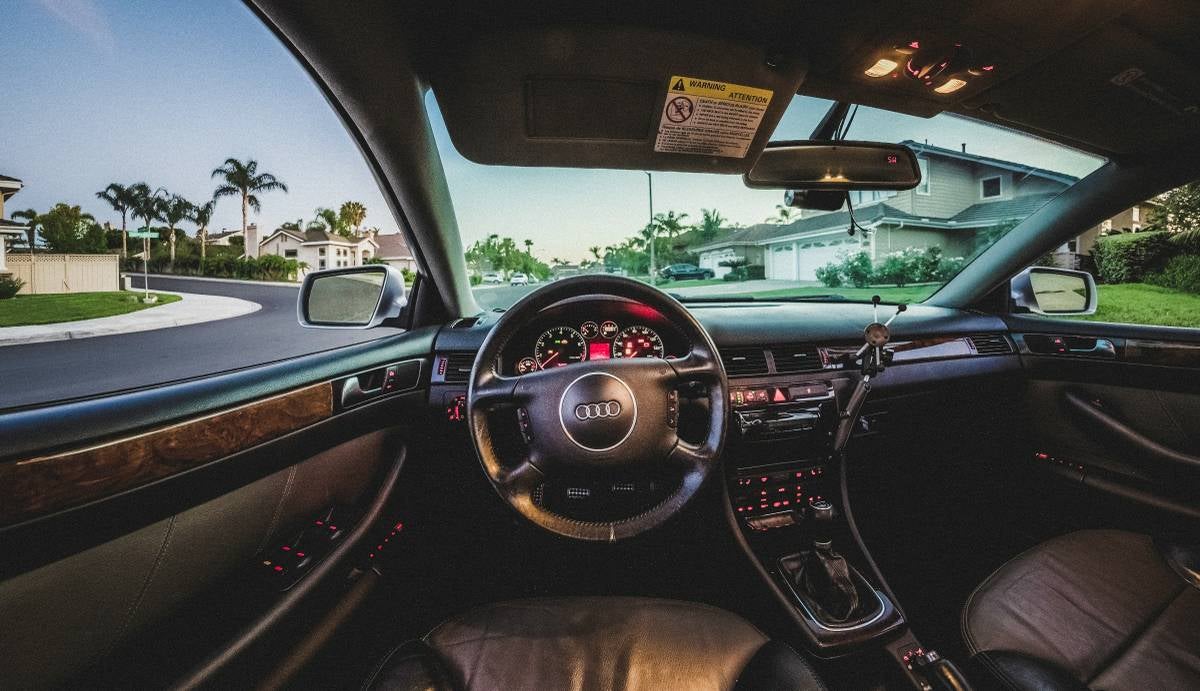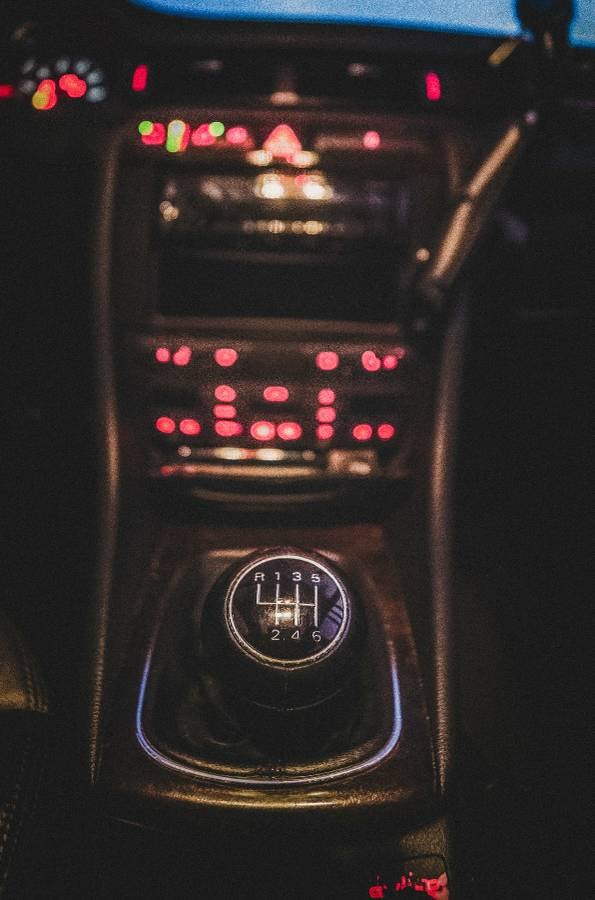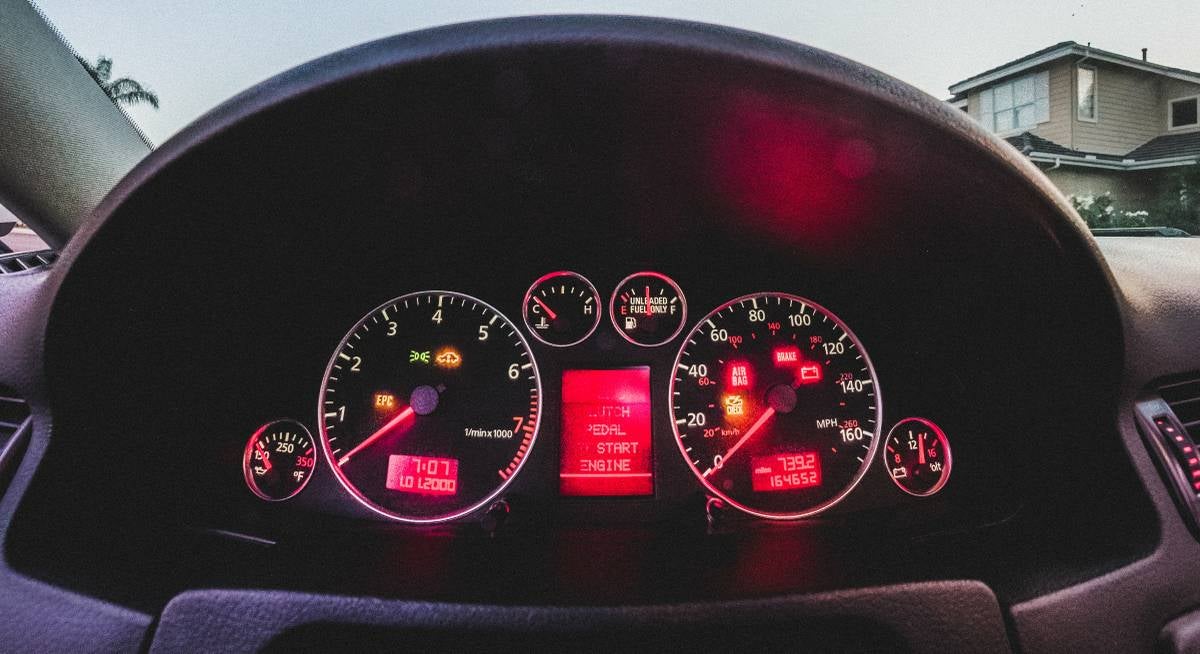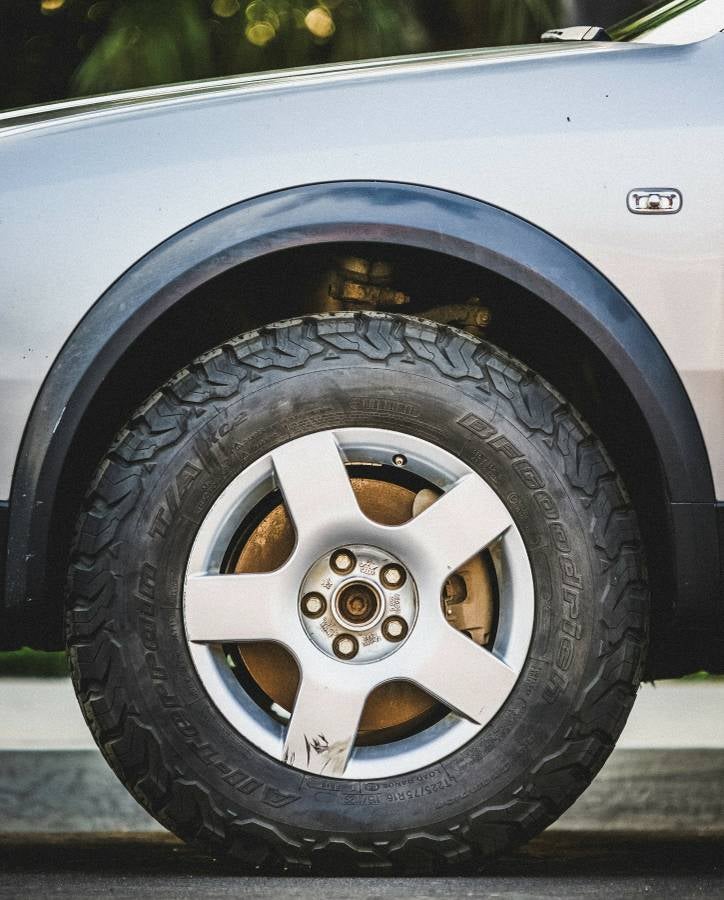 So let me know what you guys think! Yes, I know these are not reliable vehicles, but you have to pay the price somewhere to do something unique, so I'm charging ahead full speed on this and every day something doesn't break I'll count as a win.
Last edited: