We own an Elie Sound 120xe fishing kayak that has a problem. There is a removable "keel extension" that screws into the kayak's hull. The metal threads that were inserted into the hull (to hold the keel extension) have been stripped out, so I cannot screw in a replacement 1/4-20 bolt.
Here is the keel extension part:
https://www.pelicansport.com/ca_en/ps1151
The manual/parts list is attached.
Has anyone ever had a similar problem, where they had to replace the threads in a hull with a new thread insert? After a quick search online, it appears that there are threaded inserts or heat-set inserts that would allow me to put in a replacement screw.
Would it be better to use a threaded insert like:

STI Brass Threaded Inserts are for wood and plastic. They are a high quality solid brass insert that works great in both hard woods and soft, like oak, cherry and maple and pine. They create a strong machine screw thread that is ideal for assembly or disassembly.
Or to use a heat-set insert such as: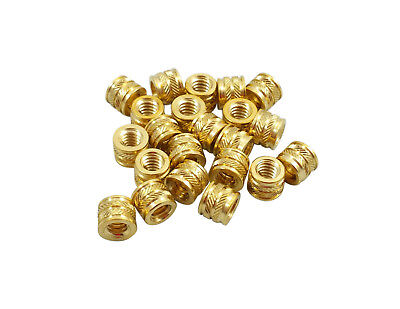 Rather than adjust designs around the limitations of 3D printing (supports, print bed size, etc), divide your parts into separate components that fasten using these inserts and machine screws. CNC & 3D Printing.
I presume a heat-set would last longer, but I'm concerned I could inadvertently melt a hole in the kayak & end up weakening it. That location (the keel) already takes a beating, which is why the threads were stripped the first time...
Thanks for your thoughts.
-Bob