My Turn!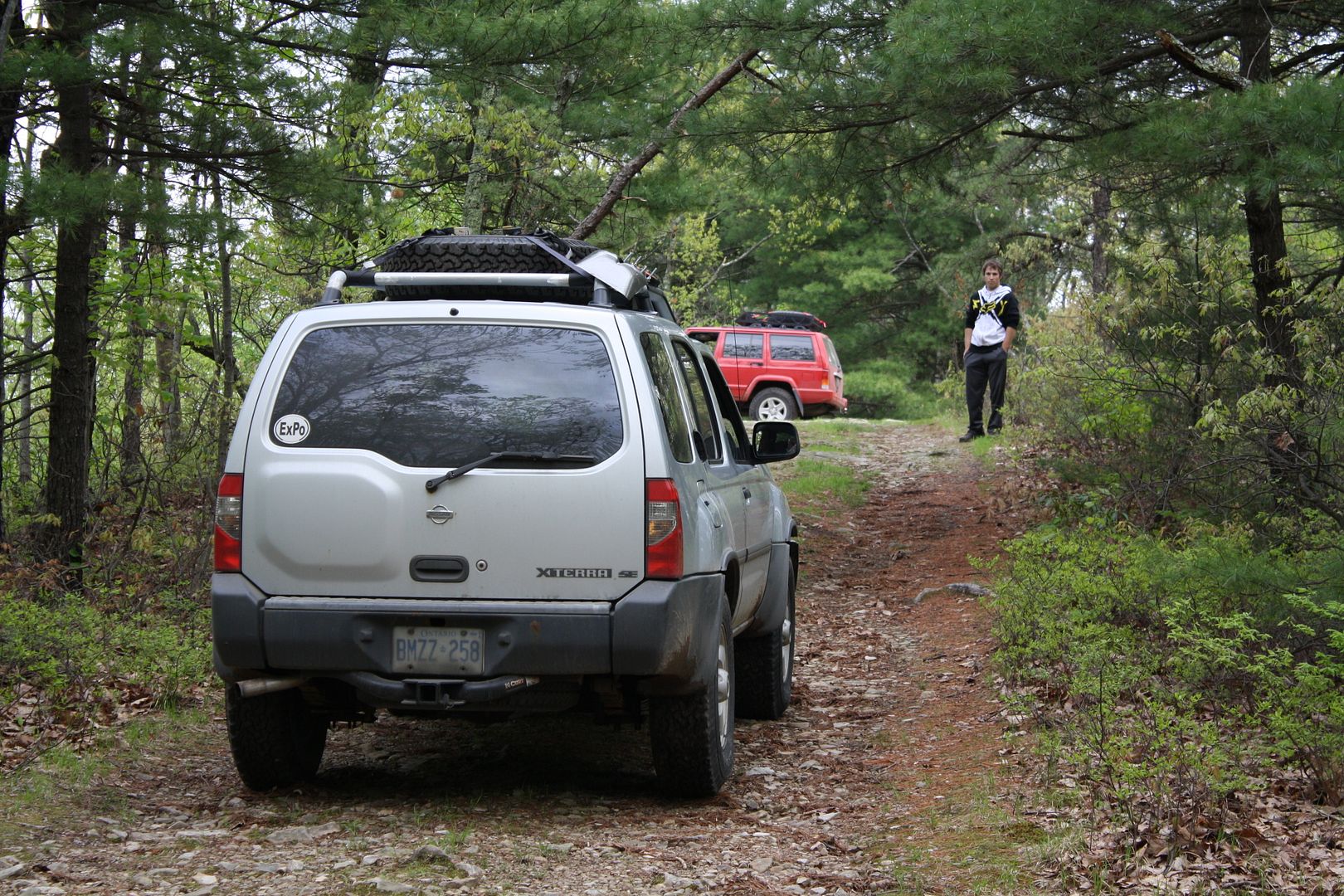 There is only enough space for two vehicles at the top, barely, but a nice view in both directions (no pictures, sorry)
After we finished up Poe Paddy Drive we decided to hit up a near-by railroad tunnel to check it out, we went last year but its so nice I wanted to see it twice. We didn't get any pictures this day, but we decided we would come back tomorrow and have a much closer look at it with more time to spare.
We headed back to the site and fired up a portable grill we brought and had a steak, sausage and bean dinner, 3 course protein meal!
After dinner we had a bit of time to do some planning, as Bryan #2 does quite a bit of Geo-caching so we decided to mix this in to our trip, as none of the rest of us had tried it.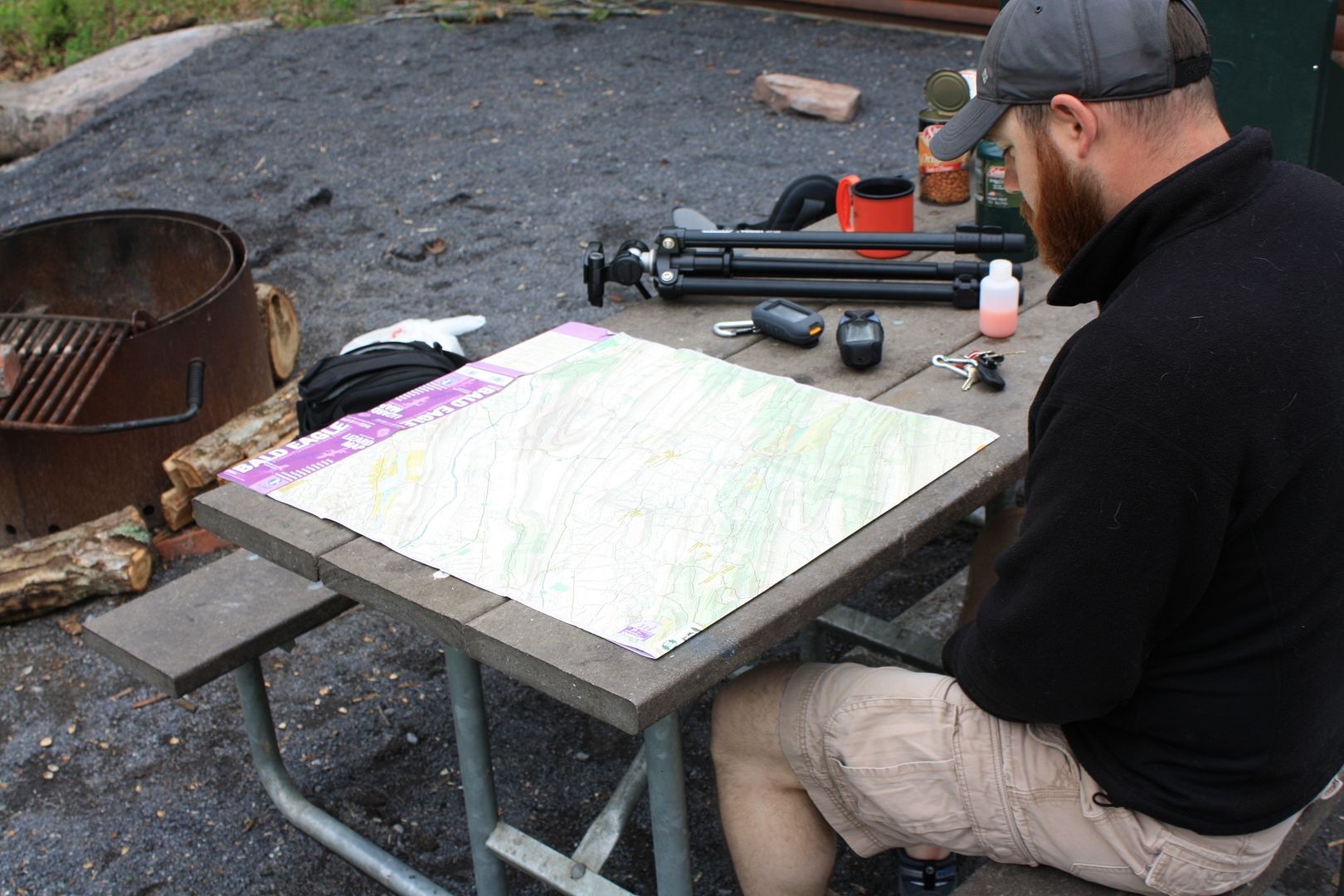 At this point I would like to throw some love in the direction of Purple Lizard maps again, if you haven't gotten this map and you are planning on visiting BESF then I HIGHLY suggest that you get the map before you go, worth your money and then some. I believe they are handing these out as part of the registration package at the Mid-Atlantic Overland Festival this year.
We had a nice little fire and tucked into bed pretty early as we were tired from a long day of traveling, but we slept well with anticipation of what the next day would bring....