I'm working on a new design for a locking strap. It can lock jerry, NATO and Scepter containers in a range of holders. It's got a vinyl-coated wire rope for strength and so it doesn't scratch metal cans. It's got a wide range of adjustment through the slots in the strap plus the finer adjustment of the locking latch. In this first photo it's locking a jerry can in a low holder:
It can also lock the caps of all 3 types on containers. Jerry and Scepter containers are locked as shown below, the wire rope engages the cap; it locks the caps of NATO containers by going over the lever mechanism. In this photo it's in the higher can holder as used on the JK side mount.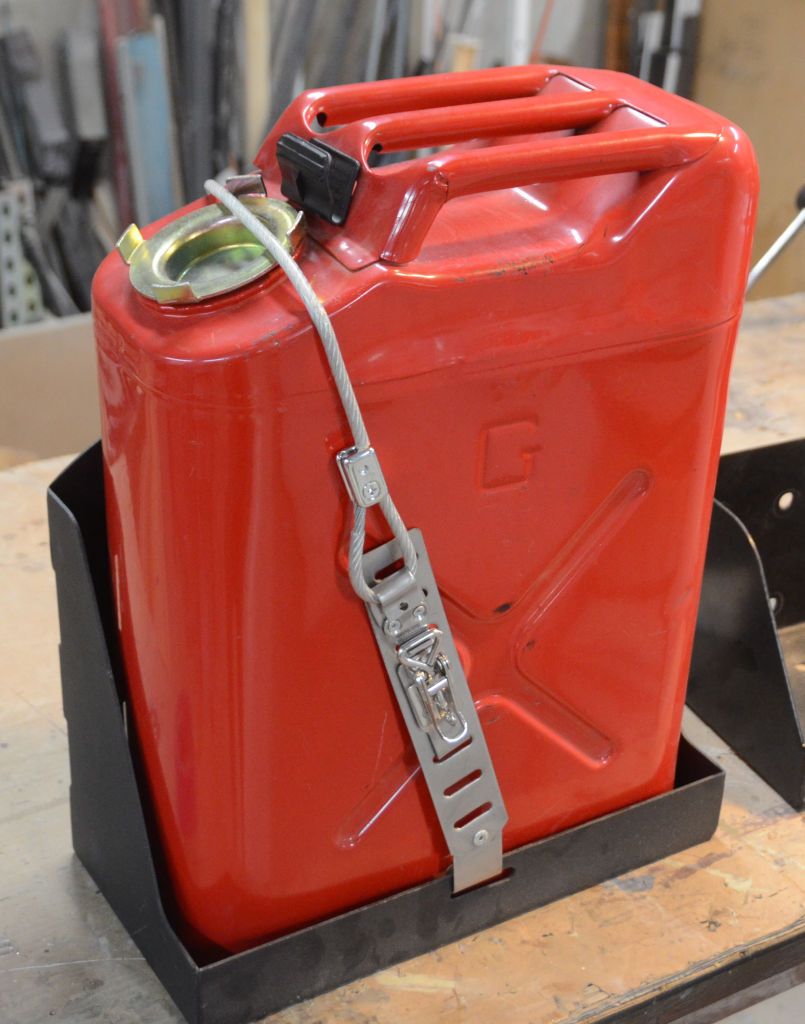 All of the parts are either aluminum or stainless, and the wire rope is both coated in vinyl and galvanized, so it will be very resistant to the elements.
This first prototype has shown the need for a few improvements to the initial design, so next I'll make a few additional prototypes for testing which incorporate those improvements.