I love this idea and the prototype so far! Definitely think a locking mechanism would be great. Also, I'd go with the buyer-supplied flooring - anyone can go to HomeDepot and get a piece of wood cut for cheap (if they don't have any tools at home).

I'd love to hear what you think of dual slides - making one wide enough for a standard fridge/cooler, and the other to fill the trunk. I'd like to do my own DIY HD slides someday, but a few projects are in the way.
The way I've designed the trays, dual slides are definitely possible.
I've designed the tray in a modular way so that it'll be easy to do multiple sizes. The four side rails of the tray bolt together, and the floor bolts into the assembled sides. The floor could be DIY-supplied plywood, or if these end up in production, possibly a metal floor with tie-down points built into it.
For the DIY version, different length side rails could be offered, and since the side and end rails will be interchangeable, it wouldn't take too many "standard" lengths to enable a pretty good range of sizes to be assembled. They're also designed so that they can easily be cut to a custom length by a DIY'er if a different length is required. I'm envisioning you might pick the length and width you need and you'd get slides, side rails and end rails for that width, and you'd supply a plywood floor to that size. Think of it as a custom slide/tray construction kit, with modular pieces you pick and choose to fit the application.
In addition to the JK-specific (and possibly other model-specific) mounting brackets, I'm also planning "generic" mounting brackets, which would make it possible to install a slide in something that no model-specific brackets exist for, such as a trailer...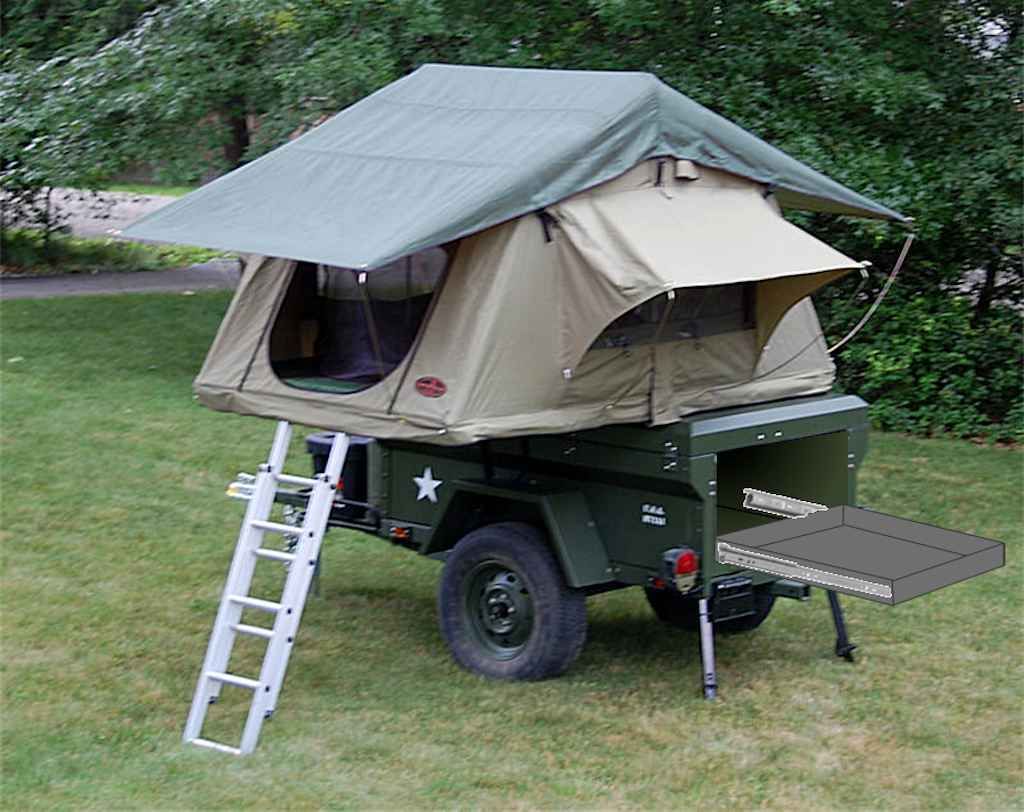 I don't know what, if any, of these details/features might make it into a production product, it depends on if a company signs up for the product and what they decide to release. But I'm designing it with all of the features and capabilities and building the prototype that way and we'll see what happens.