Some of you may know Dave Connors, but most of you probably don't. He's a relatively private Cruiserhead from Utah that has been into Toyotas for lots of years having owned FJ40s, FJ60s, a Tacoma, an FZJ80 and more importantly he loves to explore in them. He does more solo trips in a year than most of us will do in a decade. One of those trips some of you might be familiar with is his
Expedition Americas
trip a few years ago where he travelled from SLC, Utah up to Banff, Canada and then on to the southern tip of S. America in his Toyota Land Cruiser FZJ80.
Well I'm fortunate enough to be pretty good friends with Dave, as well as some other top notch off-roaders like Kurt Williams from Cruiser Outfitters, and Paul May from Equipt Expedition Outfitters, as we all live here in Utah and are all part of a local Land Cruiser club. About a year ago Dave and his friend J. Ralls had an idea. The idea was an expedition style trip diagonally across the state of Utah entirely on dirt roads. Dave had planned and participated in two previous trips that crossed Utah from west to east and from North to South on dirt roads but if you've been to Utah you know there is a lot of country left unexplored even after crossing it in two directions.
Fast forward to this past LaborDay weekend where the plans for this latest version of the Utah Cruiser Expedition came to fruition. I was one of the fortunate few to get an invite to this adventure. Logistically a trip like this can be a real mess with too many people or trucks as we'd be covering close to 1000 miles off-pavement. In the end we ended up with 6 trucks and 11 people, comprised of three FZJ80 Land Cruisers, a UZJ100 Land Cruiser and two Tacomas. The route was planned to drive from SLC, Utah south on the highway to our starting point at Four Corners Monument on the borders of Utah, New Mexico, Arizona and Colorado and leave the pavement there and travel generally in a NW direction diagonally across Utah to the Three Corners area along the border of Utah, Idaho and Nevada then get back on the highway for the drive back to SLC, Utah. Essentially we would be crossing the state diagonally twice on the round trip, once in our drives to and from the start and finish locations, and once (more importantly) on some of the greatest backroads the state of Utah has to offer.
From a practical sense we conceded that it would virtually impossible to never touch the pavement once we started, but we minimized our pavement miles to ~5 miles over the almost 900 mile trip, and that was primarily for fuel stops. We all felt like that was acceptable and stayed true to the goal of the trip.
We left SLC, Utah around noon on Thursday and planned to complete the trip Monday afternoon. In order to complete the planned route we needed to average ~25mph for the trip. There were sections that were unknown to us that would slow us down and sections that were more technical that would also slow our pace. This required that on the higher speed sections that we were moving at a good clip. For all intents and purposes we were driving just about as fast as the terrain would allow for the entire trip. I found that to be particularly exhausting as it required constant attention for hours at a time. One sketchy moment came on the third day during a stretch I was leading in my Gold Tacoma. We were travelling fast down a narrow road in an extremely remote section of the west desert (probably 60+mph) and I came over a rise only to find a group of troubled teens out on some kind of rehab hike lying in the middle of the road taking a break. I locked up the brakes and skidded to a stop within about 5' of the group! First off, I was glad I was paying attention, but man, they picked an aweful spot to stop. I'm sure they were thinking the same thing we were, that there was zero chance they'd even see anyone else while they were out there, so I'm sure we were mutually suprised.
Overall the equipment handled the abuse well and the carnage report was relatively short. We had a few communication issues with radios that we were able to solve or work around. Paul May punctured one tire on his 100 series Cruiser. The mounting brackets broke on the Mombasa RTT I was using. Troy Demill lost the A-pillar bolts for his snorkel. Johnny Lange (Wildyoats.com) got sick and headed for home half way through with boiling brake fluid and eventually metal to metal contact on his brakes. But the bulk of the carnage fell on Dave Connors who destroyed 5 tires, broke a birfield and an inner axle, tore the pre-cleaner off his snorkel and the Eezi-Awn tent off his Mule Expedition rack with a highspeed meeting with a tree branch, leaking front axle seal on the opposite side as the broken birf, broken exhaust hangers and lost all 4 lower steering knuckle studs. He took it all in stride and we were able to plug his tires well enough to get him home, and also get the other issues fixed to complete the trip also.
All-in-all it was an amazing trip and near the top of the list of favorite trips for everyone in the group. I know it was for me. I'll include a sizeable amount of photos that I took, and maybe Kurt, or Troy who are on this board will share a few as well. One thing I found was that as fast as we were travelling it was exteremly difficult to get photos along the way except for when we were stopped or slowed down so I apologize for spotty documentation. I'll try to keep them chronological.
"All dressed up and ready to go"
Day 1 was driving south on I-15, Hwy 6 and 191 through Moab and as far as Aneth, Utah on Indian land.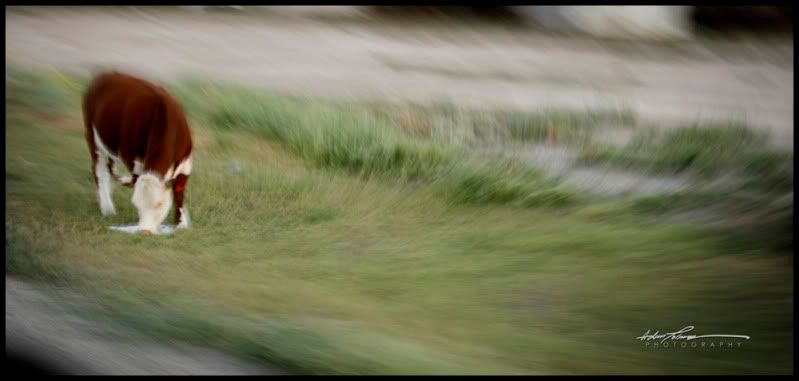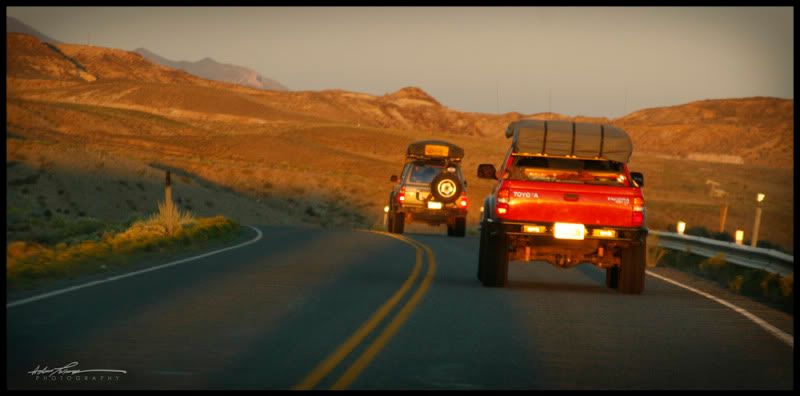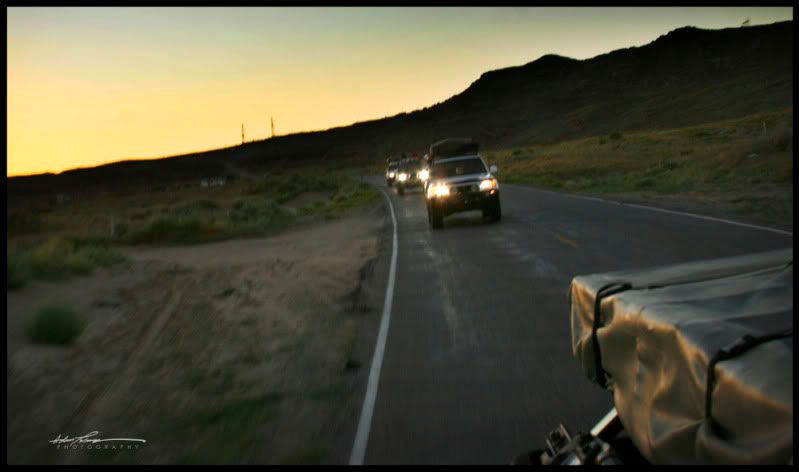 We got off the pavement near Aneth and found a spot to stop for the night.
Last edited: